This Classified is Closed
For Sale:
XSPC RS240, Scythe Ultra Kaze's, Noctua NF-P12-1300, Yate Loon D80SL-12
Will Ship To: US48

1.
XSPC RS240 Radiator
-
$SOLD
Quote:
Used for about 5 months with distilled water and a kill coil only. Some minor paint damage, mostly around the screw holes, and a couple of minorly bent fins. No leaks.
Warning: Spoiler!
(Click to show)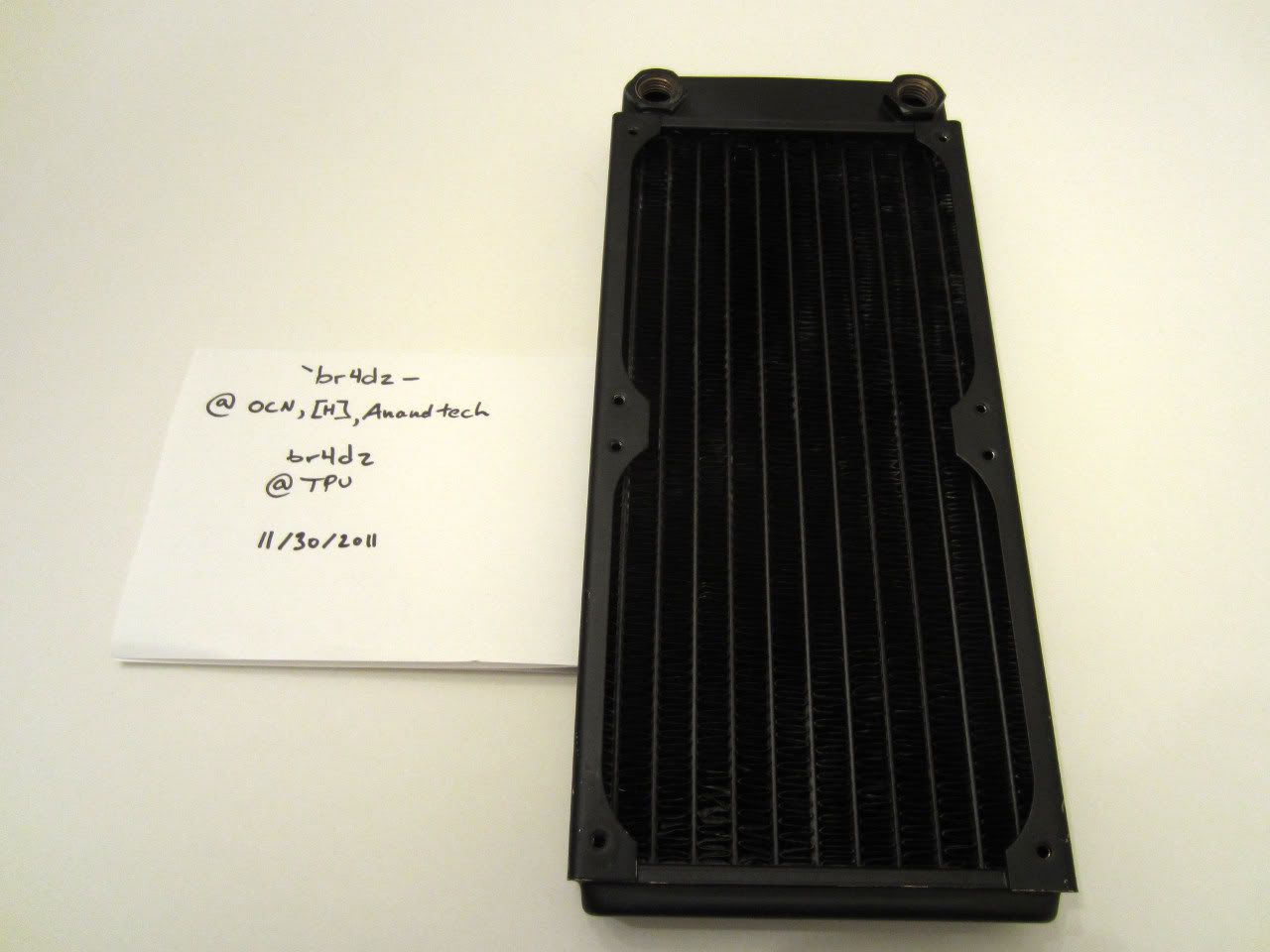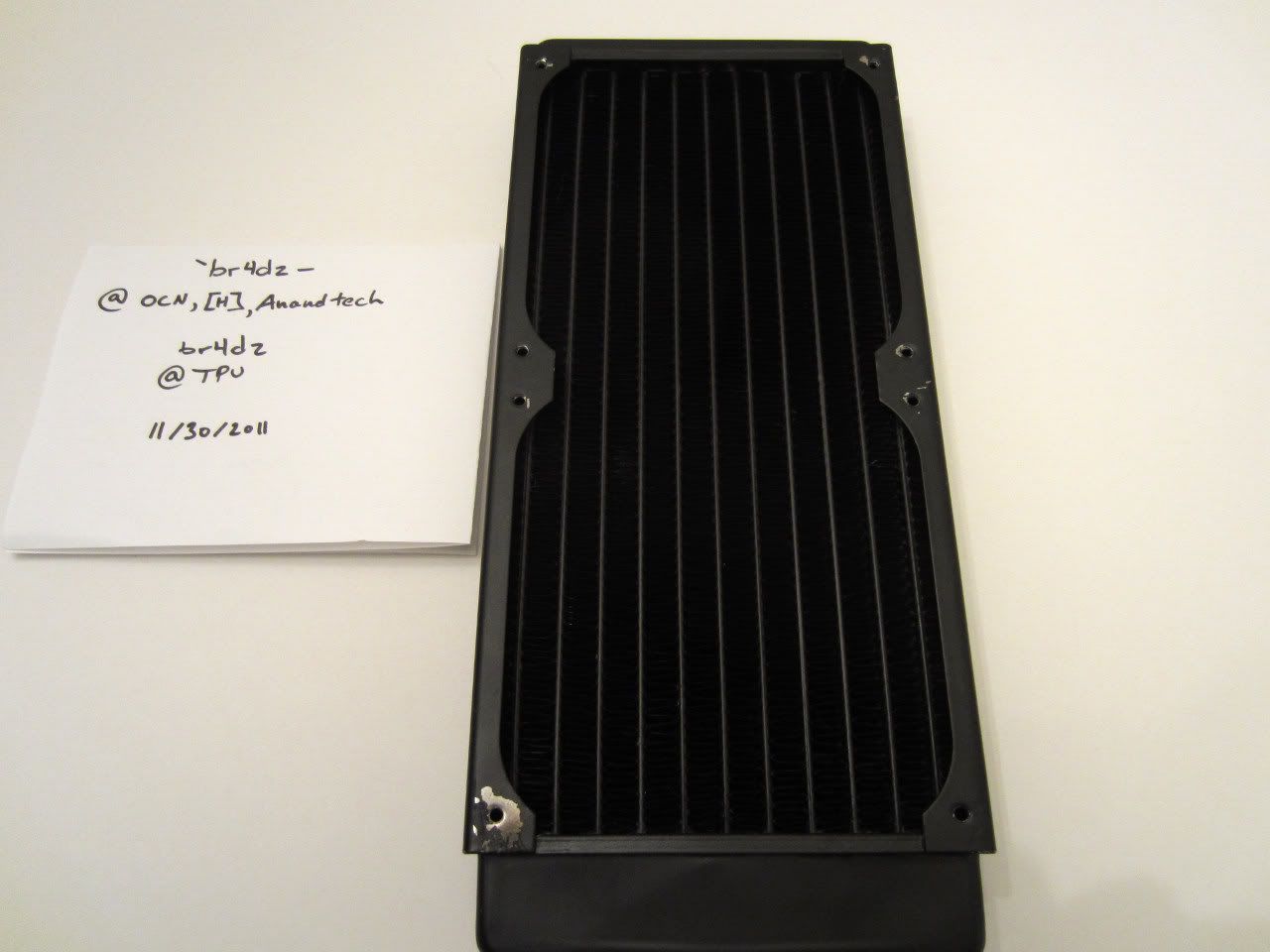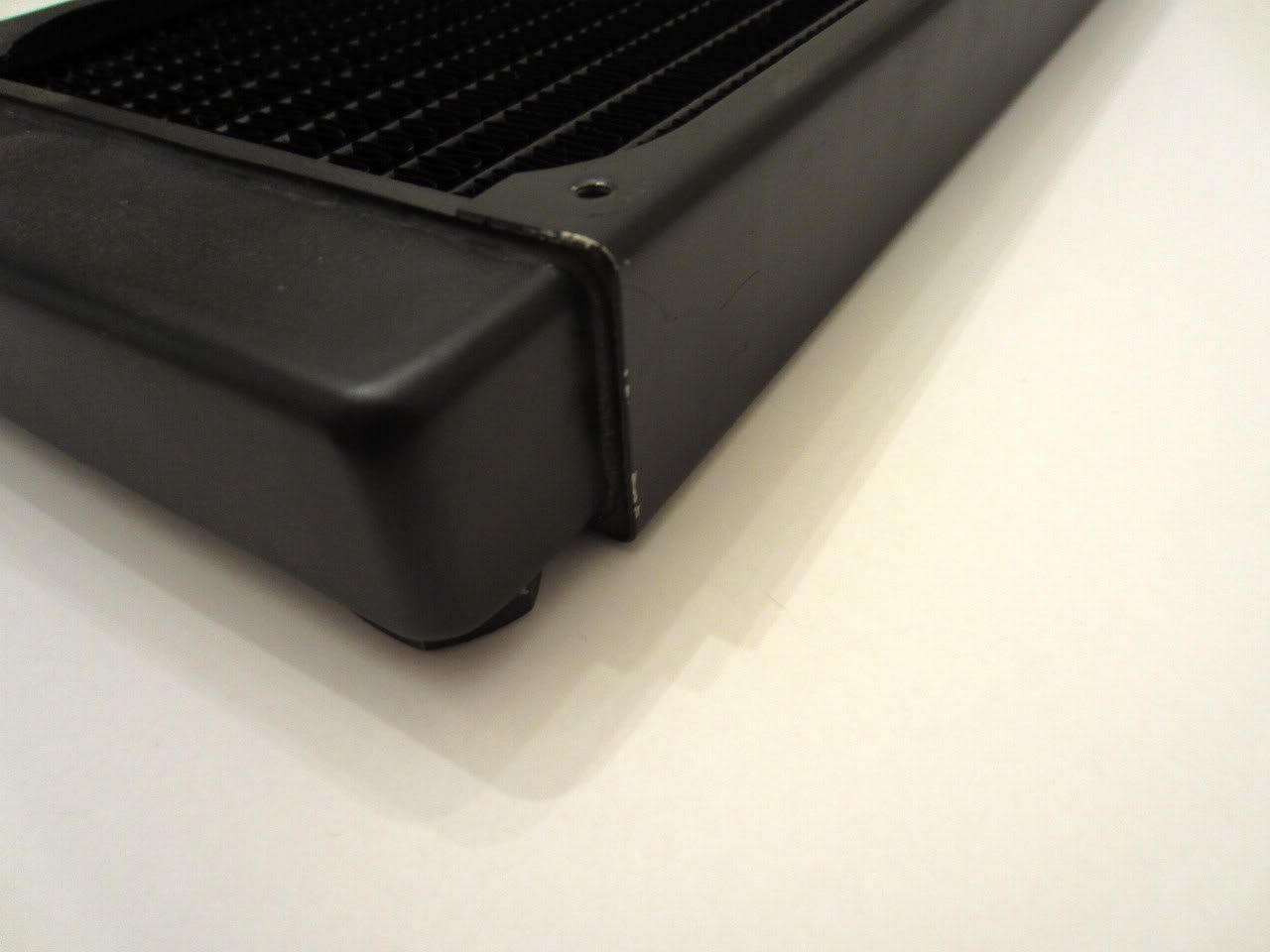 2.
2x Scythe Ultra Kaze's 120x38mm
-
$SOLD
Quote:
Got these for free off someone. They look well used, and are kinda dirty. I'll clean them up a bit before shipping. Both work.
3.
Noctua NF-P12-1300 120mm
-
$SOLD
Quote:
Literally BRAND NEW, used for ~10 hours while I was waiting for my Yate Loon's to arrive for another build.
4.
Yate Loon D80SL-12 80mm *BRAND NEW*
-
$SOLD
Quote:
Brand new fan, plugged in for 2 minutes to make sure it worked. It has been sleeved in black techflex cleancut, and has a black 3-pin connector installed. The sleeving + heatshrink + connector used was $1 alone.
Picture of all the fans:
Warning: Spoiler!
(Click to show)
Edited by `br4dz- - 12/3/11 at 8:09pm