9/11/12 - Minor Update
today i finally got something done that has been bothering me for years! if any of you guys has ever owned an older gen sound blaster card, you would know that the included ribbon cable that you need to connect the front 5.25" bay to the sound card is ugly, a little short and just a pain to deal with. unfortunately you cant use a basic IDE cable as the wires are setup slightly different, and those who have tried have broken their sound cards. so the only way i thought to deal with it was to someday make it look as good as i can...making a RIBBON CABLE look good
but i actually think i was successful in doing so!
originally what i did a year or two back was fold the ribbon in half and then wrap it in black electrical tape. this eliminated the ribbon look to it but then it just looked like a crappy taped up cable. i didnt know much else to do as i never found any sort of sleeving that could accommodate the wide IDE connectors. well today i was at fry's and found exactly what i was looking for. simply put its just the exact sleeving that are on PSU's that cover all of the wires at once rather than the new gen individual sleeving. i was able to fit the IDE connectors in and cut it to length!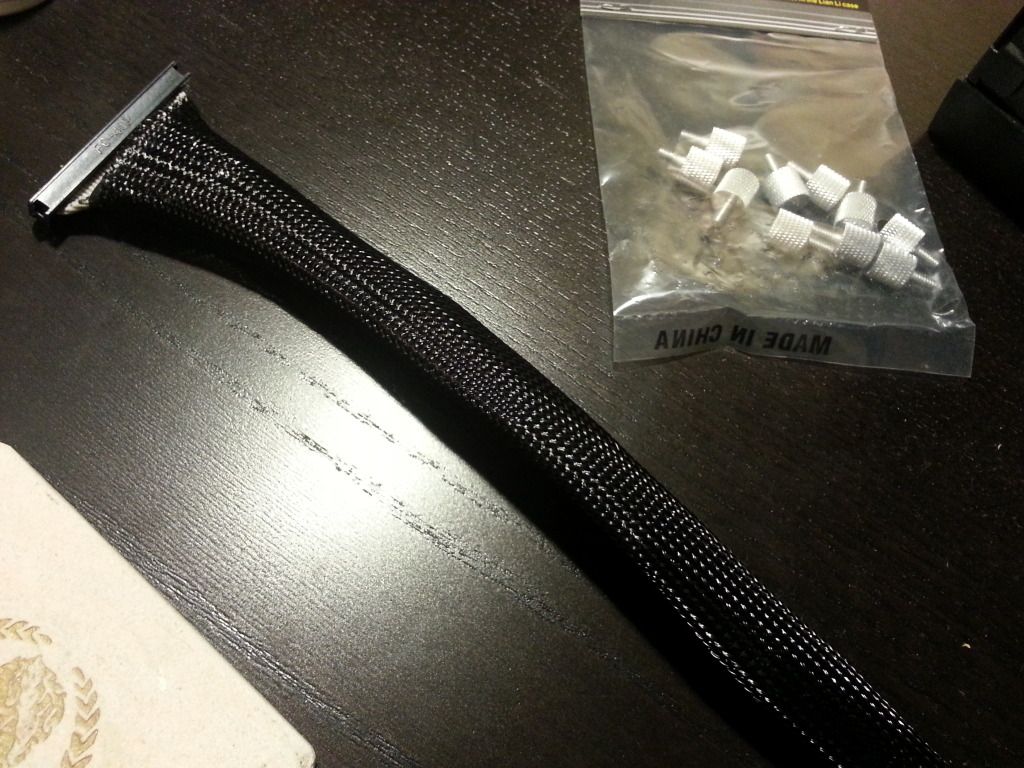 looks a million times better! and will match the black individual sleeving that is already inside the narada!
and as you can see in the above photo, i also decided to go with silver thumb screws instead of the annodized red ones, the red anno was slightly off and didnt match the actual red of the motherboard, no biggie i actually like the silver ones better!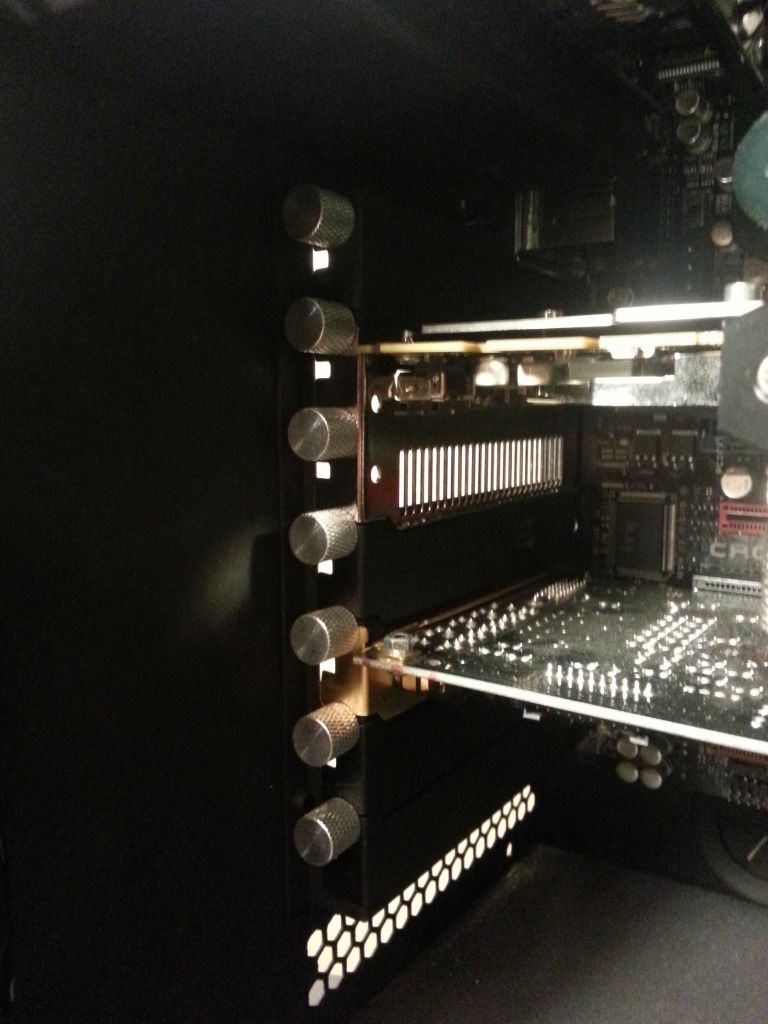 couldnt find the camera so i snapped these with my s3.
but anyway, thats it! thanks for looking