12/24/2011 UPDATE
alright so i decided to go through with my plan. my idea was to eliminate the old lower divider in place for a new one that i can alter the way i need to without having to deal with the design corsair had me start off with.
in my last post i figured out the dimensions and then the next day (today) i went to work, and then this was produced: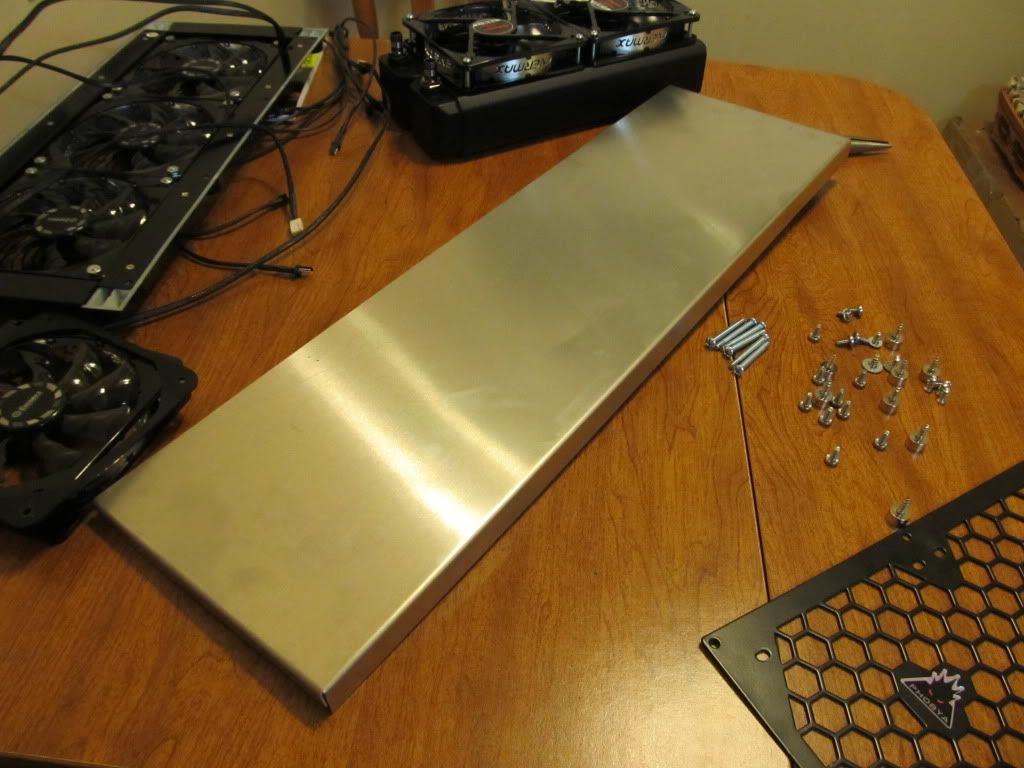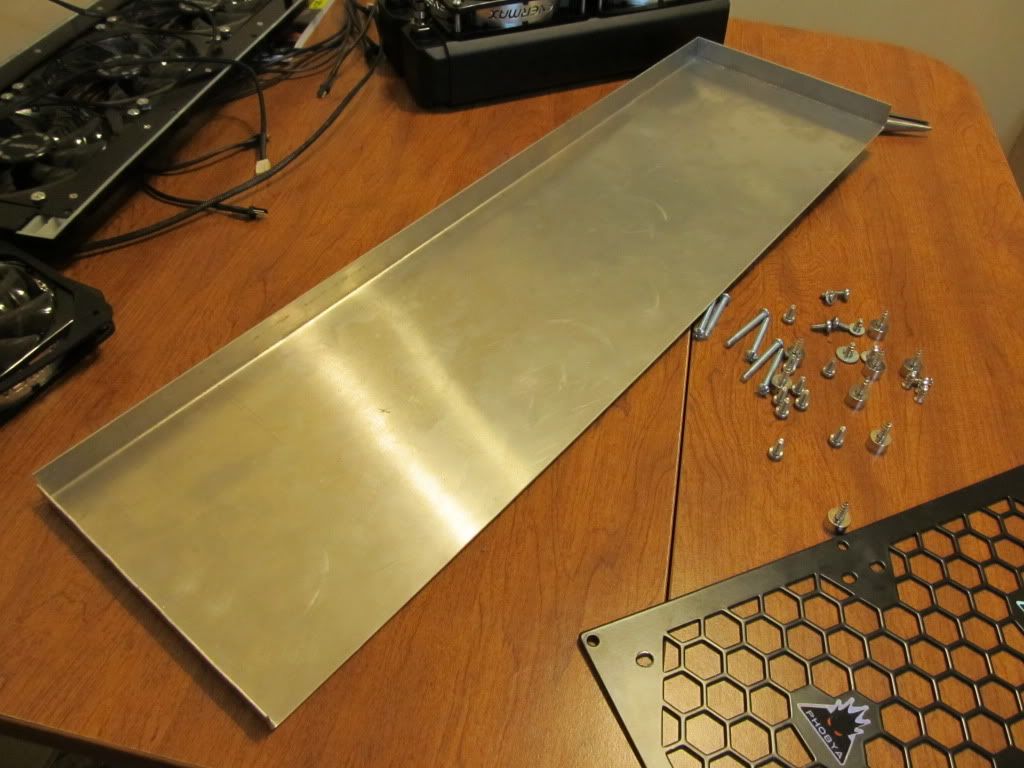 now this mod was a bit more serious to me. in my mind, with this mod executed, the case would be surely changed from stock to custom, and there would be no going back. but i was confident on how i wanted it and went through with the install..
and then..
it looked so different with that divider gone, and when it was removed, i actually thought about leaving it like that and having the whole case as one section but i kept with my original plan.
with some crazy maneuvering and tweaking, i was finally able to seat the custom divider in, all with precise fitment
i took some vice grips, held the divider in place where it would be mounted, drilled some holes for the screws, and it was done.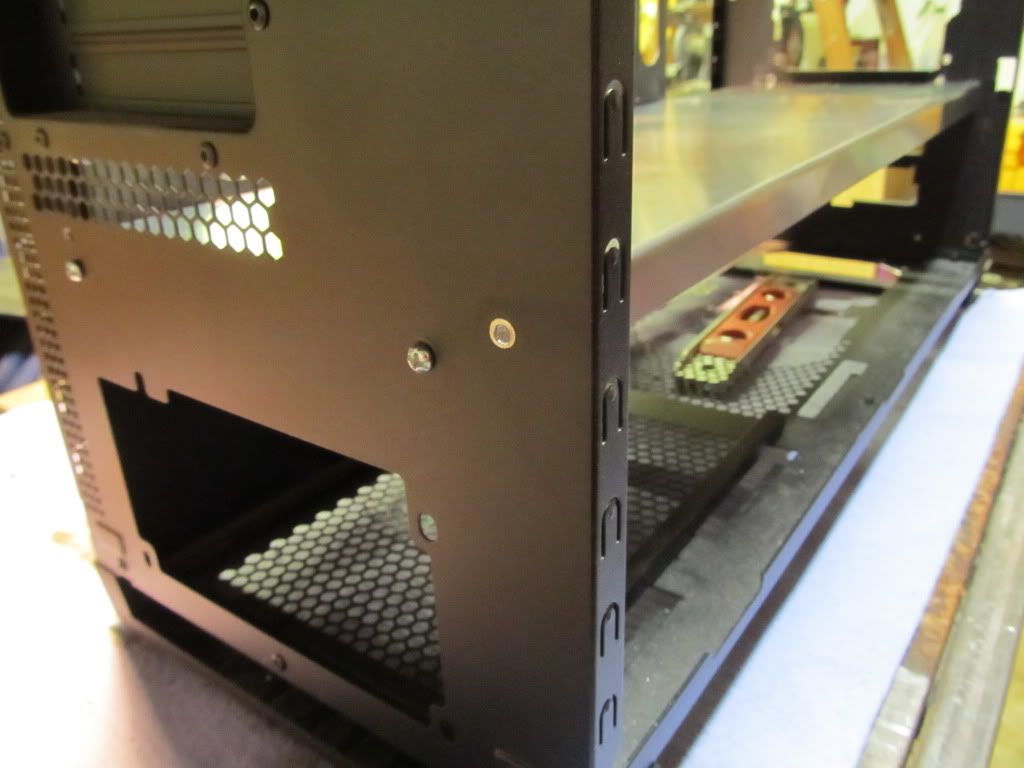 when i was working on the case i was able to get a picture of the crevice i was talking about earlier, i would use that crevice to stealthily run my tubing back to the pump/rad.
blew all the metal shavings off the case, mounted the custom back plate back on and took it back inside.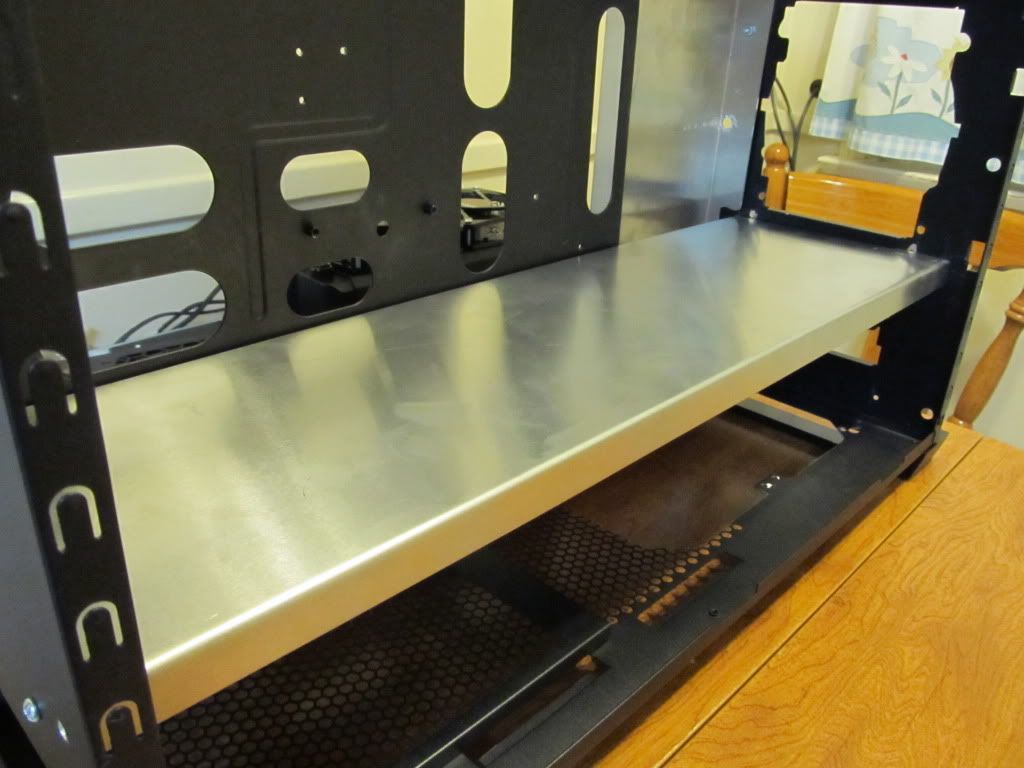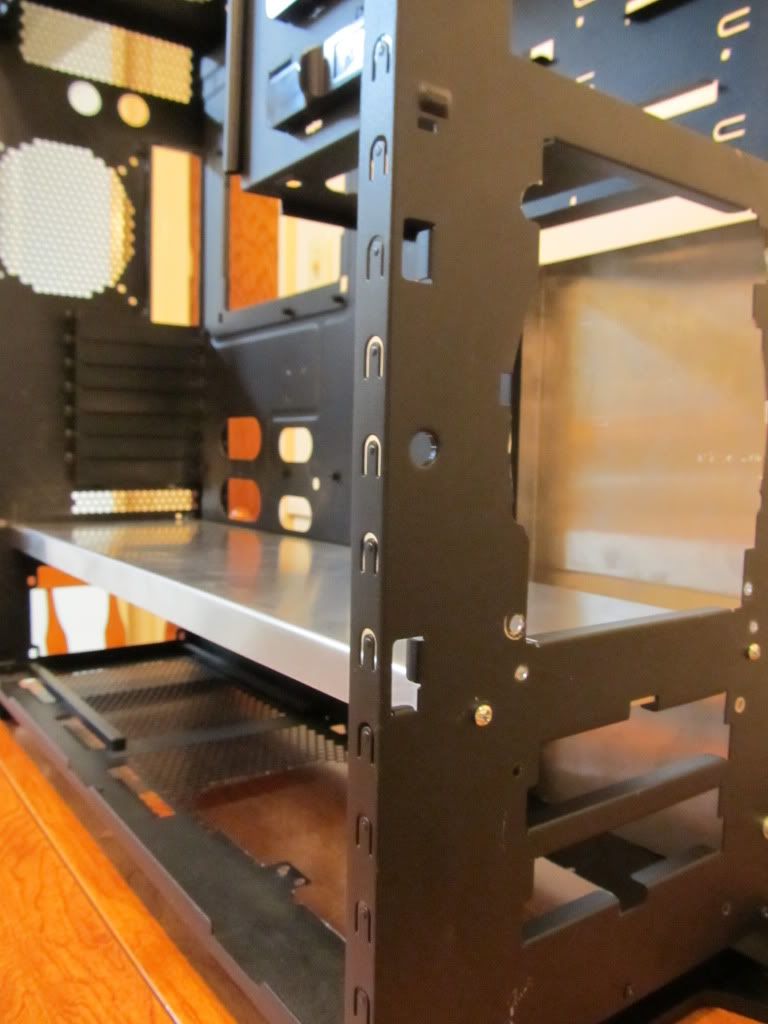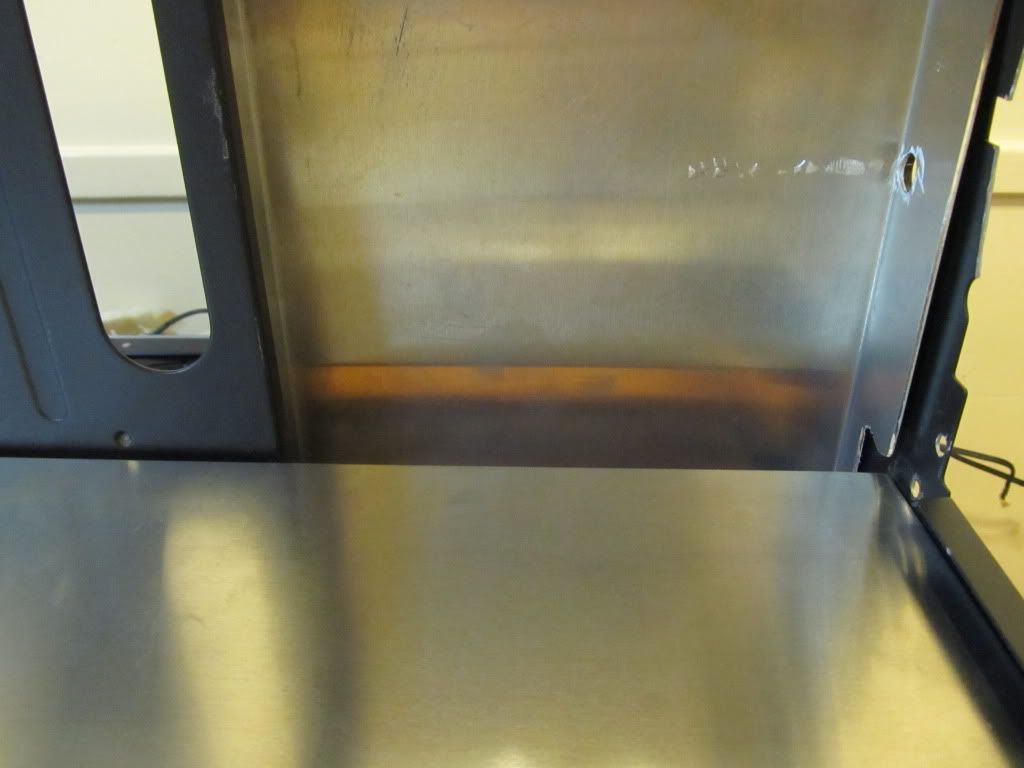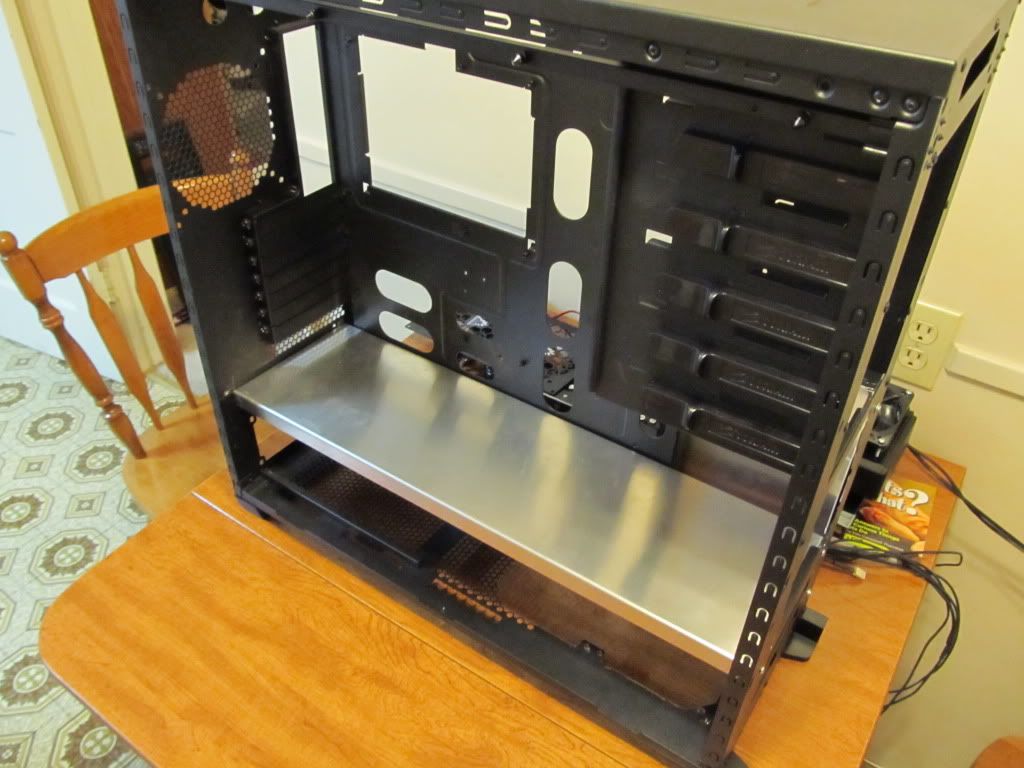 now this was the main reason i did what i did, i ordered a second 240 rad grill just like this one so i could have one on the divider as well as the bottom for the 240
placed the rad just so i could get a visual (i know it's missing the other 2 fans)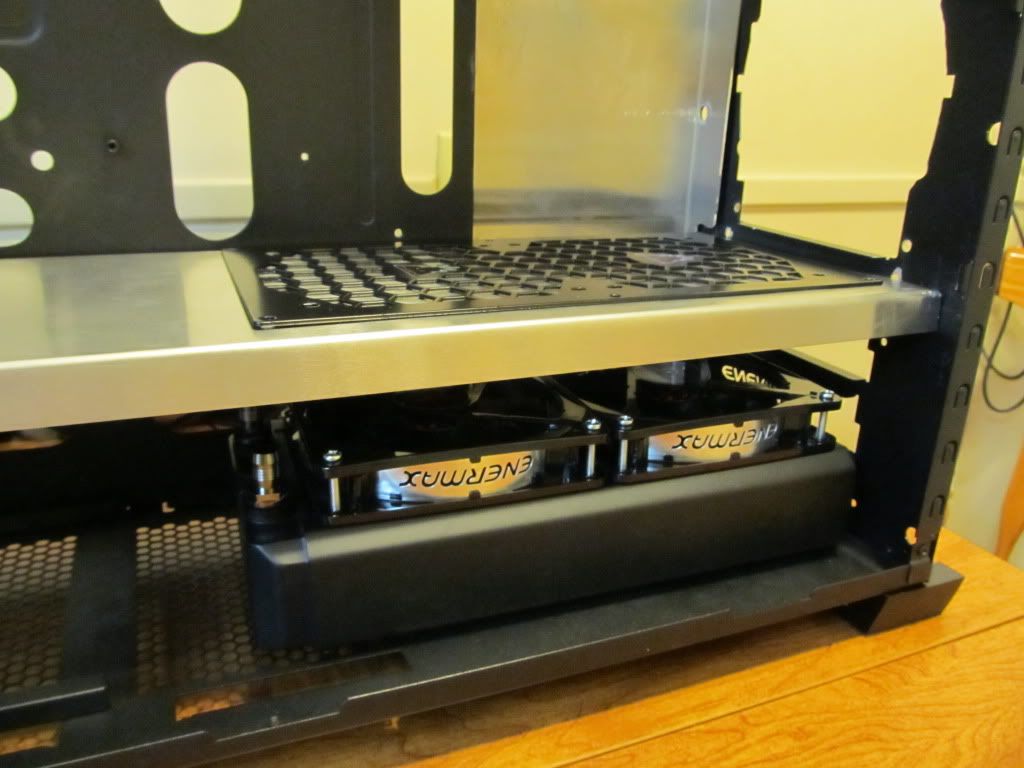 i may have to get some 30 degree of 45 degree fittings for the 240 rad so i can run the hoses through the divider but without interfering with the 240 grill.
i thought about fabbing up another custom divider that would separate the PSU and 240 from each other.
it'd go somewhere here:
and just so everyone knows, when i am completely done MODDING the case for the watercooling, and i have verified that i will not have to mod the case again, i will be getting it powdercoated. probably just flat black again like the case came but i am contemplating a different color. we'll see