12/30/11 UPDATE
this build log isn't getting much love
so i've officially received all of my water cooling supplies for this build, except the waterblocks for the components which i have yet to purchase lol.
i got about 95% of all the prepwork done to mount everything in it's place, i just have to trim a few more places with the dremel and i'll be good to go in mounting everything where it needs to go.
i'll do a test run with the water loop when everything is mounted to make sure a radiator is leaking or a pump is broken etc etc.
everything i have ready to mount i placed where they would go so you guys can get a visual of what it will look like. i really impressed myself with all the measurements actually. dead on accurate
here's some pictures:
got the dremels for christmas. awesome.
fill port holes drilled.
240 rad grill measured.
fill ports installed.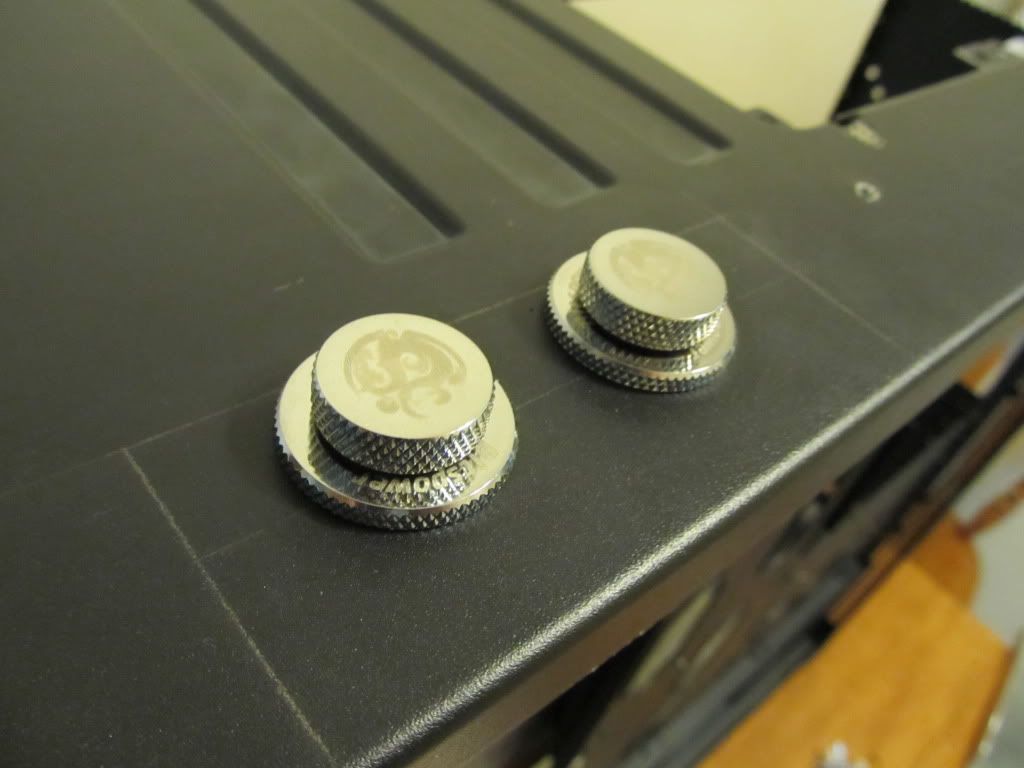 hole cut out for rubber grommet and under side of fill ports.
reservoirs lined up, hdd still fits without obstruction.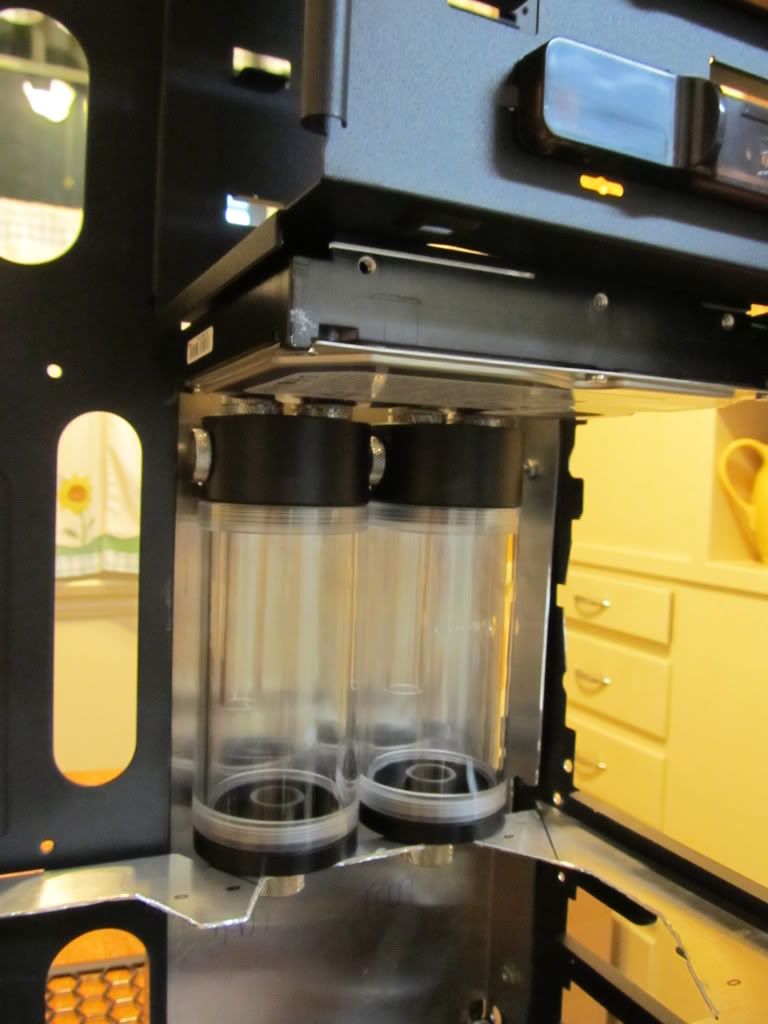 fittings on reservoir top (pencil lines is where i need to cut out for tubing clearance)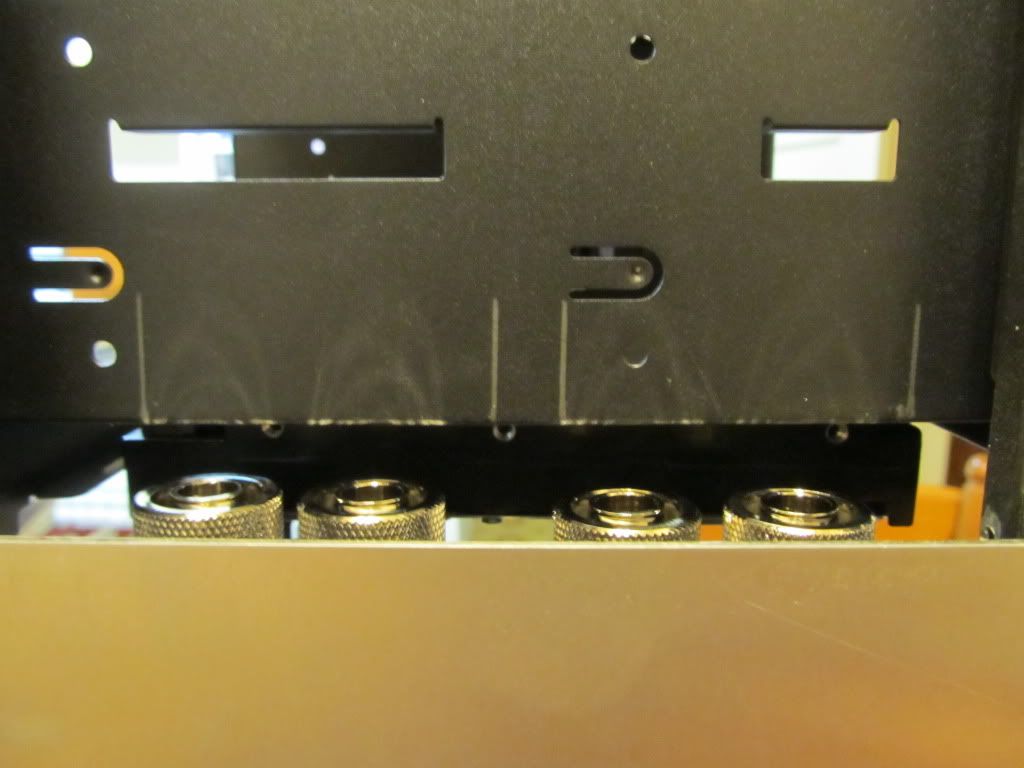 top view of reservoirs.
140mm fan fits perfectly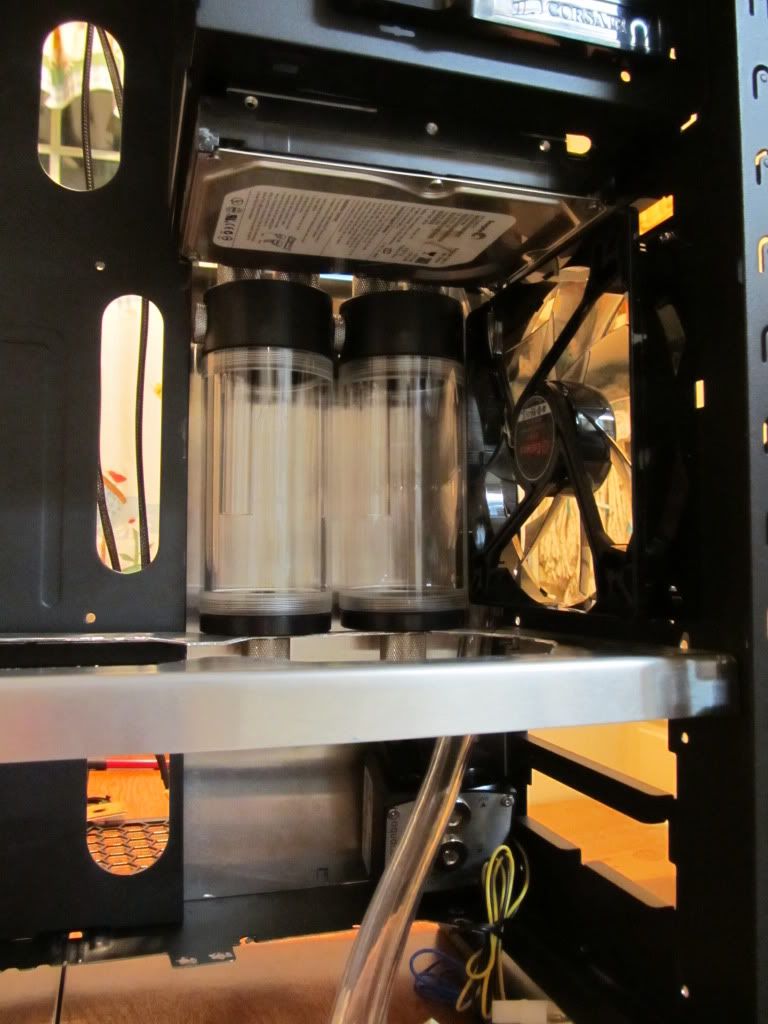 360 rad feed line.
360 rad feed line (2)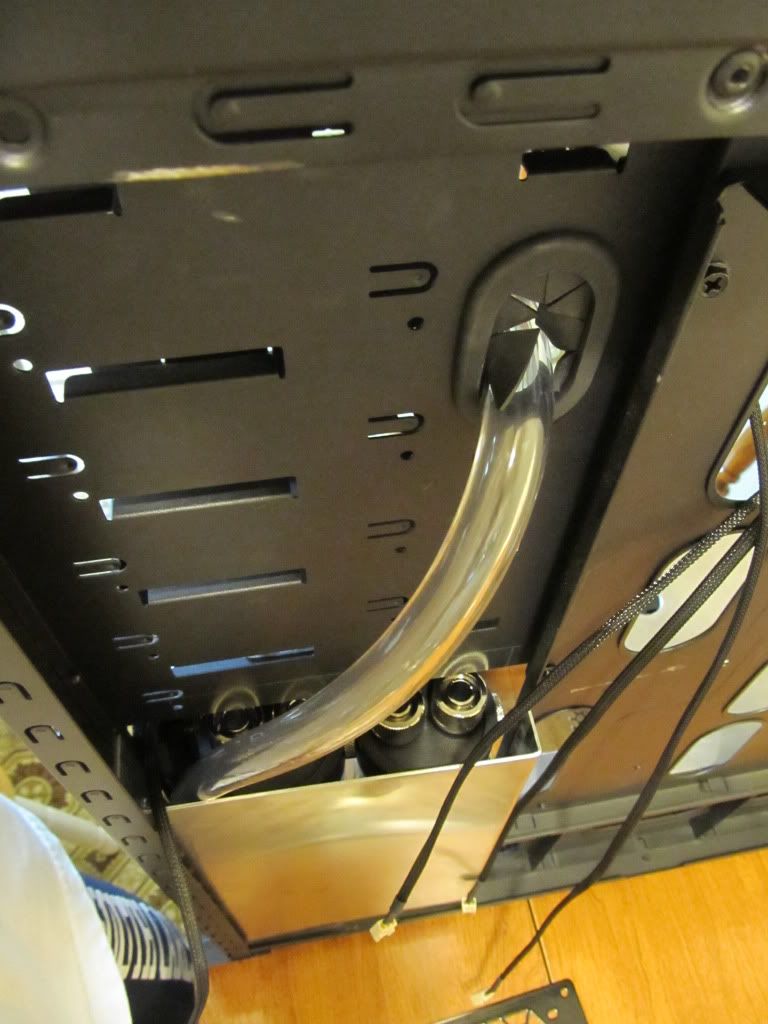 look closely and you can see where i need to mount the pumps, as well as cut out a hole for the tubing to go through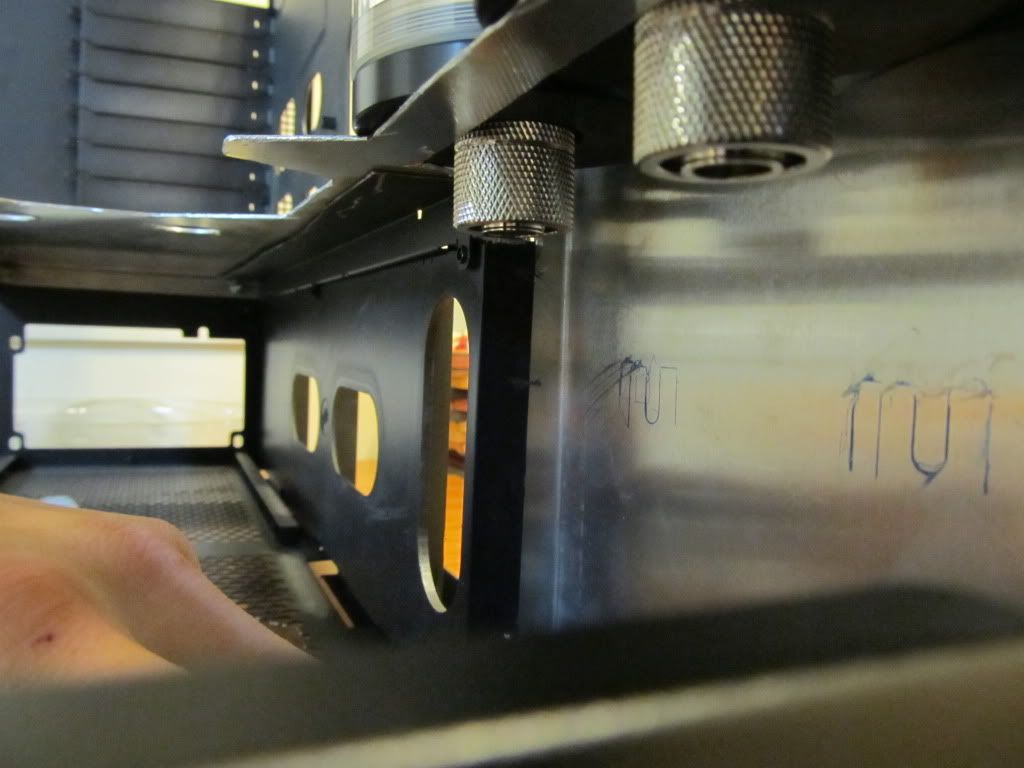 theoretical tubing from pump going to 240 rad
theoretical tubing from pump going to 240 rad (2)
everything in position except pumps
everything in position except pumps (2)
close up of rad grill with 240 underneath
needless to say im pretty freaken stoked to get the waterloop completely setup
but on another note, i received my 25 compression fittings today from sidewinder computers. gary is an AWESOME dude. he really took care of me getting me the fittings asap. now the fittings are enzotech, and i was a little skeptical about that company as i haven't bought any of their products before in the past, but lemme tell you. i'll probably be going with enzotech again before anyone else. the fittings are top notch, same exact quality as bitspower but with finer threads on the fittings. the "grips" on the compression fittings aren't as sharp as bitspower either. and they're way cheaper than bitspower as well. perfect enough for me.