This Classified is Closed
For Sale:
EVGA GTX 260 SC Core 216 and PNY GTX 260 Core 216
Will Ship To: US48

I have a PNY Core 216 standard clocked, 896 MB. It's jsut sitting around collecting dust so someone else may as well enjoy it!
I would like $60.00 plus shipping.
Paypal only
I ship USPS Priority with tracking.
Both will ship in original packaging.
PM for a faster response, thanks for looking!
PICS(apologies for the delay):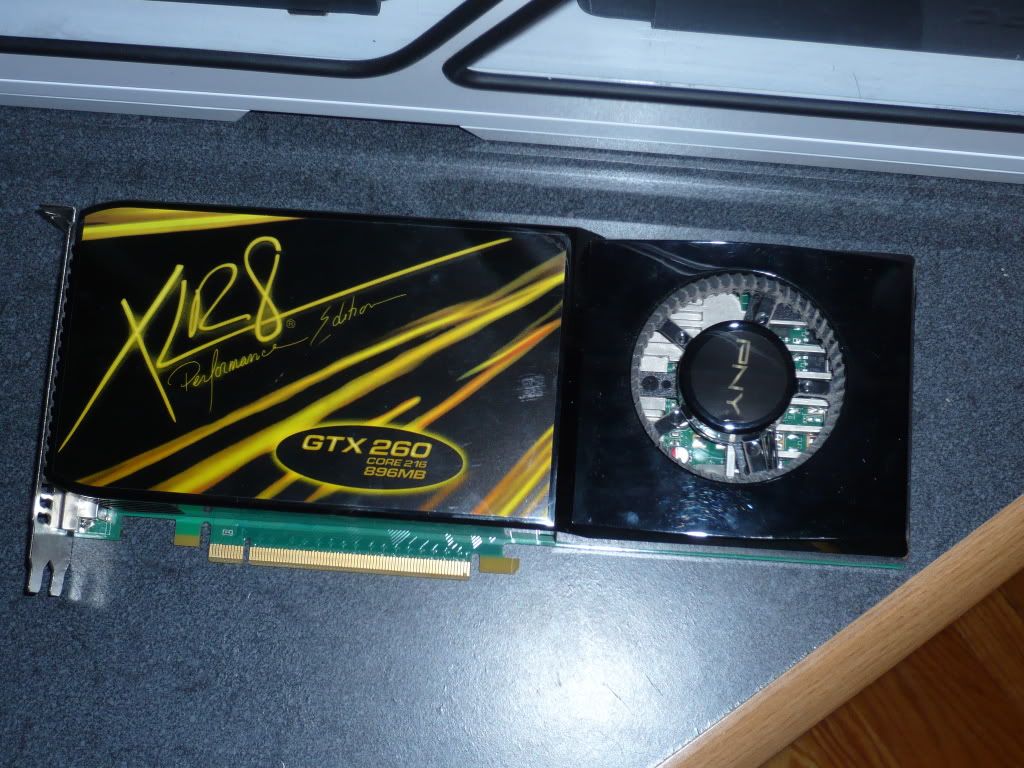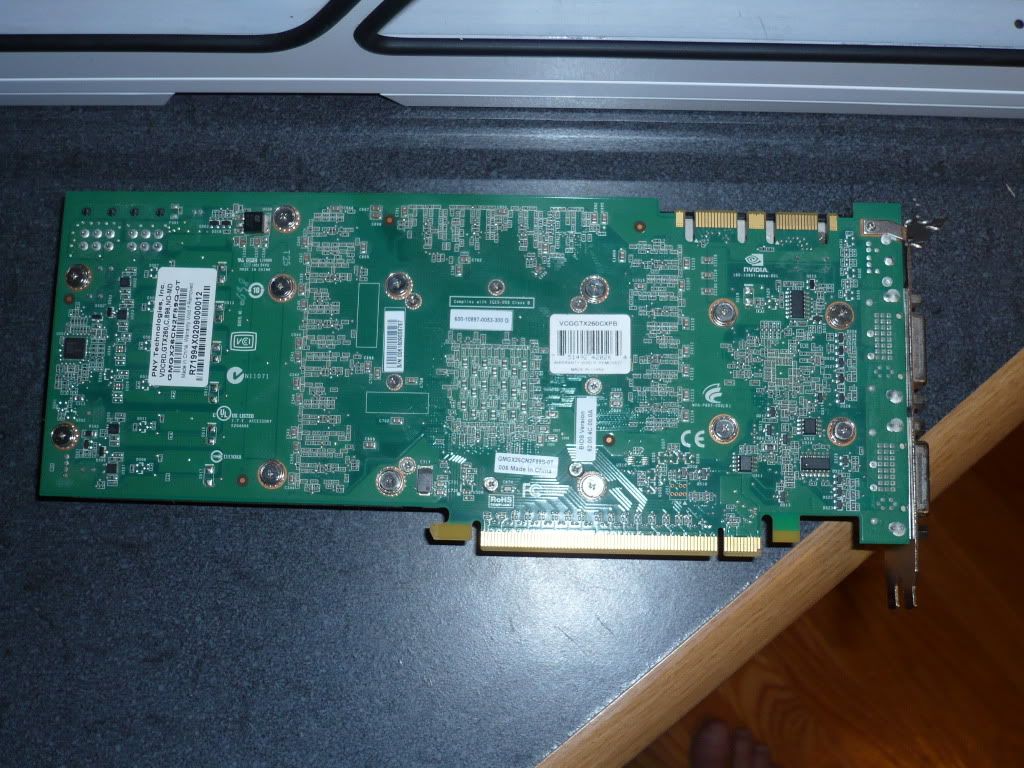 Edit:pictures added.
2nd Edit: EVGA sold to ashblk.
Edited by num1son - 12/4/11 at 3:29pm
CPU
Motherboard
Graphics
RAM
2500K
ASUS P8P67 EVO
Calibre GTX 480
Corsair Vengence
Hard Drive
Optical Drive
Cooling
OS
Vertex 2
LG DVD
What ever is being tested
Windows 7 professional 64bit
Monitor
Keyboard
Power
Case
Acer 23"
Generic
High Power Astro PT 700w
Antec 900/TBD
Mouse
Mouse Pad
ooold Microsoft POS
Wood
View all
hide details
CPU
Motherboard
Graphics
RAM
2500K
ASUS P8P67 EVO
Calibre GTX 480
Corsair Vengence
Hard Drive
Optical Drive
Cooling
OS
Vertex 2
LG DVD
What ever is being tested
Windows 7 professional 64bit
Monitor
Keyboard
Power
Case
Acer 23"
Generic
High Power Astro PT 700w
Antec 900/TBD
Mouse
Mouse Pad
ooold Microsoft POS
Wood
View all
hide details