You may have seen the Equalizer in iTunes, WinAmp, WMP, or some other audio program you use. Most people (me included until about a week ago) had no clue what to do with it and left it on whatever setting looked best. Here is how you change the settings so your music sounds better or the method to the madness, as done in iTunes:
For an R and B or dance style song, you want a slight dip in the middle so you can hear the bass and the singing.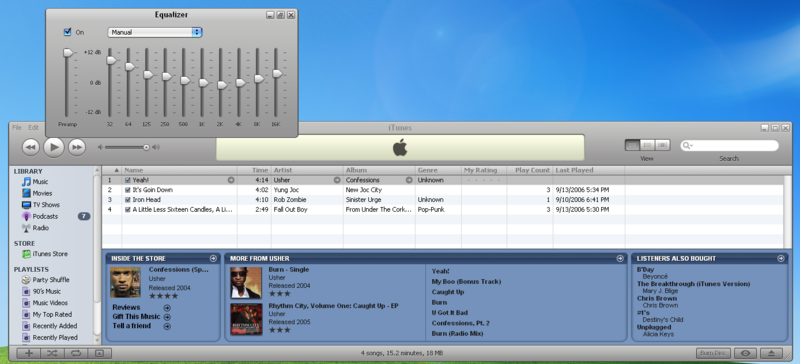 For a rap-style song, you don't need the higher pitches as much but you need the bass a lot, so just make it curve from bass down to treble.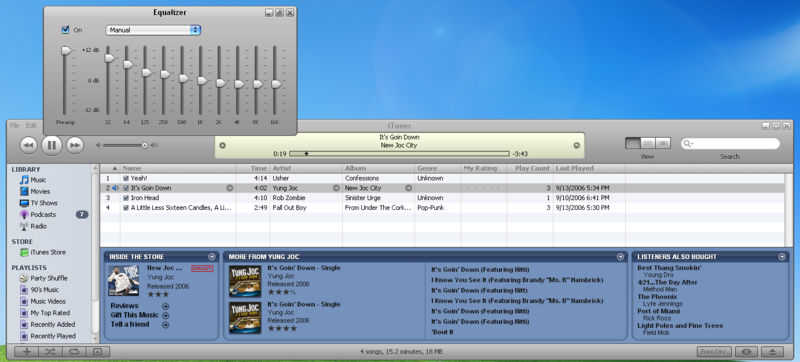 For most rock genres and subgenres, you want it fairly equal, maybe with a slight dip at the treble frequencies. You need the bass for the bass guitars and mid-range for the other guitars.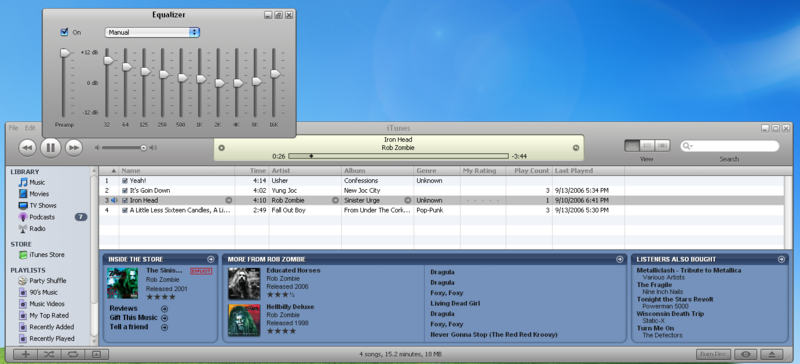 For songs and recordings that focus more on the voice and pop music, the middle and treble ranges are the most useful. Boost them up and leave the bass in the middle.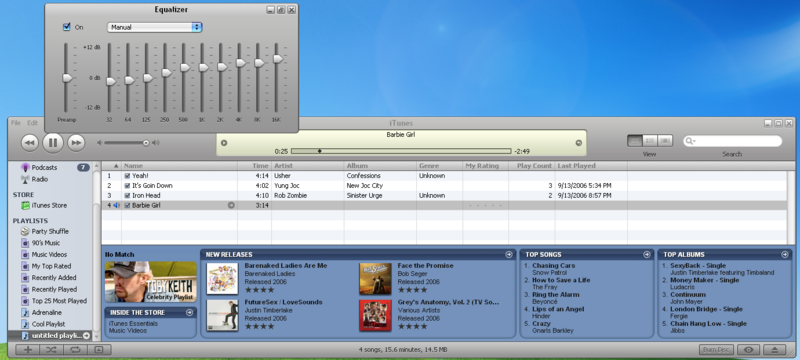 Basically, if the song has important bass, boost the sliders on the left, and as the instruments and voices get more important, start boosting more sliders to the right. This also works for cars: my parents' GM/Chevy late-model SUVs have a button called "auto tone". It cycles through several presets like this:
_ _ /- - \\ _ _ and so on.
Hopefully this clears up some confusion (that I know I had) for some of you.