For the past 2 days i have been learning and failing at overclocking my processor. I have read numerous guides and have tried so many different tweaks.
Im at 3.5ghz overclocked, Lower than what i orifinally wanted which was at least 3.8 but ill settle for 3.5-3.6 ghz
Rig=
Processor- Lynnfield i7 860
Cooler-Cool Master Hyper N520
G-card=Gtx 570 HD SC
MO-Asus p7p55d-e Deluxe
Ram-8gigs of XMS3 DDR3
Power supply-Coom Master GX 750W
I am Running Prime95 now, and it seems i hit a stable point where as before my CPU was getting to hot like in the mid 80C almost 90C. It seems to be stabling at 65-73C but its only been about 10 mins. Now the feedback i hope to obtain is, can i go more and if so, what tweaks should i go with? Side note, One of my cores seems to be about 5-7C colder than the other 3 is that normal?
Here are the settings i currently have in my BIOS: Please note that i am a beginner and learning. Any tips are greatly appreciated!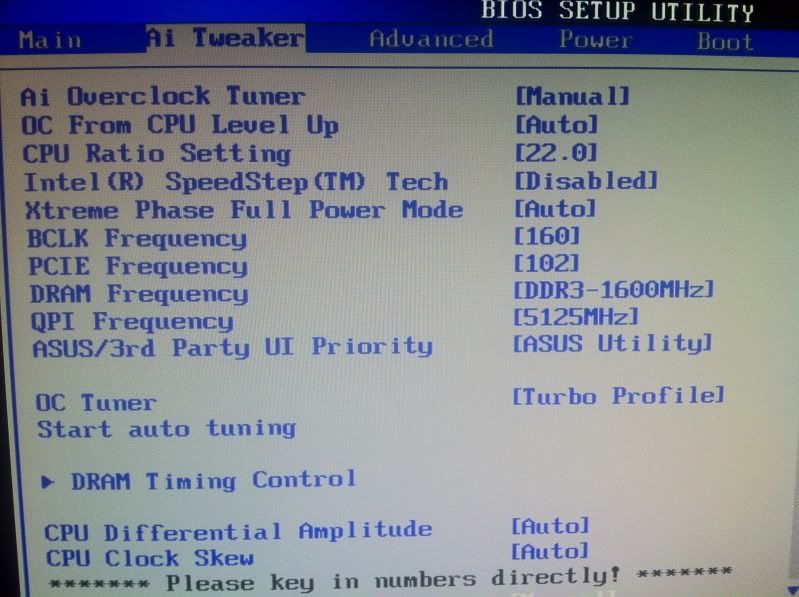 and volts
Here is a photo of Realtemp, Coretemp, CPUID Hardware Monitor, CPU-Z while at 100% load.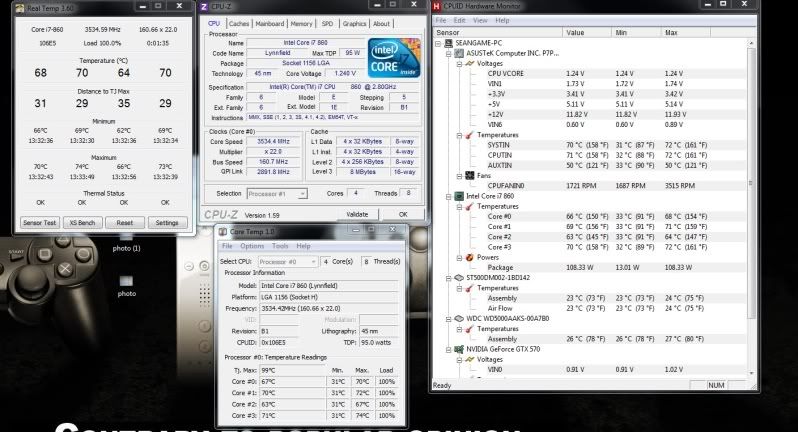 If you see anything out of the ordinary or have furthure questions or any sort of Feedback/Tips please feel free to post them!
Thank you for the Support!
Update: My problem for the last 2 days has returned, My CPU is getting hot: its been about 20 mins into testing and my CPU is getting to the low to mid 80sC. With 2 of my Cores hitting a maximum of 88C. Another Failed Attempt.
Edited by buddha0311 - 12/8/11 at 12:07am