Actually when I re-arranged the LED's like Xaifodin (+rep) said, it looks WAY better in the dark. I think I'm going to add another light somewhere in the 5.25 bays though for just a little more. I like it now though!
Sorry, the plexi is dirty....
Complete darkness, side panel on.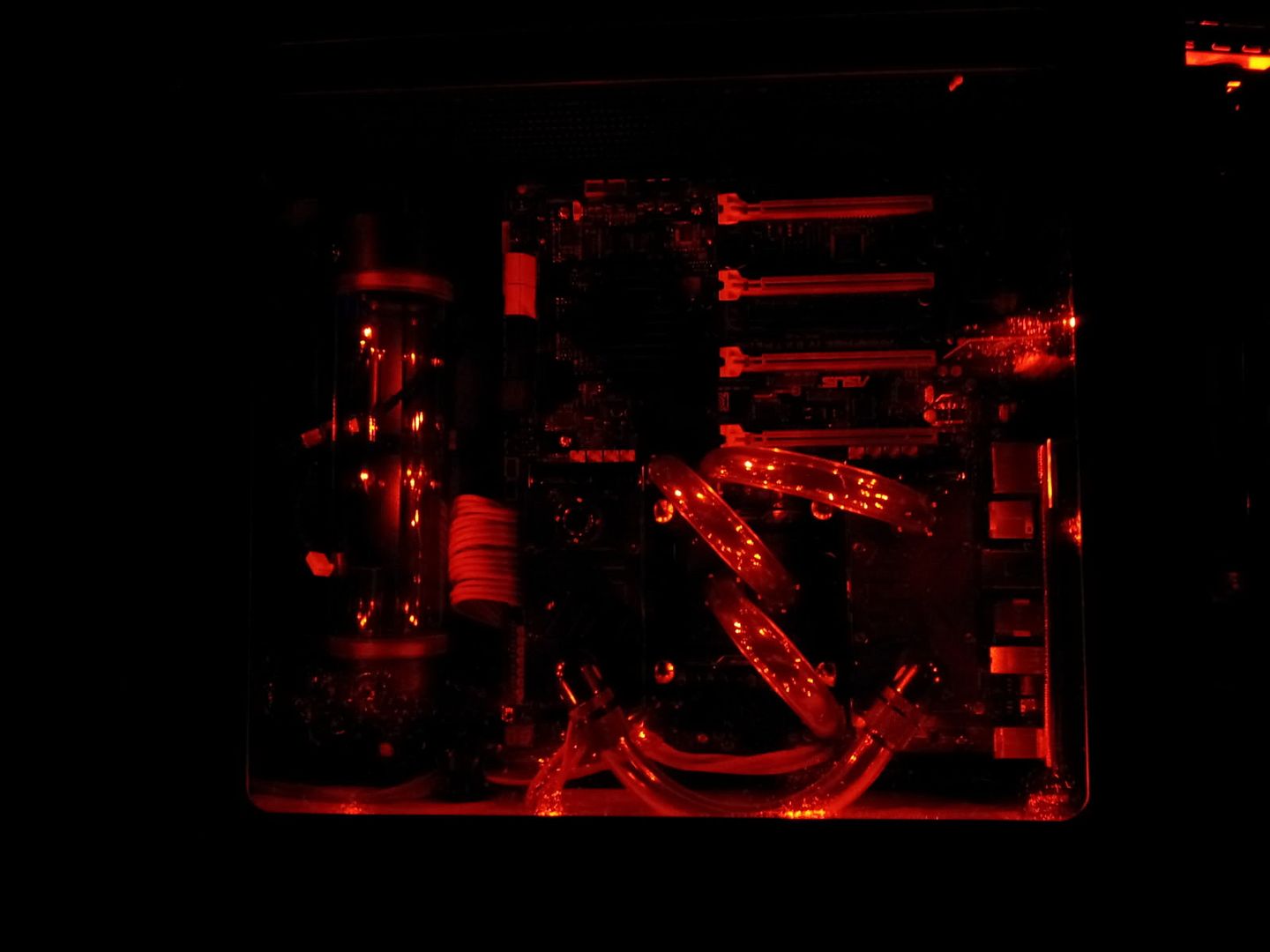 Lights, flash on, side panel off