Quote:
Originally Posted by
FlawleZ
I'd say its between either a 980 BE or 960T. The only thing I'd be concerned with on the 960T is consistency. Just because Redwoodz can run at 4.4Ghz with the RAM and NB set that high doesn't mean the next one will. My 980 BE does the same and the same could be said for that. The difference is 980 BE starts with a 700Mhz advantage so the % margin for OC goal of say 4.4Ghz is quite large. The 980 BE only needs a 19% OC to achieve 4.4Ghz whereas the 960T needs a 47% OC to achieve 4.4Ghz.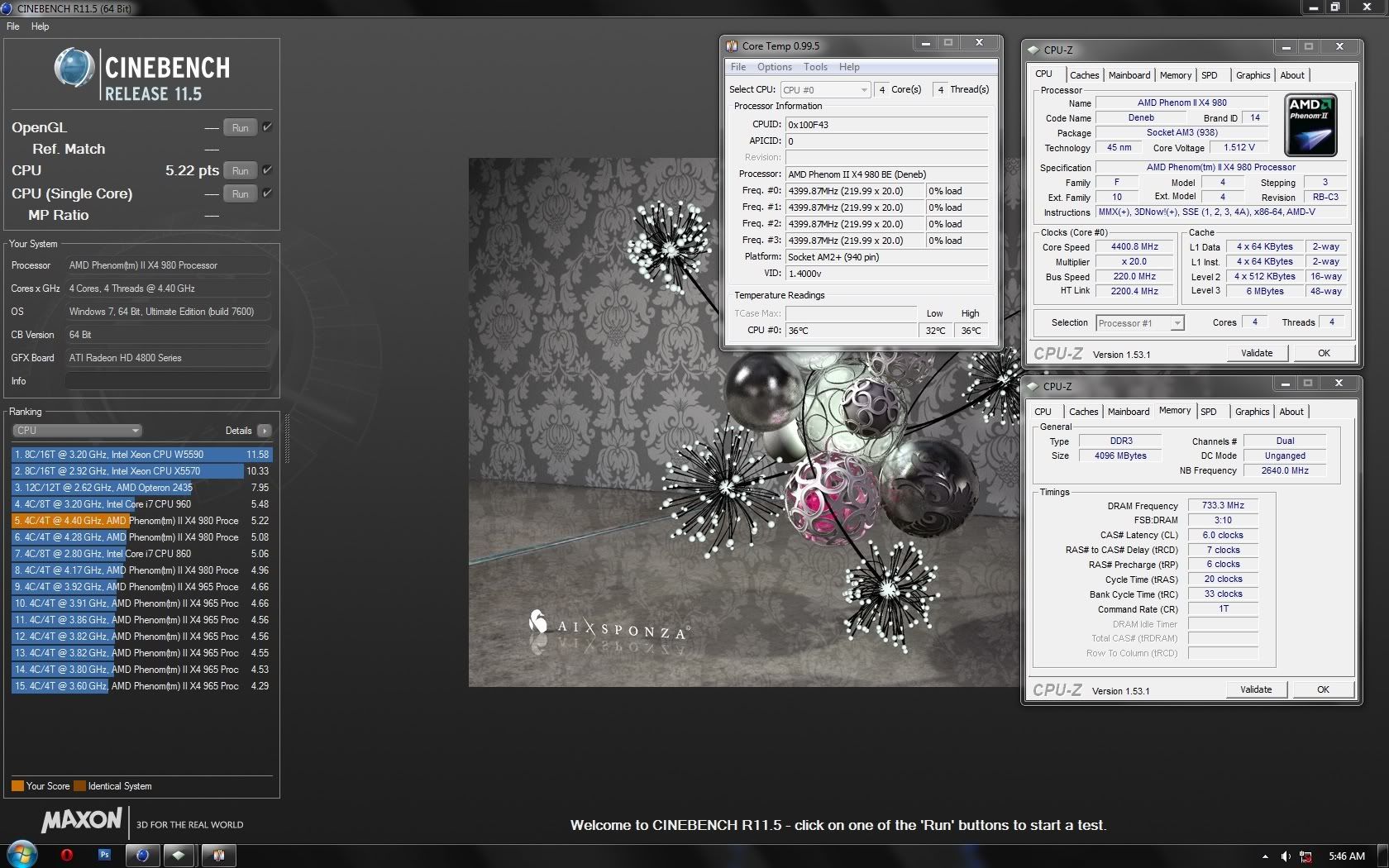 Could be,except we have seen many lower-binned chips like the 955BE have great results too.I would say all of the newest chips seem to have similar results.Whether it's a new Denab or Thuban all seem to have similar results.Easy 4.0 on most-quite a few out around 4.5.The thing people have to remember is running high speeds and volts 24/7 takes alot of cooling.Often that is the difference between stable and not stable.I've been tweeking my system for the most part of a year to get my cooling where it is.I can run heavy voltage because I've put the work in.
For example
ambient temps around 68F-19c
max temps were 46c(CoreTemp offset plus +10) in IBT in a closed case-with the vcore jumping up to 1.63v according to HWMonitor
Edited by Redwoodz - 1/3/12 at 8:54pm