This Classified is Closed
For Trade:
Modded Danger Den Waterbox XL (TRADED)
Will Ship To: US48

This case is back to trade only status.
I am looking to trade my modded water box for a nice mid or full tower. I prefer LIan-li, Silverstone, Fractal, and Bitfenix, but am not set on them so offer away.
I would like to keep it to a local trade due to the size and weight of this thing, but depending on what is traded will consider shipping.
The case is complete and in nearly flawless condition (one tiny scratch next to the top fan less than 1 cm long - I think from my cat). Bottom half of the case has been smoked with VHT (think smoked tail lights on cars) and I have added a 120mm fan to the side of the case facing in to the GPU area.
The pictures: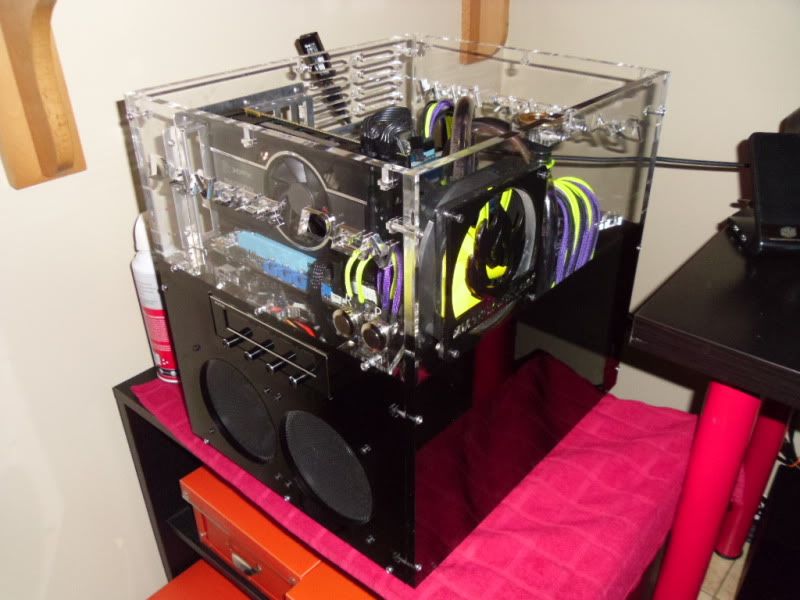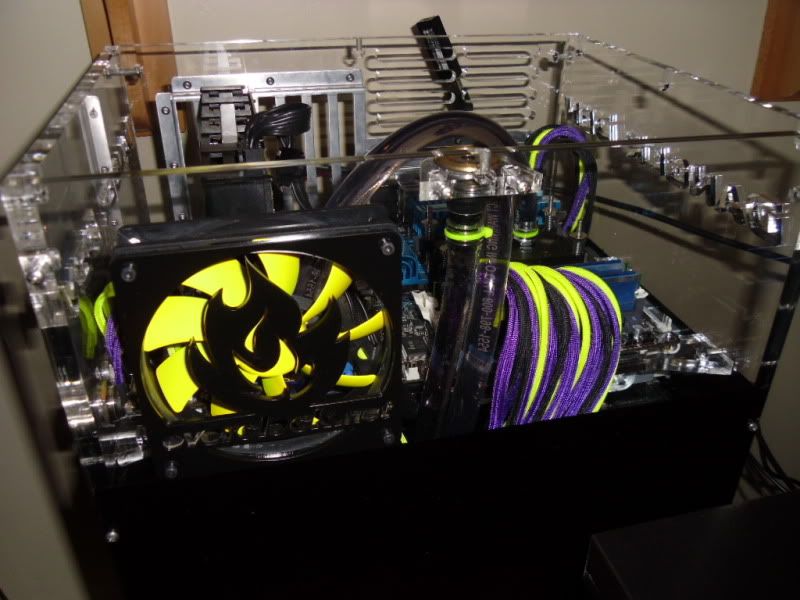 A month ago when it was orange:
Assembly: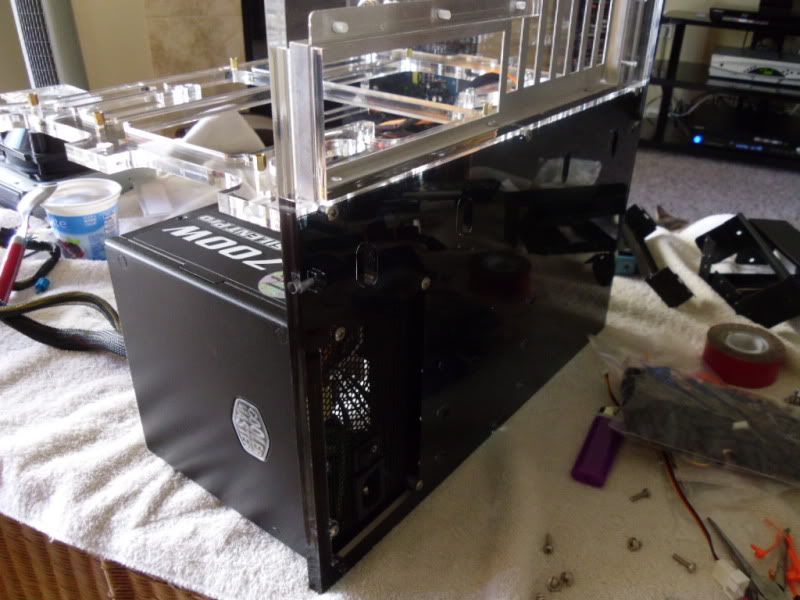 Once again, this is for trade only.
Edited by Badwrench - 2/4/12 at 12:03am