Must Recent Picture.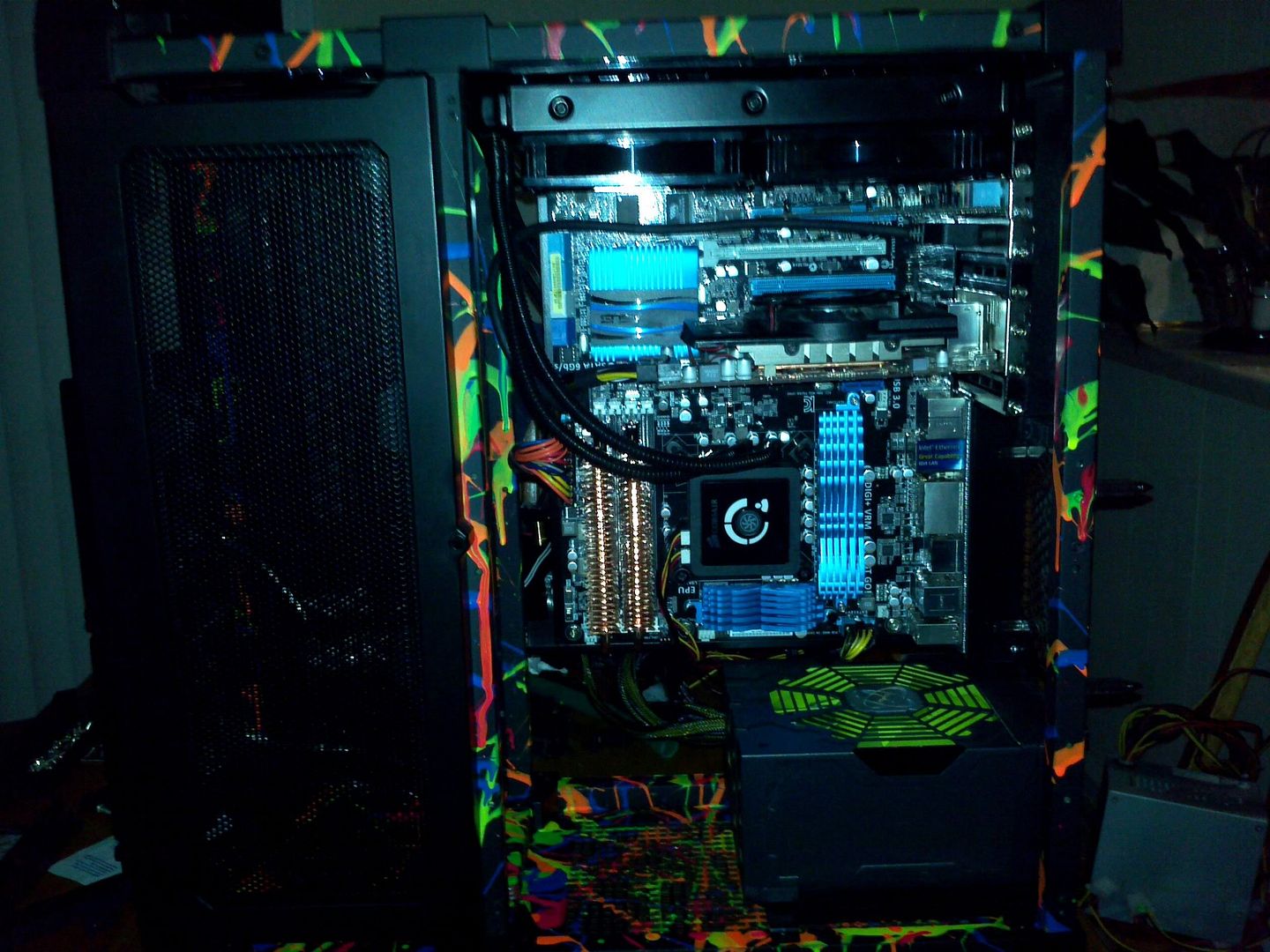 You will notice that my Build has already gone threw 3 different looks 4 if you include the yellow frame it had when I bought it First version was the Green Build, in the middle of the build it got revamped with a new motherboard and watercooling. My second version of the build the Frame went to a flat black and had a white carbon fiber vinyl wrap. And the current version of the build is flat black with a color splash of fluorescent colors.
I have recently decided after my build with the phantom is complete that I will be revisiting this build and revamping it.
So here is Version 1 and how it all started, On day 1 first task was disassemble and color swap.
I will post updates and additional post in the next 3 post.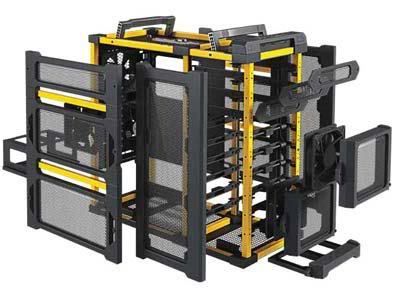 So now tear down and paint
Assembly of the new Green Lanboy Air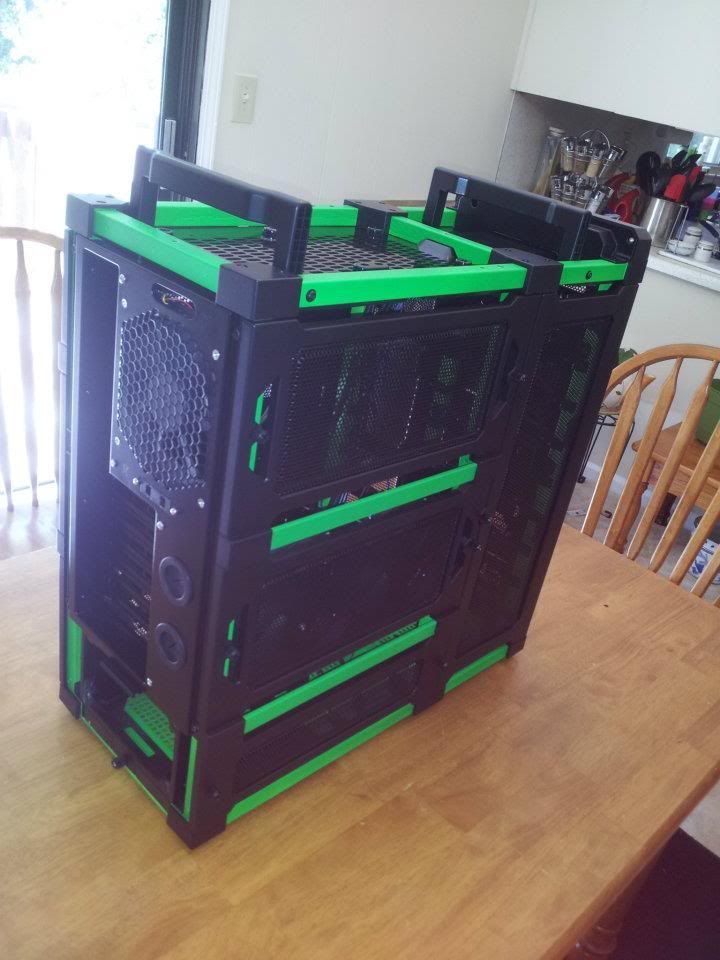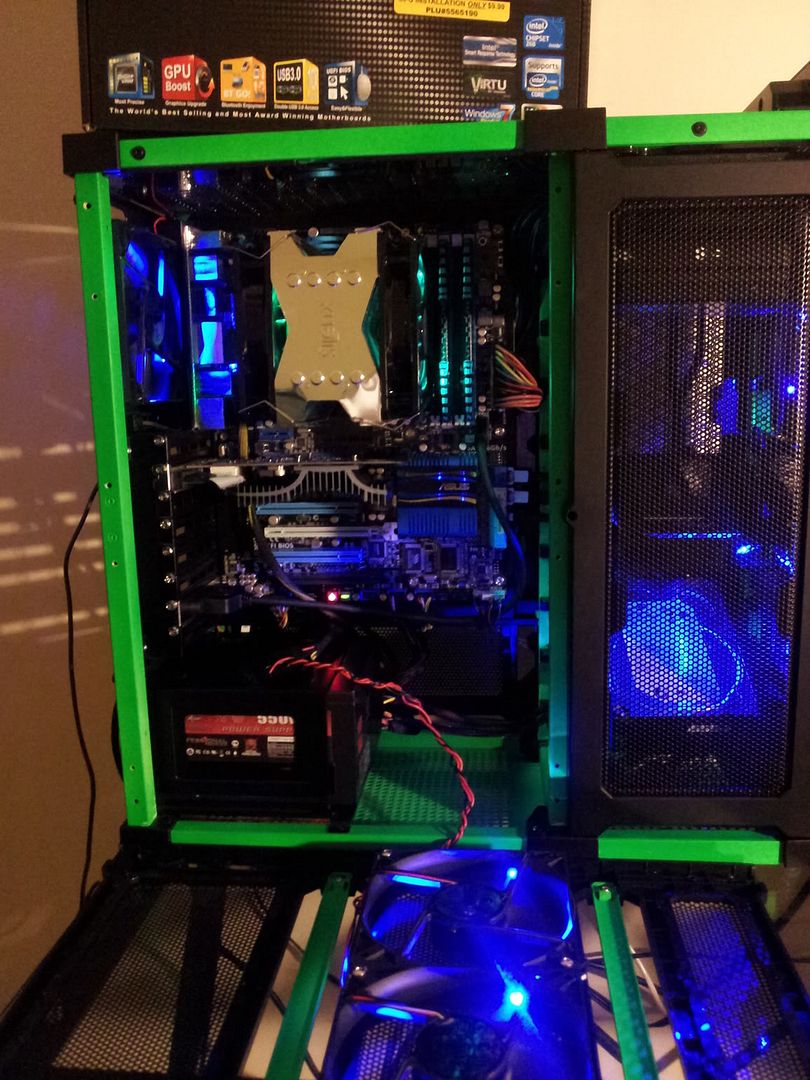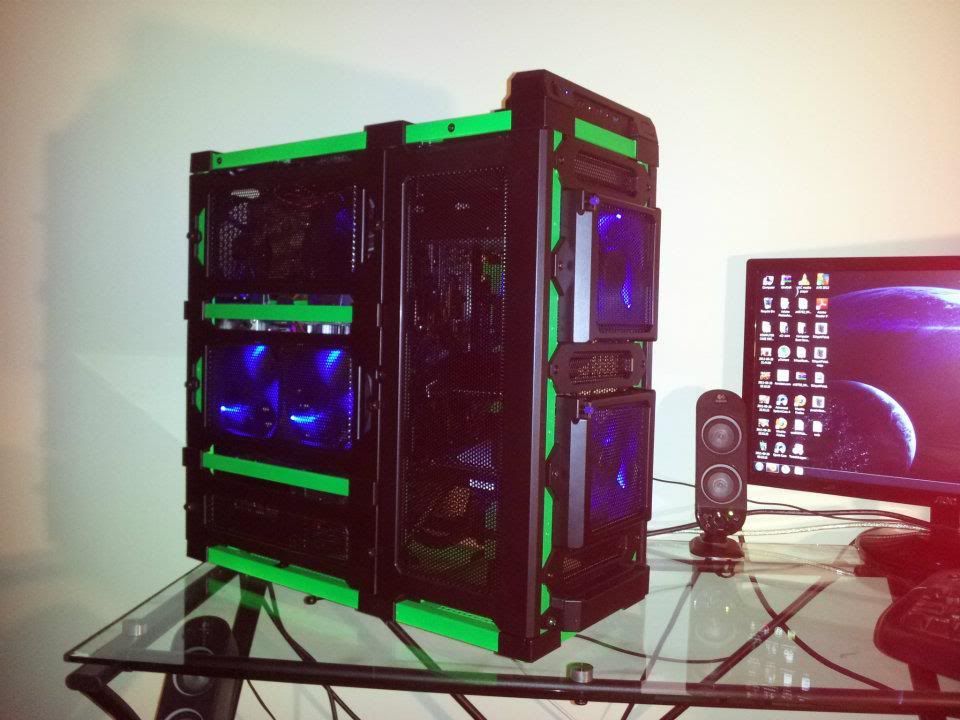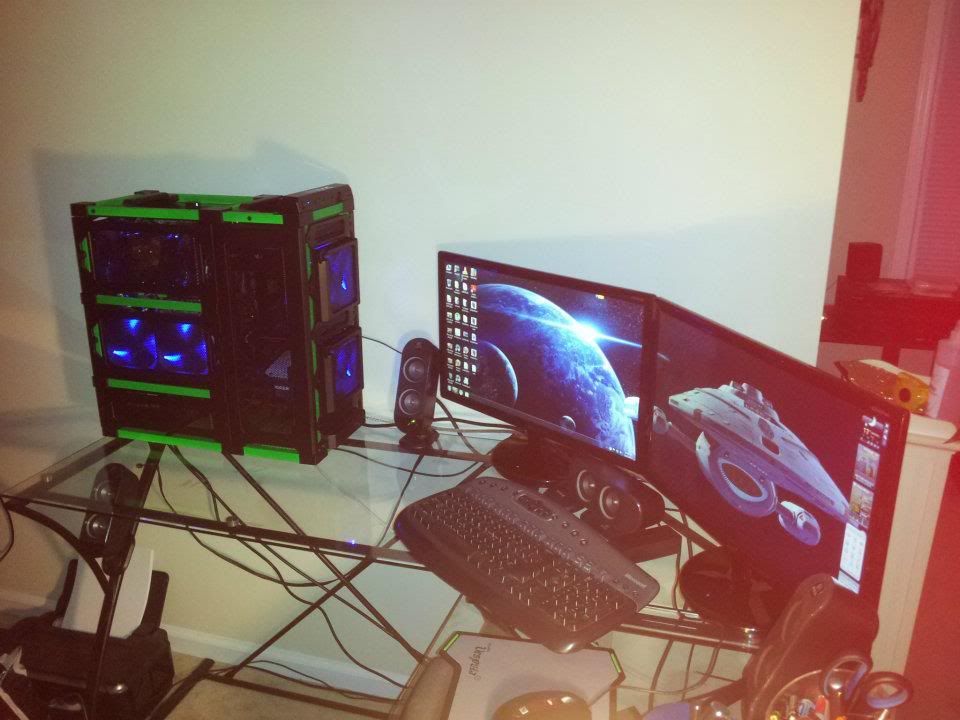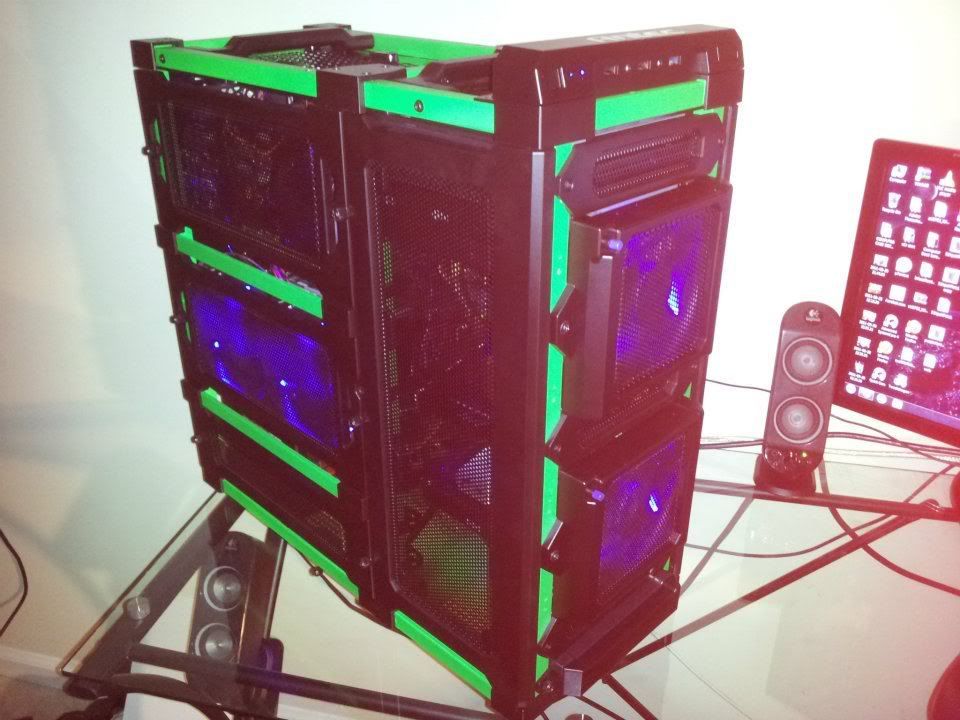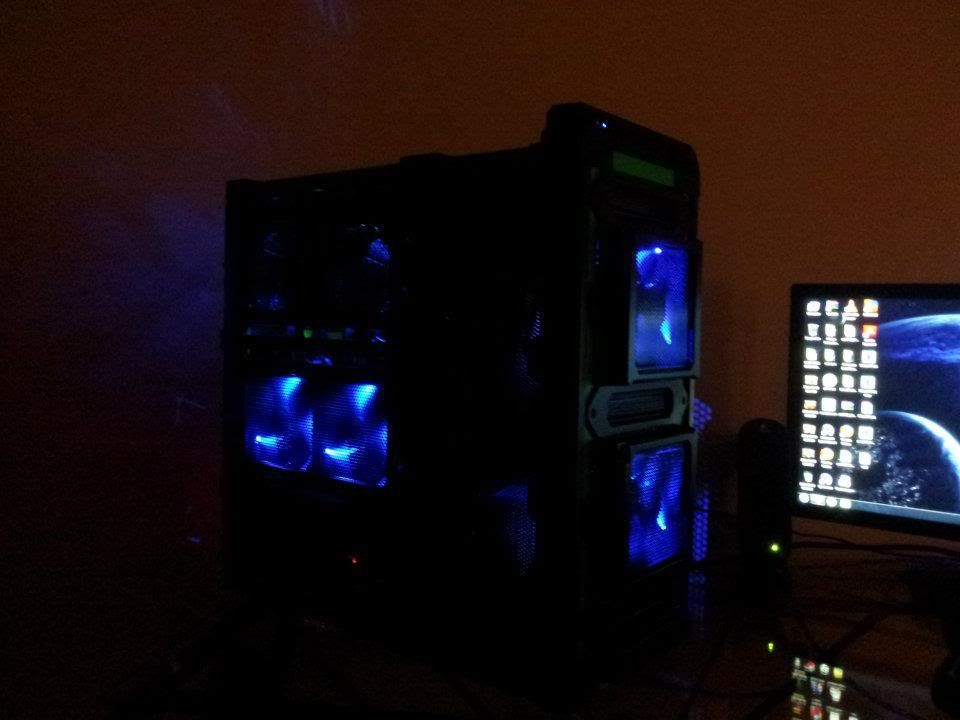 Edited by evil jerry - 4/16/12 at 9:22pm