Piccy time.....!!!!
Start of the day on saturday...
Cataloge man Scoota filling the dewars...
PCmark05, win7, transparent windows tweaking in action with Rawz and Blindfitter (with Kronz in the background)...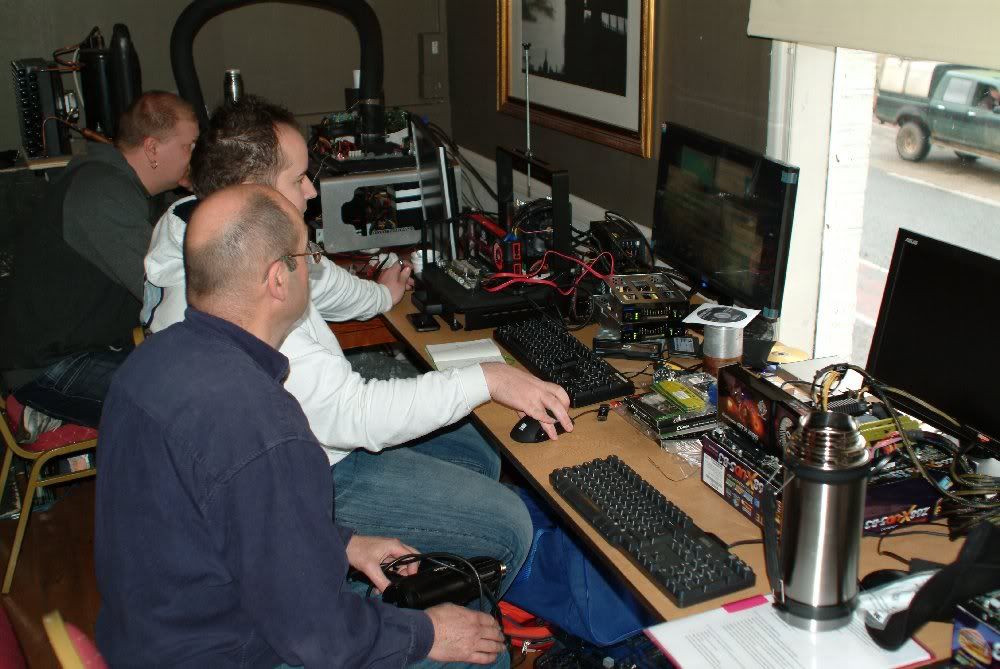 My rig cold on the first day, 295gtx was a pain the backside, I hear there was Stella watch for most of saturday...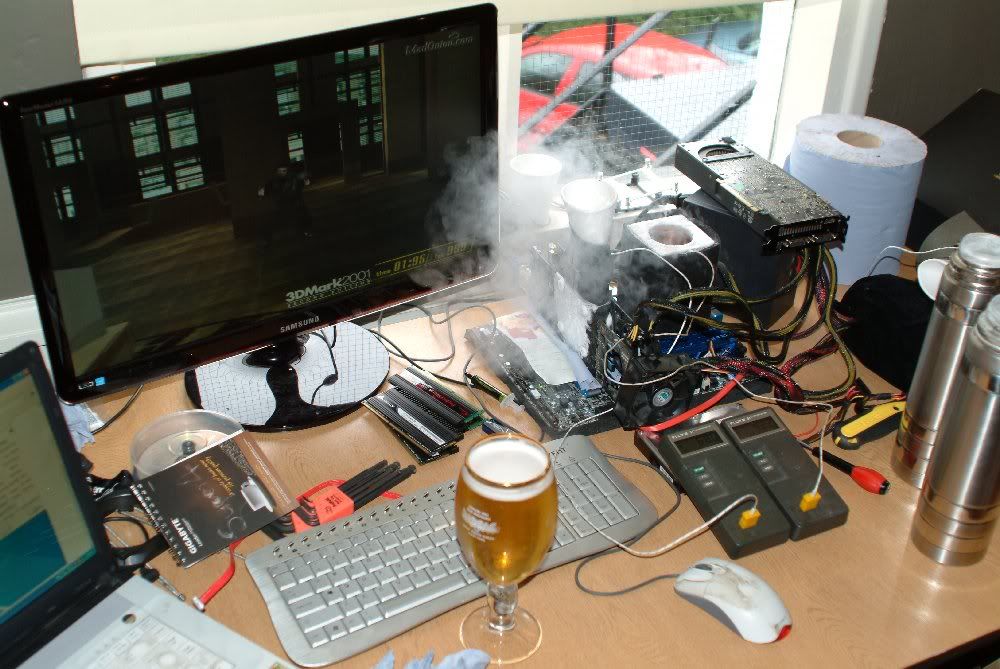 Guys have got their boards insulated...
Drift getting into it...
Ginger and Monkey cam...
Drinking all day and LN2 can cause strange effects on you...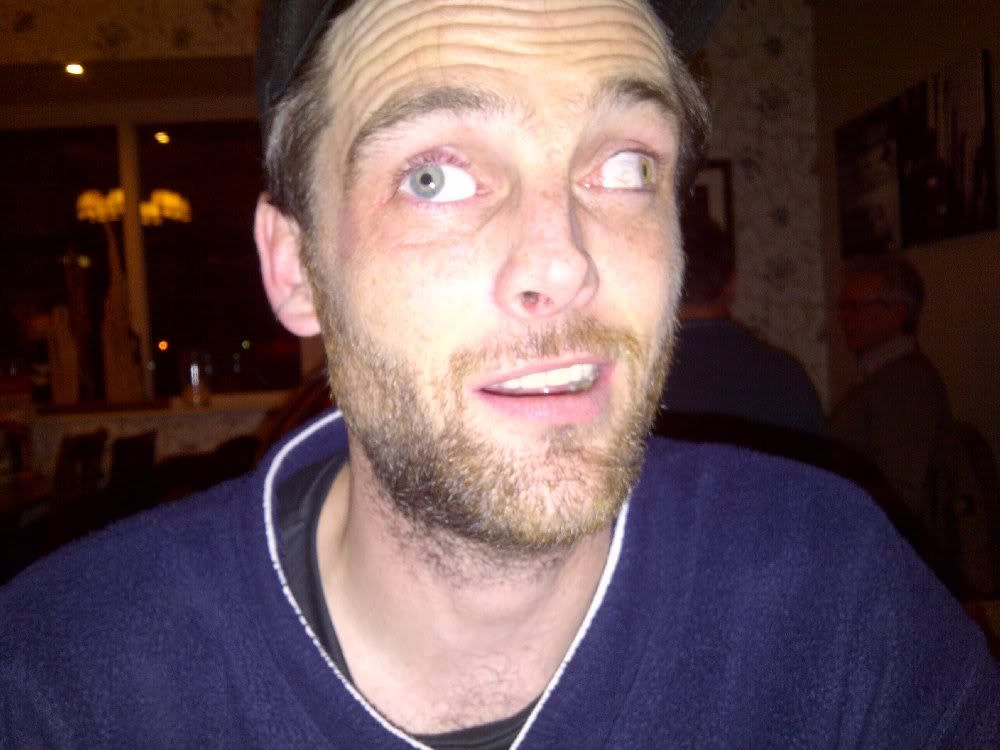 It's even affecting Dagmar...
32m pi can be frustrating...
Scoota begging to have control of the mic for the live feed...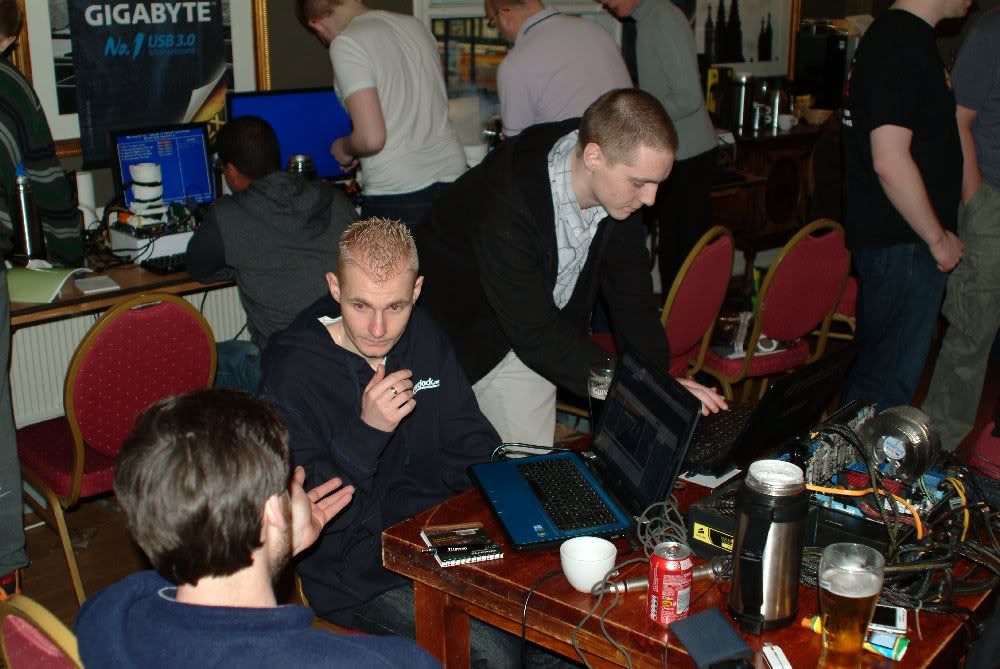 Standing on a chair with LN2 and a mapp torch.... I've no idea where she gets it from
My hero Kenny fixing my 580gtx that I killed last July...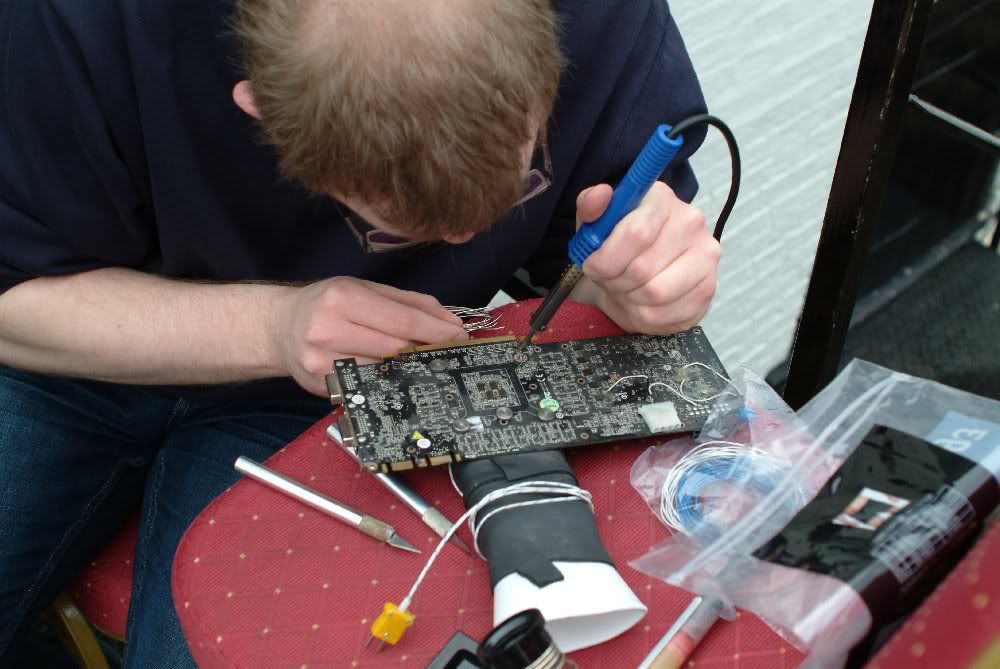 How many feakin updates..???
Borandi sampling LN2, sadly I didn't get any pics of him pouring
Someone on my lappy keeping and eye on my vantage, 580 working, yay.!
Interview time during the competition, Hiviz and K404...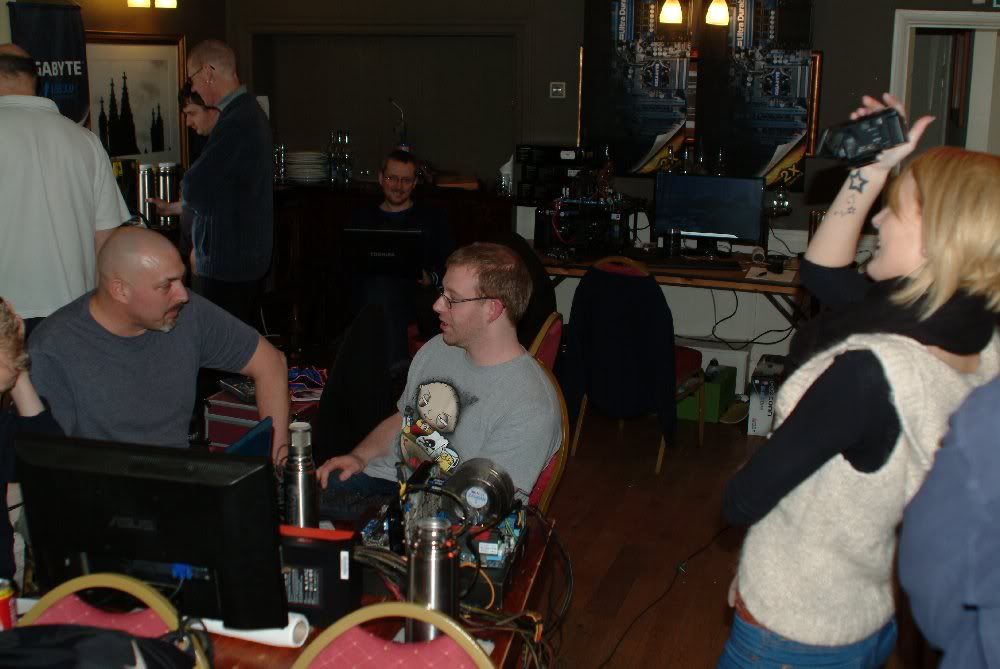 Interview time again but with Sidistic...