Reason For Selling?
There nothing wrong with it at all. I'm just looking to play with something new. This GTX 590 has never been overclocked and the i have never mess with the bios or flash it. The card stays pretty cool in my case. Plays BF3 at ultra settings at 1080p 2xMSAA at 75% fan speed its around 70-74c and on hot FLO days somewhere around 76c+ . Its been a very solid card. This card was purchased at evga.com on July 4th 2011 and Registered with lifetime warranty. I have two shipping methods though. I can either send you the card in original box which cost a little more(Its a huge box) or i can send it to you in normal box which saves you money. I will explain more further down. ( Also i take video recordings before shipping out anything to show its working order. If you like to see this id be more and glad to show you)
Warranty Terms and Conditions
The GTX 590 has lifetime warranty. You are responsible for all shipping costs. Depending on the reason of damage and the period of the card i might go 50/50 with you. For example "After 90 days of having the card its goes out on your for no reason i will pay the shipping back to you" .
I will
NOT
However cover the shipping if the card is found to be bios flashed, card has been mistreated, or you decide to mess with the OCP and overclock it past Nvidia's warning. (
Statement Found here
)
If EVGA declines your RMA because you violated there
Product Conditions
then your on your own.
That being said, im pretty easy going guy and i will do whatever i can to help you.
Well how do i contact you ?
Easy! After purchase you will receive contact info outside of overclock.net. Including Facebook, Phone number, up to three emails and steam.
Shipping Terms
Shipping will be done through Fedex or UPS. GTX 590 will be shipped within 1-3 days after payment is received( Most likely on the same day). Will be insured and will have a tracking number and you
MUST
be there sign the package. Yes i will require a signature. If you fail to sign and its return to me. You will have to pay the shipping for the second time around.
You have two shipping options which i stated earlier it will determine the final cost. Here picture of which Box it will be shipped in
Warning: Spoiler!
(Click to show)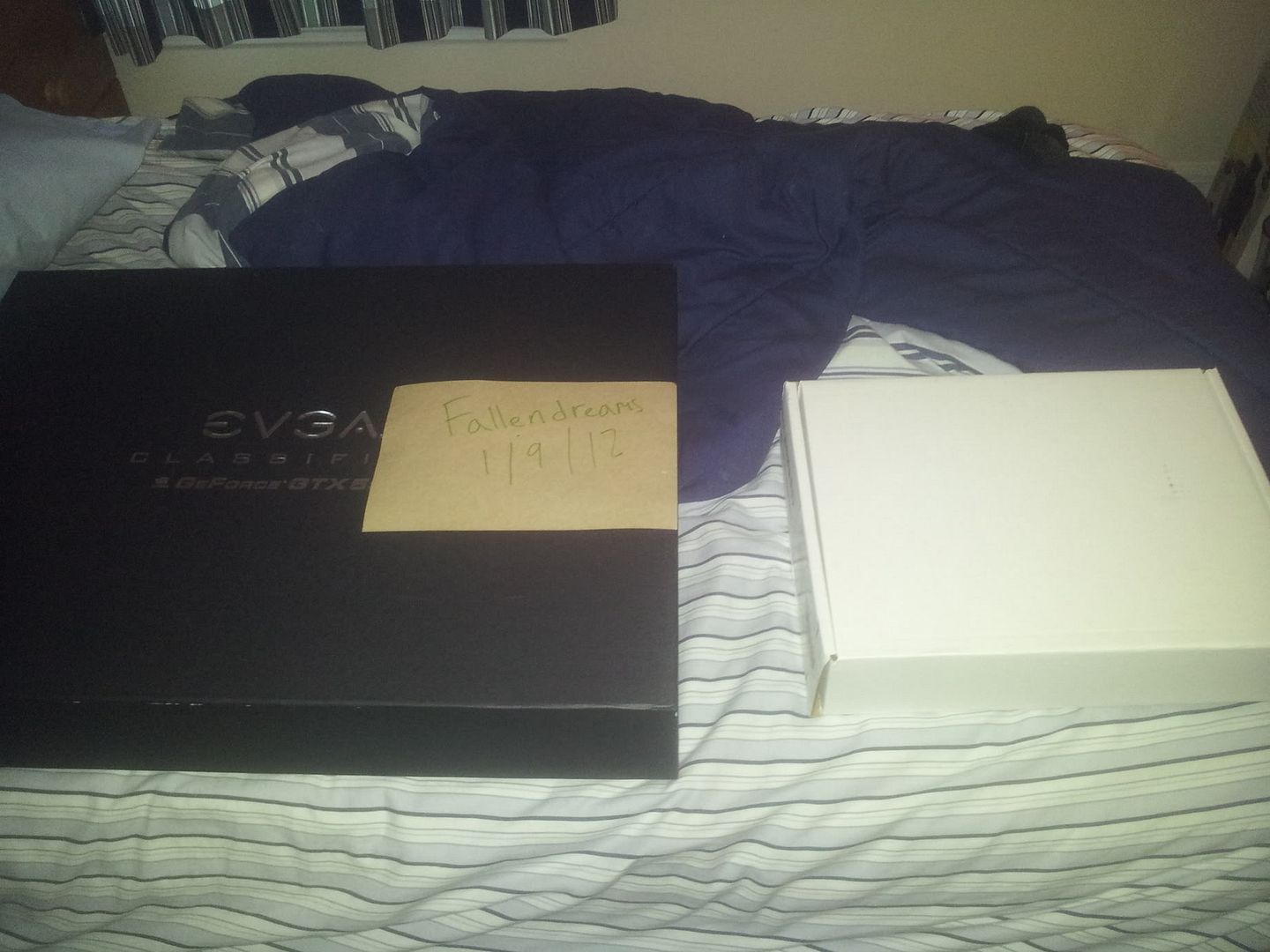 Now what am i getting?
You getting
Fully WORKING
Nvidia EVGA GTX 590 1.5gb Video Card
Comes with Most of the acceries as you see below. (and the box depending on the shipping you choose)
DOES NOT
come with mouse pad or T-shirt
Warning: Spoiler!
(Click to show)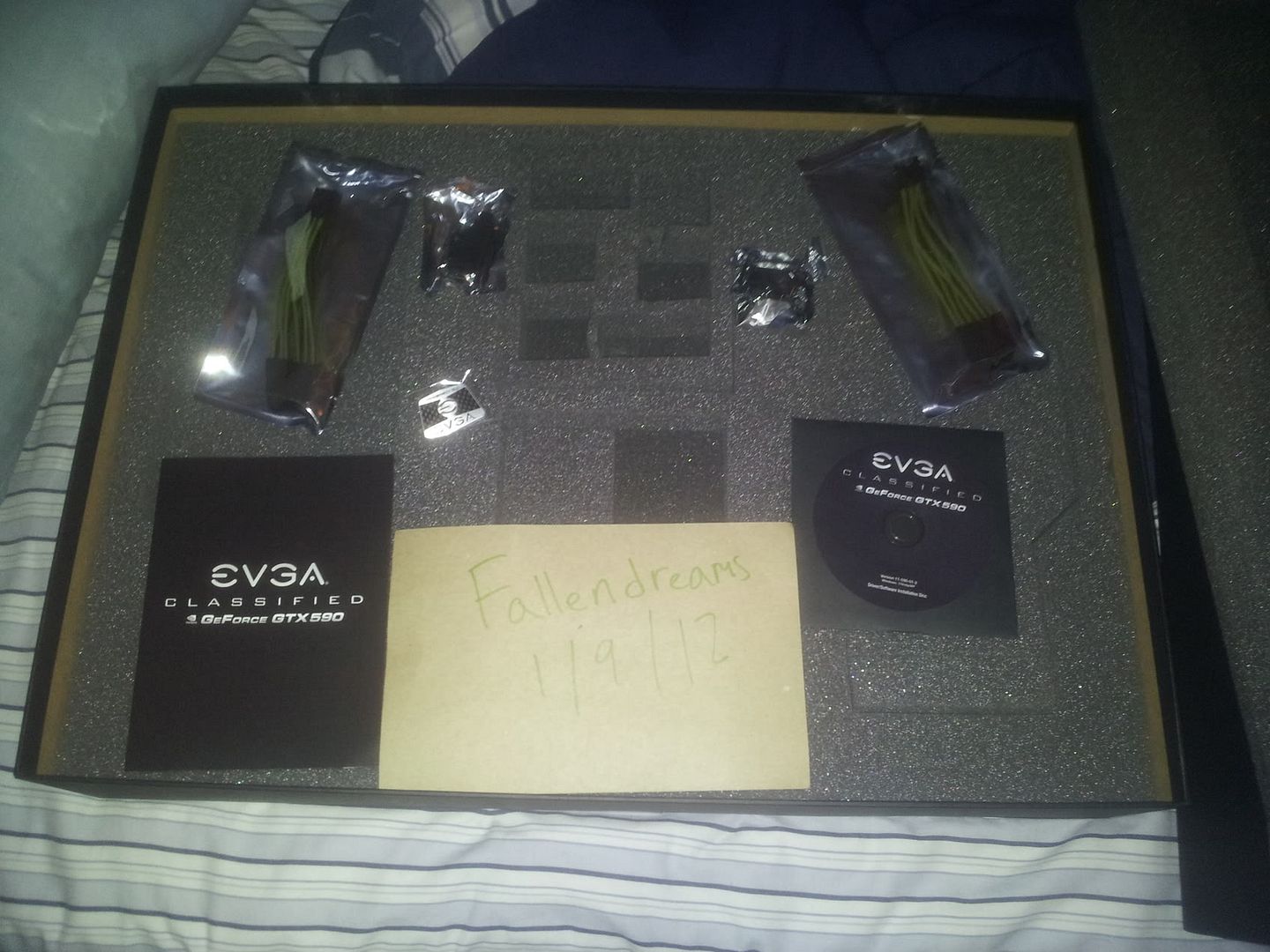 More Pictures
Warning: Spoiler!
(Click to show)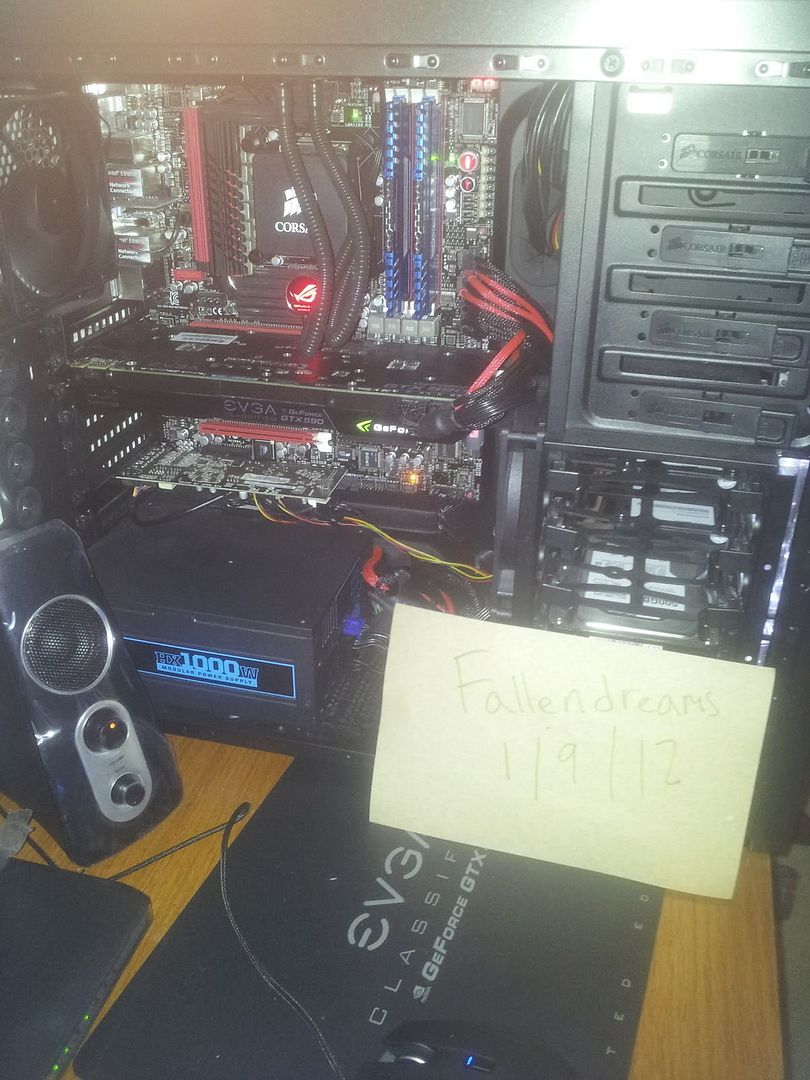 I'm looking for
$500

$490 Shipped for normal Shipping or

$565

$530 for Limited Edition box shipped.
465 Shipped! Limit Box included!
I would prefer not to ship outside of the states, but if you really like to buy this shoot me a PM. Otherwise it just costs way to much and to much of a hassle.
Paypal only
Heatware:
http://www.heatware.com/eval.php?id=70952
SMOKE FREE ENVIRONMENT!
Edited by Fallendreams - 4/1/12 at 10:39am