Hey guys I have 4 Samsung F3 1TB up for sale. I was going to build a home server but my books for school were twice as expensive than I had expected so I will be selling these. 3 of them came from the same batch and only have a few power ons each. Another was used slightly to store iso files on for a few weeks with limited up time.
With the whole Seagate-Samsung switch I haven't been able to get a warranty status on the drives. LMK if you know how to -_-
I do have a 5th drive if someone is extremely interested but that drive has been used for a year and I will need a couple days to fully wipe it before I ship out.
I'm asking $100 each. Currently they are about $160 on amazon and newegg
Obviously discounts will be given for purchases of multiple drives
I would like Paypal but I MIGHT take google checkout (I've been thinking about getting an account)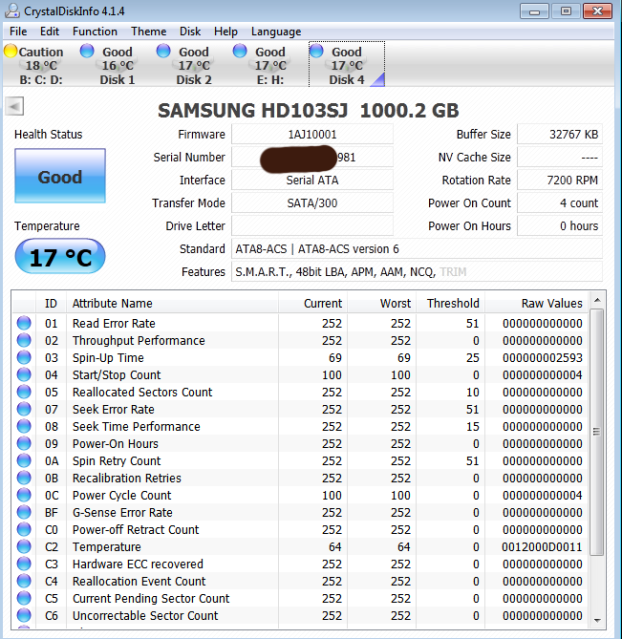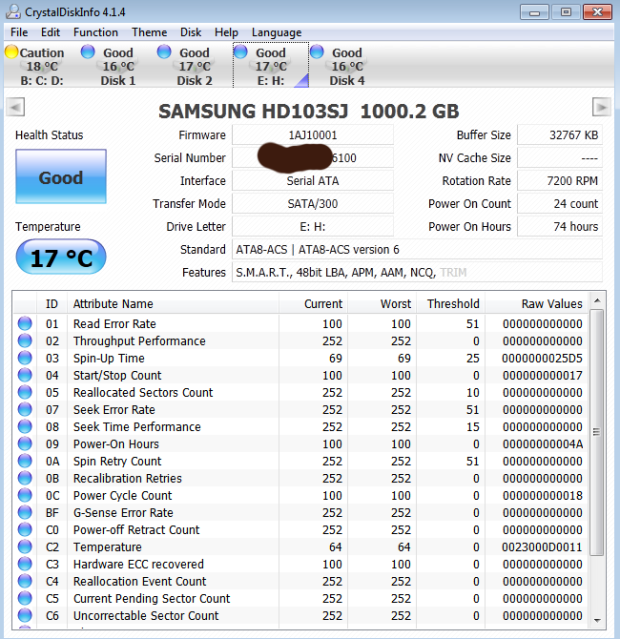 Edited by da tick 07 - 1/11/12 at 9:07am