This Classified is Closed
For Sale:
Water Items from Comp Tear Down - Aquacomputer, XSPC, ETC.
Will Ship To: US48

Moving my water items from complete computer sell, as most of it has sold and this is the more appropriate area in the classified.
THREAD
Well I am forced to sell, I just don't have time to finish my build a lot of the items are BNIB. I will post up pics too. All items have warranty left from manuf., nothing older than 6 months most a LOT newer.
heat = Sc4r3d 32-0-0 and 11 + on here, never 1 issue, I take pride in what I ship and how I pack, rest assured your package will arrive just as I detailed it and in plenty of packing.
Payment options - Paypal (verified only, I will only ship to address on file DON'T ASK to ship to another location) Cash, Check (will need to clear first before I ship) and of course Money order, again will need to clear before I ship. All prices include shipping to lower 48.
1x DOM ram block mint condition Acetal+Nickel $40 shipped w/box
SOLD
1 x Heatkiller v3.0 CPU block $40.00 shipped
SOLD
2 x EK Multioption 400 Advanced res BNIB $50/each shipped
SOLD
1 x XSPC RX480 RAD BNIB
$100 shipped
1 x XSPC RX480 RAD water tested $90 shipped
SOLD
1 x Aquacomputer Aquaero 5 PRO $175 shipped w/box +freebies worth $75+ for the aquacomputer
SOLD
1x MCP 655 w/out controller with EK top $90 shipped (top is BNIB pump has 3 hours on it)
SOLD
1 x MCP 655 w/controller and BP Mod Kit and Mod top $125 shipped (BNIB)
SOLD
LOT of BitsPower ALL ARE BLACK 1/4 x 7/16 (heat tubing and no clamps needed) nipples, 45's, 90's, etc. One price takes all I have more than $300 in this $150 shipped
SOLD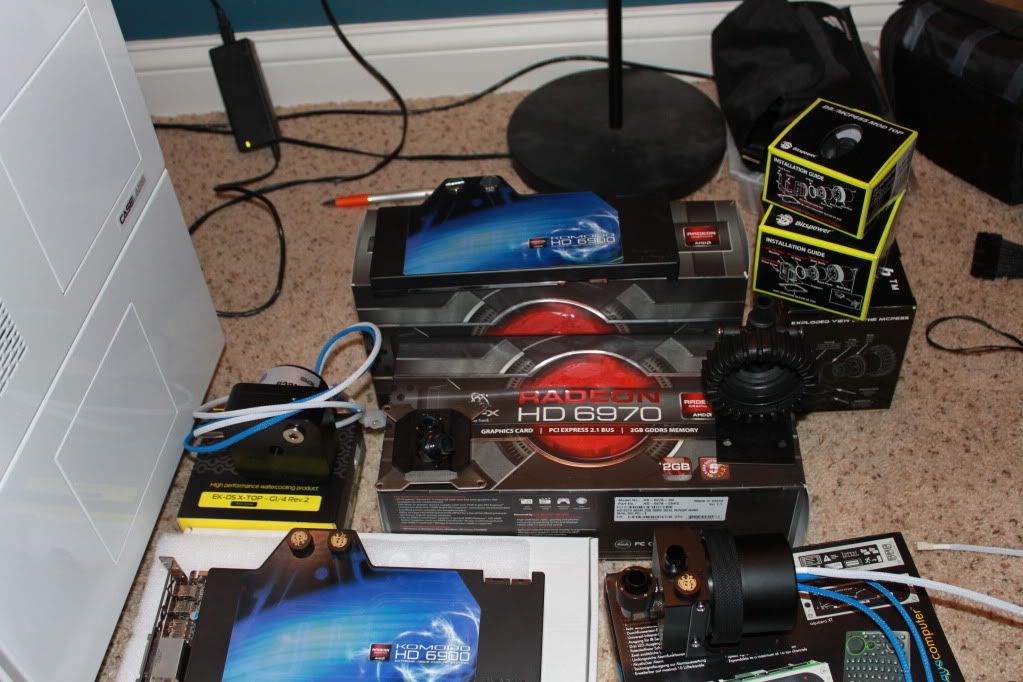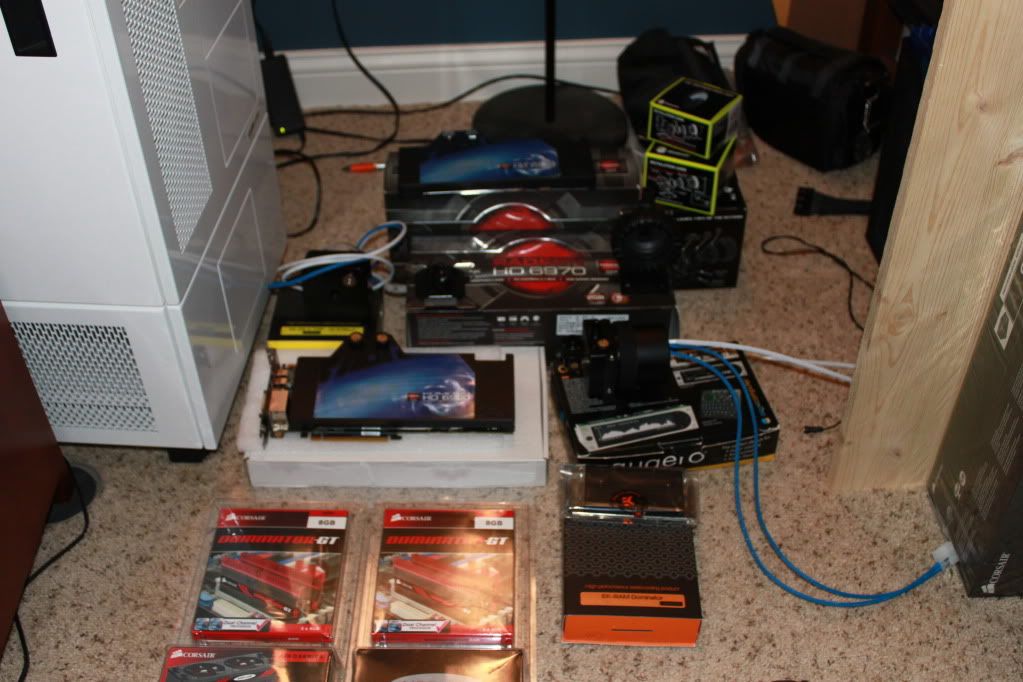 Edited by Sc4r3d - 2/1/12 at 4:49pm