Quote:
Originally Posted by
Abandoned
Quote:
Originally Posted by
funfordcobra
I just finished my build. I7 4770k, h100i water cooler.
Gigabyte z87 overclock board, 16 GB 2133 corsair ram.
Three way sli with asus gtx770 direct cu ii,
Ax1200 psu, 3 asus 144hz 1ms 24" screens.
It's scored top 50 in sli 3 way in 3dmark extreme. It's a real joy to play.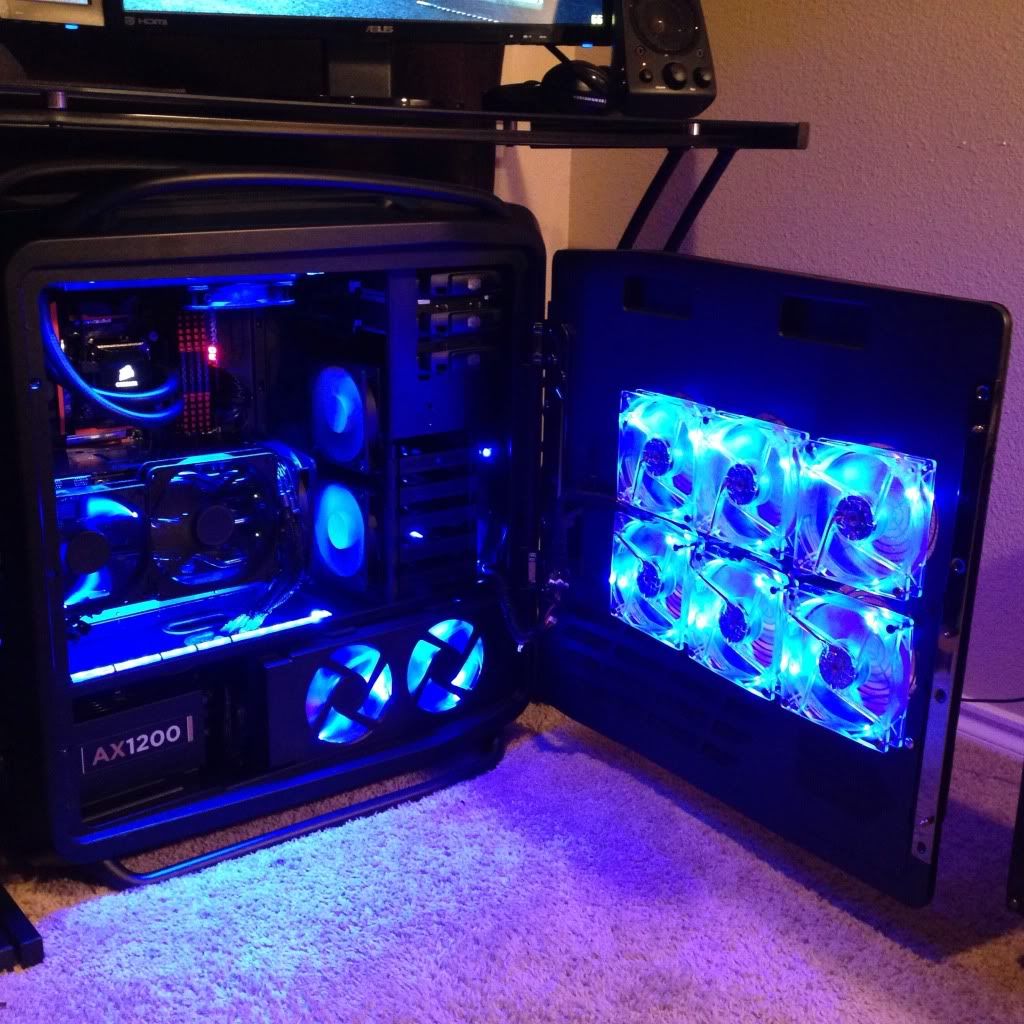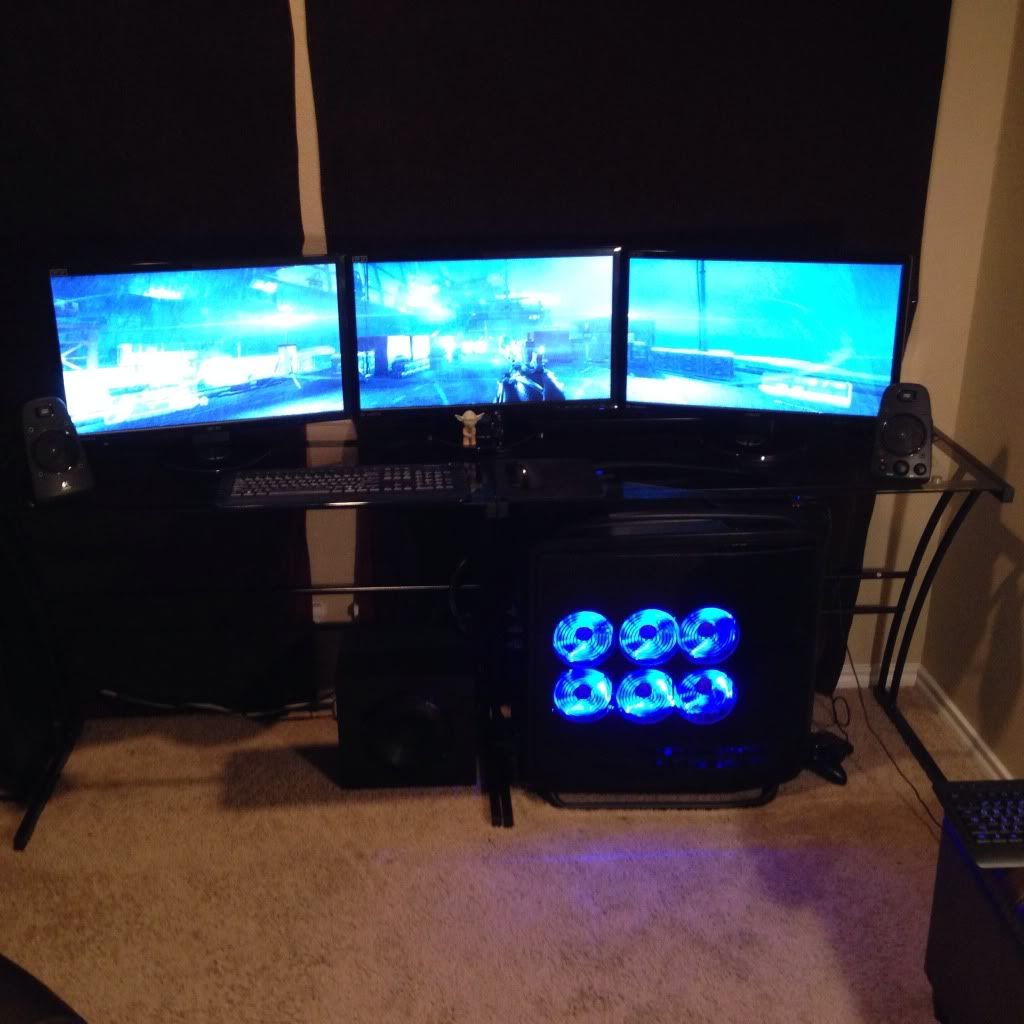 http://www.3dmark.com/3dm11/7327247
3d mark scores.
Really nice scores there man, but don't you want some case with your fans?
I clipped ya there abandoned
Nice rig
http://www.3dmark.com/3dm11/7109226
hehe
http://imageshack.us/a/img717/2742/bf3quad.jpg
Edited by Red1776 - 10/21/13 at 3:14pm
CPU
Motherboard
Graphics
RAM
AMD FX-8350 @ 5.2GHz
Gigabyte GA-990-FXA-UD7
4 x MSI R 290X 4GB Gaming
16GB Corsair Dominator Platinum 2133
Hard Drive
Optical Drive
Cooling
OS
4 x Seagate 1 TB 7200
2 x Asus Optiarc
Koolance 370 CPU WB/ AlphaCool Water cooling: ...
Windows 7 Professional
Monitor
Keyboard
Power
Case
1x3+1 Eyefiniy 5760x1080
Gigabyte 8100K V.2
1-AX1200w + 2x FSP x500w
Coolermaster Cosmos II Full Tower
View all
hide details
CPU
Motherboard
Graphics
RAM
AMD FX-8350 @ 5.2GHz
Gigabyte GA-990-FXA-UD7
4 x MSI R 290X 4GB Gaming
16GB Corsair Dominator Platinum 2133
Hard Drive
Optical Drive
Cooling
OS
4 x Seagate 1 TB 7200
2 x Asus Optiarc
Koolance 370 CPU WB/ AlphaCool Water cooling: ...
Windows 7 Professional
Monitor
Keyboard
Power
Case
1x3+1 Eyefiniy 5760x1080
Gigabyte 8100K V.2
1-AX1200w + 2x FSP x500w
Coolermaster Cosmos II Full Tower
View all
hide details