Quote:
Originally Posted by
Squallalaha
I have seen this same issue (thanks to fenicks for sending me here).
I had a new loop setup with red and blue 7/16 x 5/8 Primochill from microcenter.
The blue has this issue after 3 weeks, the red, seems fine though. you can see in this pic where I have the CPU loop water, and then the fill port, the loop is no longer opaque as the fill port tube is.
Also the Second loop is new tubing in the pic. So the pump in the top right, for the GPU loop, has new in/out blue tube. The bottom right is the res/fill port for the CPU loop that ran for ~3 weeks.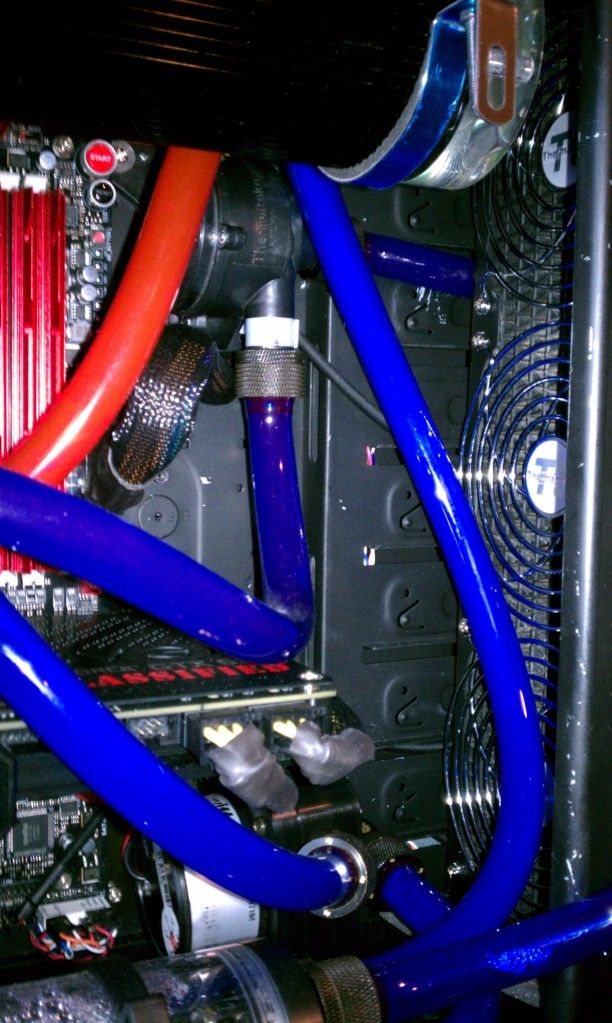 What proves this further, as a problem with primochill. is in the second pic here, the blue tube after the CPU to the MB, there is actually a piece of 3/8 x 5/8 DangerDen tubing (the barb on the MB is only 3/8), and when I looked at it, it showed NO signs of any film whatsoever.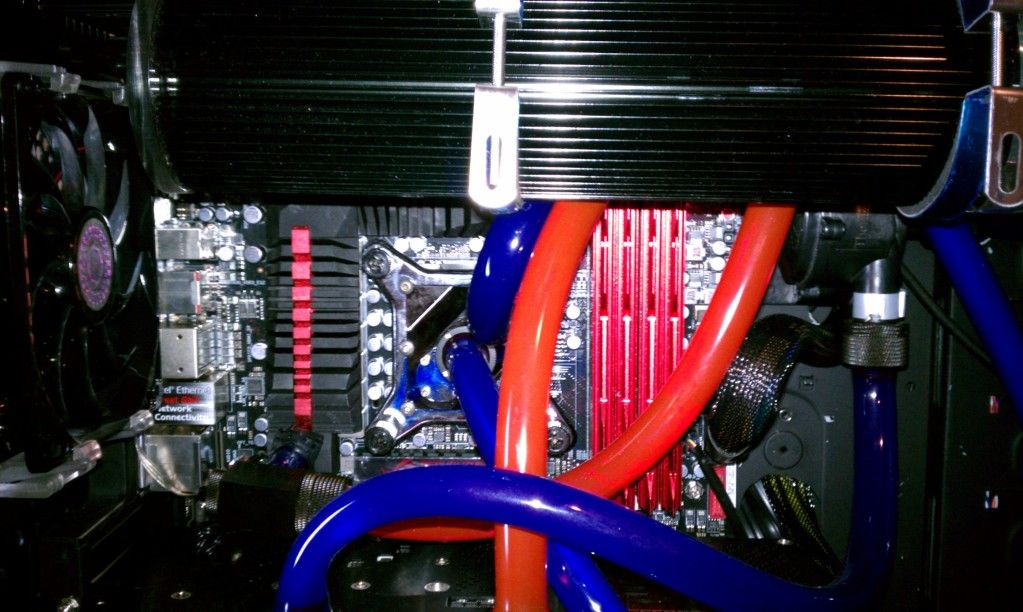 Anyways, think I would be able to take this back to Microcenter as a defective product? Show them the DD tube and the PC next to each other?
Thanks
wow, do you have a Tt Armor case? same as I do I think, and also painted black
I have a reservoir in spot where you mounted the pump though
pretty interesting how you mounted a radiator at the top! I keep my second one externally mounted (on Swiftech Radbox) though, also made cutouts in MB tray for better cable management.