Hi,
I unlocked the shaders successfully.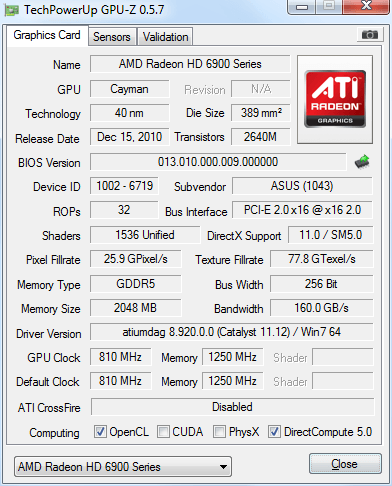 I used the method where you modify your own BIOS (
Link
), I guess thats why my Pixel Fillrate and Texture Fillrate is different to the guys who used a HD6970 BIOS to unlock. I was scared about the affects to the VRAM.
I will overclock later this day, but I think I'm not going to post the results here, I will post them in the official HD69xx or official DCII thread.
Thanks for your help guys!
Edited by GroundZero300 - 1/15/12 at 5:50am