This Classified is Closed
For Sale:
Tribal Overkill Reservoir, San Ace + HW Labs Black Ice Extreme 120mm + 25mm Shroud - Others
Will Ship To: US48

Deals on multiple items. Shipping on most items will be 3-8 depending on weight, size, etc unless stated. If you want pics of anything that isn't pictured or any additional info for an item just PM me.
All of the used water cooling parts ran with distilled water and PT-PHN. Payment is via Paypal. Shipped prices are for the US48.
Tribal Overkill Reservoir
Never been used. These reservoirs are a very high quality product. This is only the 2nd time I've taken the paper off of this reservoir and they are always in their bubble wrap cocoon. Bought these for an epic mod I planned but had to scrap the project.
4x G1/4 threaded holes on each end of res.
1 left
45 Shipped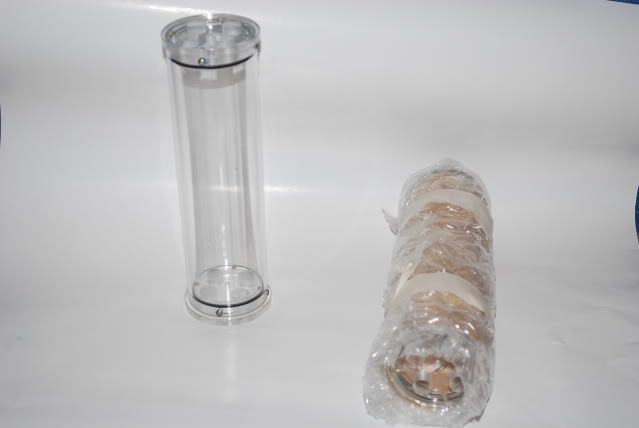 Black Ice Extreme 120 + San Ace + Shroud Combo
Comes with radiator, acrylic shim and gasket, 120x25mm gutted fan shroud, San Ace 109R1212M1021 (3 pin connector), black fan grill. Radiator is made by HW Labs and is in excellent condition, no bent fins, 38mm thick.
45 Shipped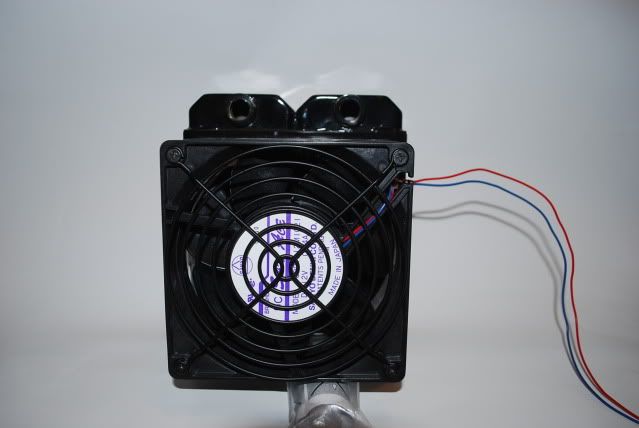 Black IandH 9800GTX+ ramsinks
Silver IandH 8800GT ramsinks
Great for watercooling
$8 each shipped
Scythe Himuro Fanless 3.5'' Hard Disk Case
Black. Heavy metal heatsink for 3.5'' hard disks. Fits in a 5.25 bay. Makes HDDs much quieter.
$5 + shipping
New Evercool Aluminum Frame 120mm Case Fan
Evercool Aluminum fan AL12025. Looks good
$2 + shipping
Xigmatek XLF-F8253 Fans - 80mm Black frame with orange blades, white LED
2x available
$5 for the pair + shipping
Edited by LiquidForce - 5/31/12 at 7:56am
CPU
Motherboard
Graphics
RAM
Atom D330 @ 2.1Ghz
Asus AT3IONT-I
Nvidia 9400 IGP
2x2GB G.Skill RipjawsX
Hard Drive
Optical Drive
OS
Monitor
WD 2.5'' 250GB + Samsung 500GB
Lite-on DVD-RW
Windows 7
Samsung 226BW
Power
Case
90W Brick
Stealth Cardboard Box
View all
hide details
CPU
Motherboard
Graphics
RAM
Atom D330 @ 2.1Ghz
Asus AT3IONT-I
Nvidia 9400 IGP
2x2GB G.Skill RipjawsX
Hard Drive
Optical Drive
OS
Monitor
WD 2.5'' 250GB + Samsung 500GB
Lite-on DVD-RW
Windows 7
Samsung 226BW
Power
Case
90W Brick
Stealth Cardboard Box
View all
hide details