Argh, lol this is really a silly problem. Well I'm hoping to give my old computer (in signature) a bit of an upgrade before I seriously start saving for Conroe + PCIEx16 and DDR2. It will be a complete computer and this old one will still be around to play on. I might even use a KVM, who knows?
Now for the dilemma
: I've already decided not to go 7800 and that a 7600 would be plenty good. But I'm looking through Newegg.com and I spot two likely contenders.
I picked this based on the fact that it had 512MB and was all cool and black. No but seriously all the 7600's are about the same. I read the reviews and there isn't anything suprising there. I've been reading up on XFX and it seems their cards are a bit more pricey for a reason and I almost purchased it this morning... then I saw:
Now of course there are a number of things I could have gone by including but not limited to:
Price
Clock Speed
Form Factor
Accessories
Compatibility
But I picked this based on this: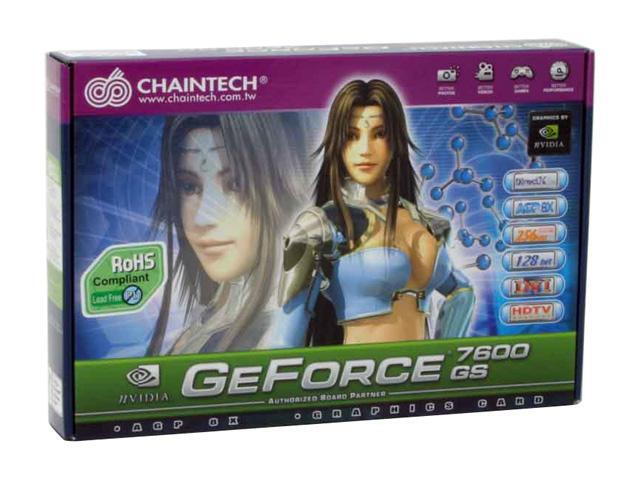 Yup, thats right. Hot girl on box. All the other ATI/Nvidia/Voodoo boxes I've ever had all had weird crappy stuff on them. This is the first box I really like. I will probably have it framed. The bad thing is there are no reviews of the CHAINTECH card and I've never really heard of them. Are they any good or would I just be wasting my time?
Hot girl on box or more expensive card with 512MB?