Ok, so first off, this computer build has been hellish. The first mobo I installed did not work, was either doa, or was killed by the PSU. I returned it, and bought another mobo, 1 gig of ram, and a 300 GB Maxtor HDD Sata (currently I only had a spare pata). So, I installed everything, could get into the bios afew times, but they bios never detected the HDD. Thinking I had installed it wrong I opened up the case and looked inside doublechecking all the connections. Everything looks good, OK!
So, being the semi-intelligent person I am I decide I should try to HEAR the HDD spin up, so I put my ear right next to the HDD and turn on the power. I hear a crackle, and turn just in time to see a flame shooting downward from the HDD. I immediatly pull the plug from the PSU and after afew "HOLY****OMG***BBQSWTHOMG" I take the HDD out and this is what I see.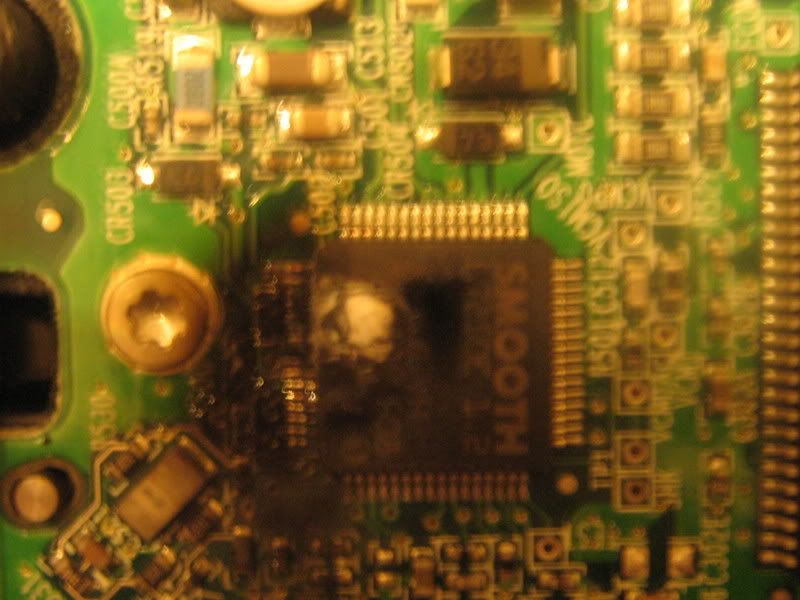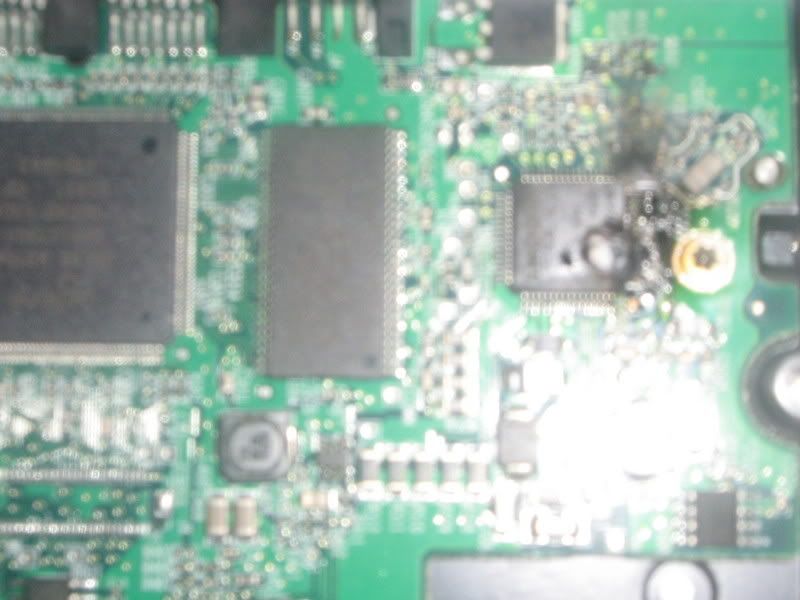 Click the link below for a very similar incident... I hope maxtor sees this...
http://www.dragonsteelmods.com/index...d=351&Itemid=1