This is a Lian li PC-k57W I'm modding. The plan was to add two 140mm fans on top. One as an intake and one as a blowhole. The overall goal was to better cool the case and make it a bit quieter. Also I figured since I was already taking everything out to cut it I mind as well paint it black on the inside and back.
Before: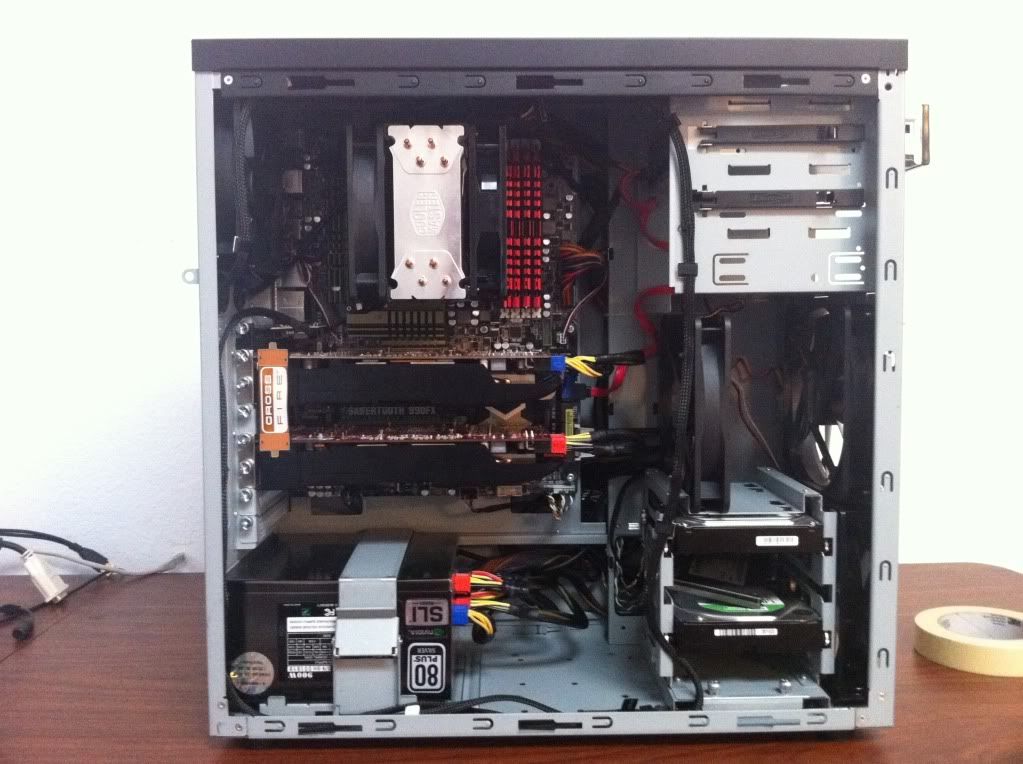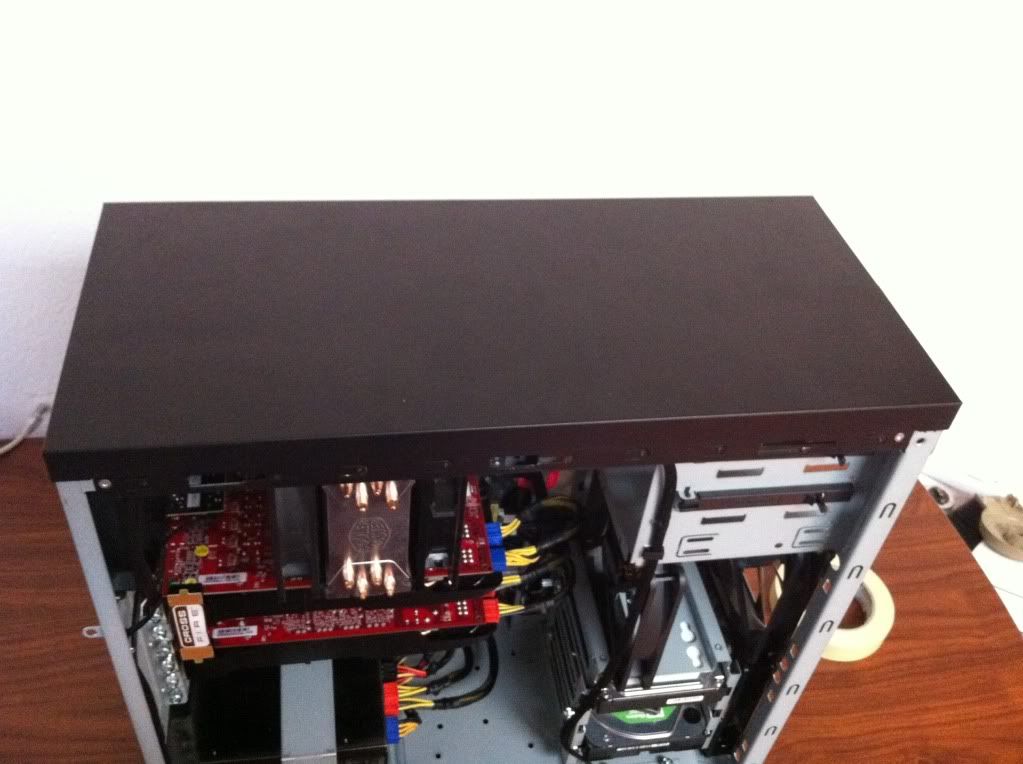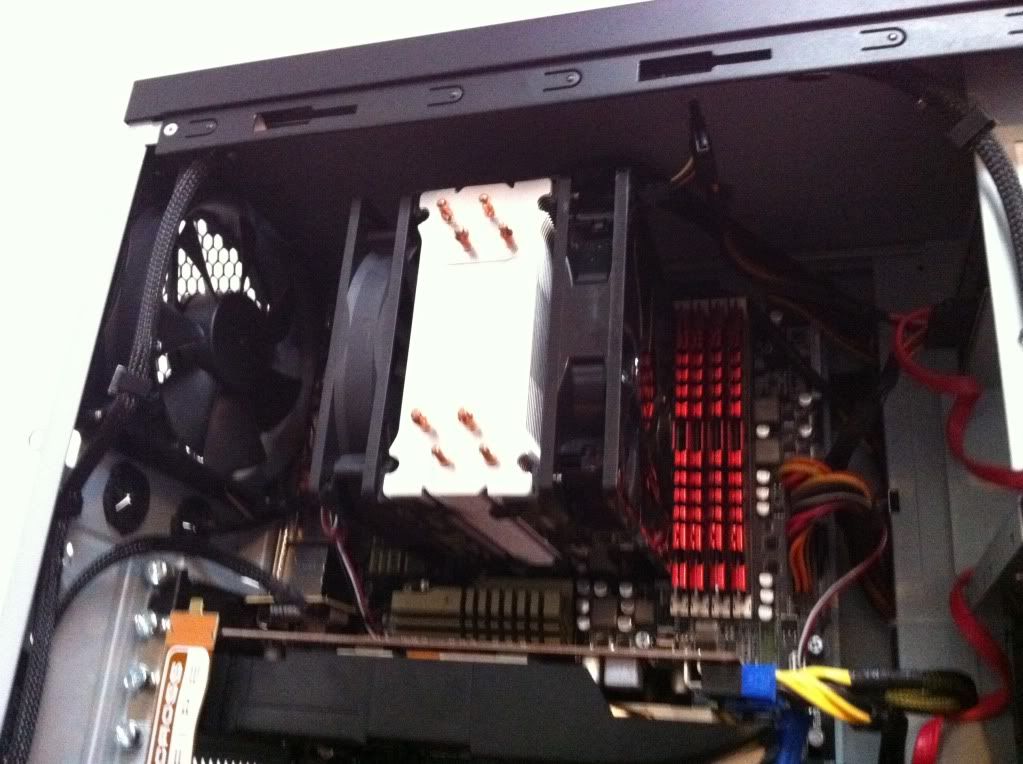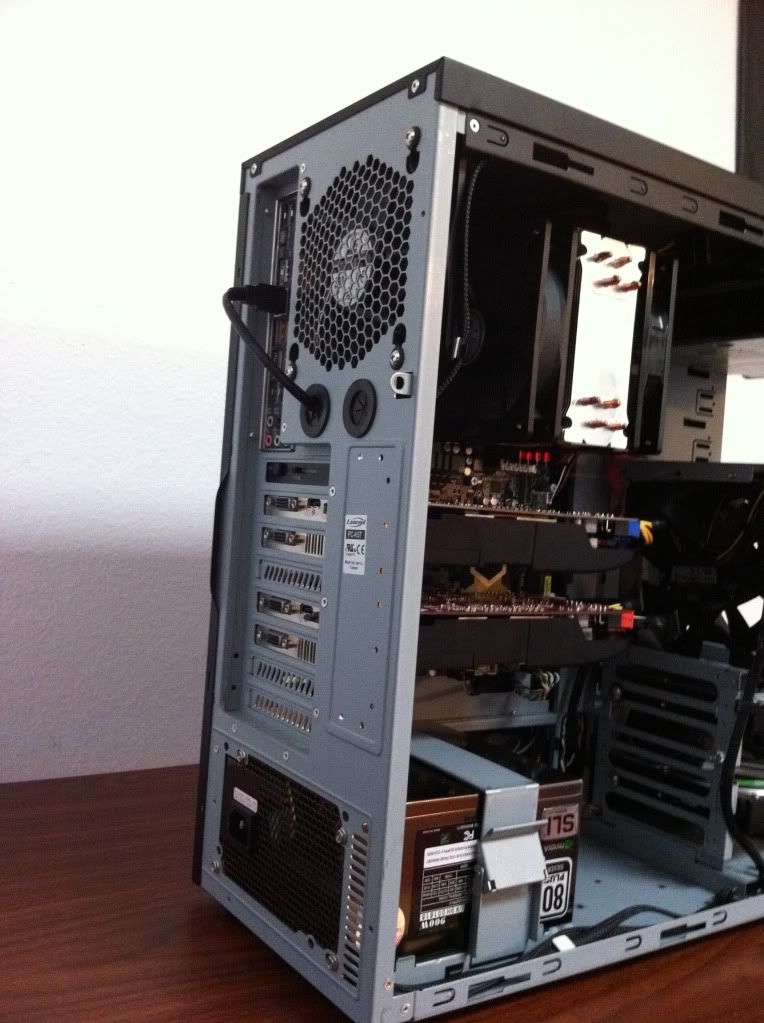 After cutting and paint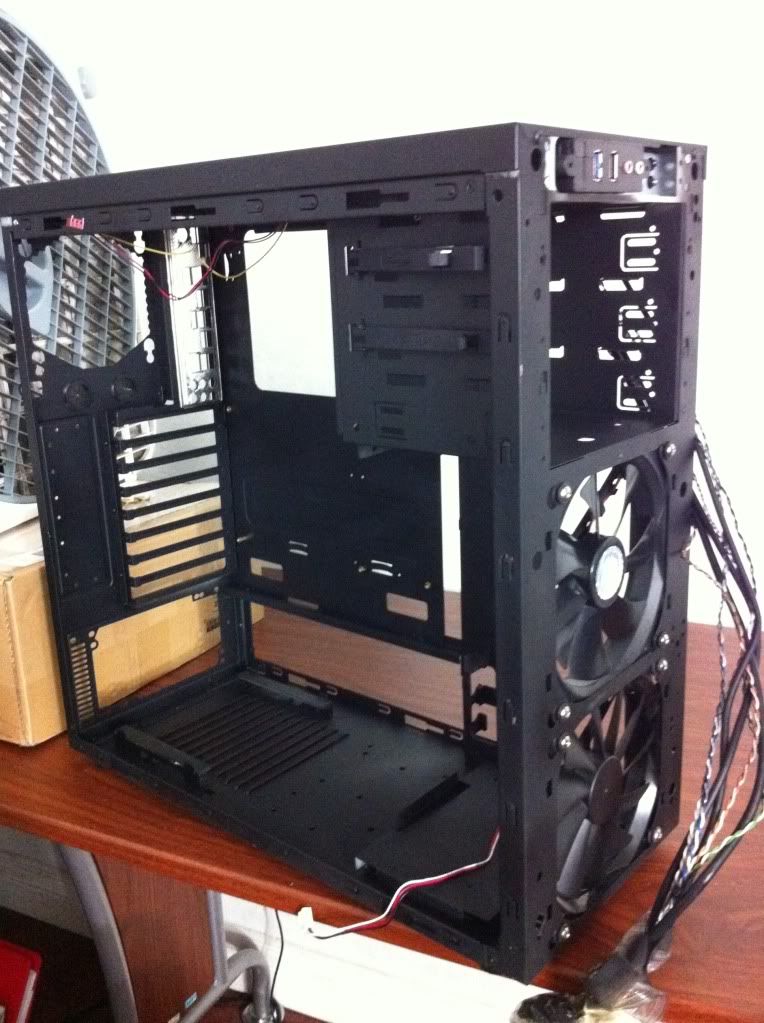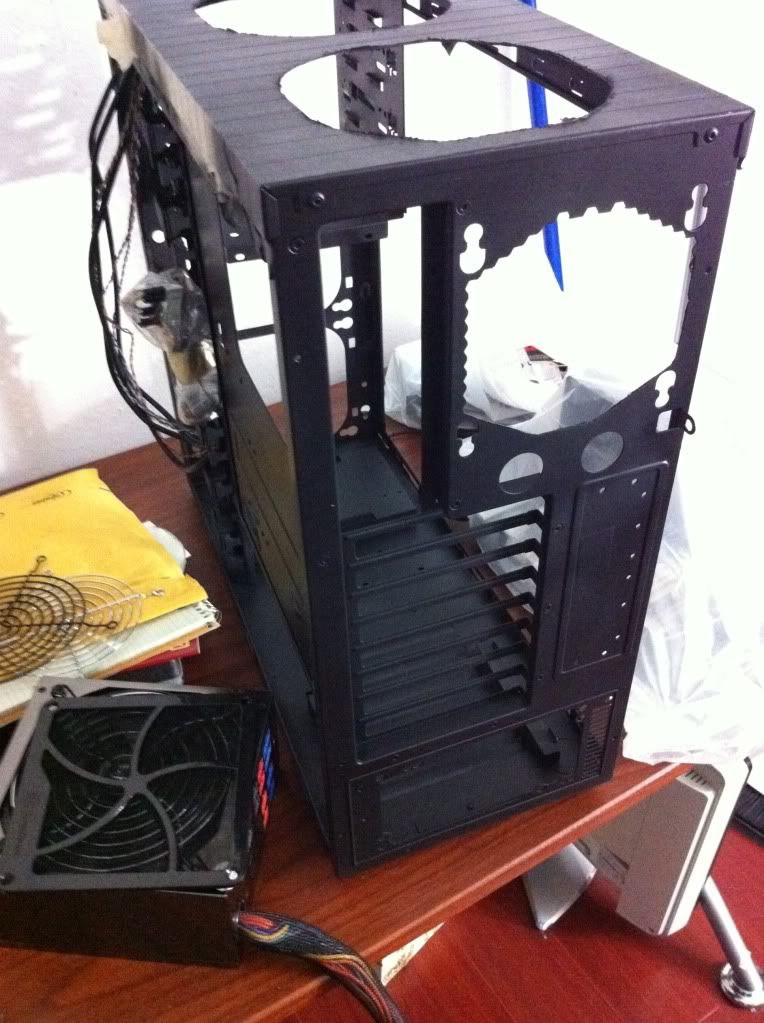 Everything was very very close but I was able to get the fans to fit in.
This gives you an idea of how close the fitment was, this is the fan blade above the CPU power clip
Here it is now. I still have to paint the HDD bays and the clip on the PSU clamp.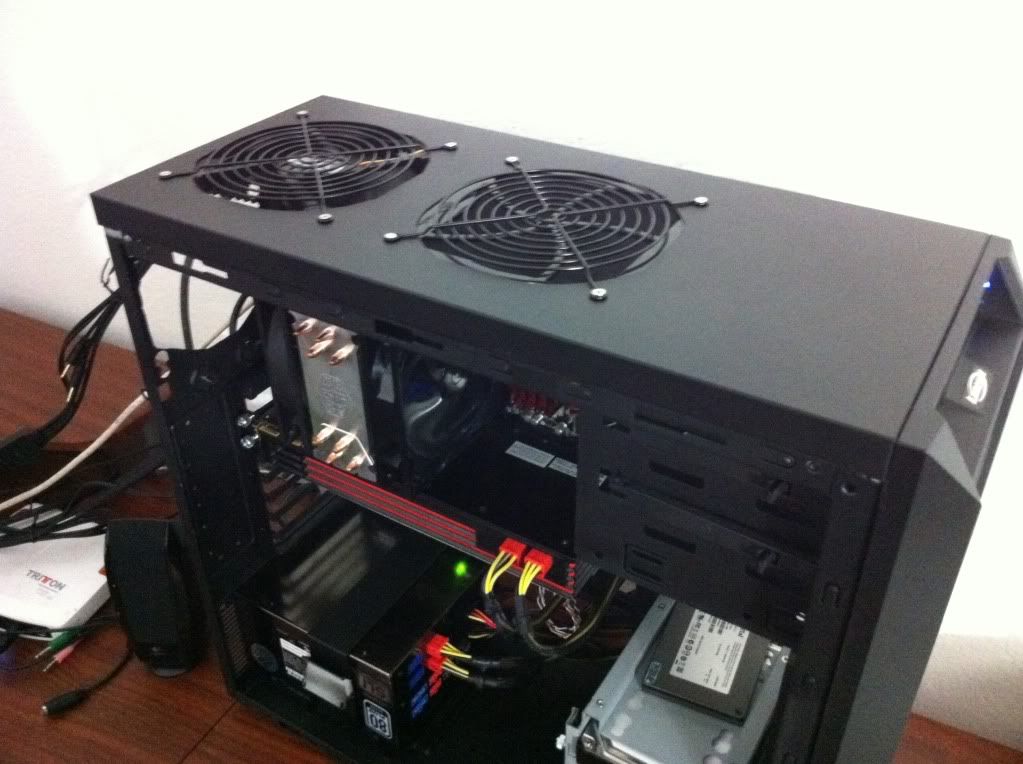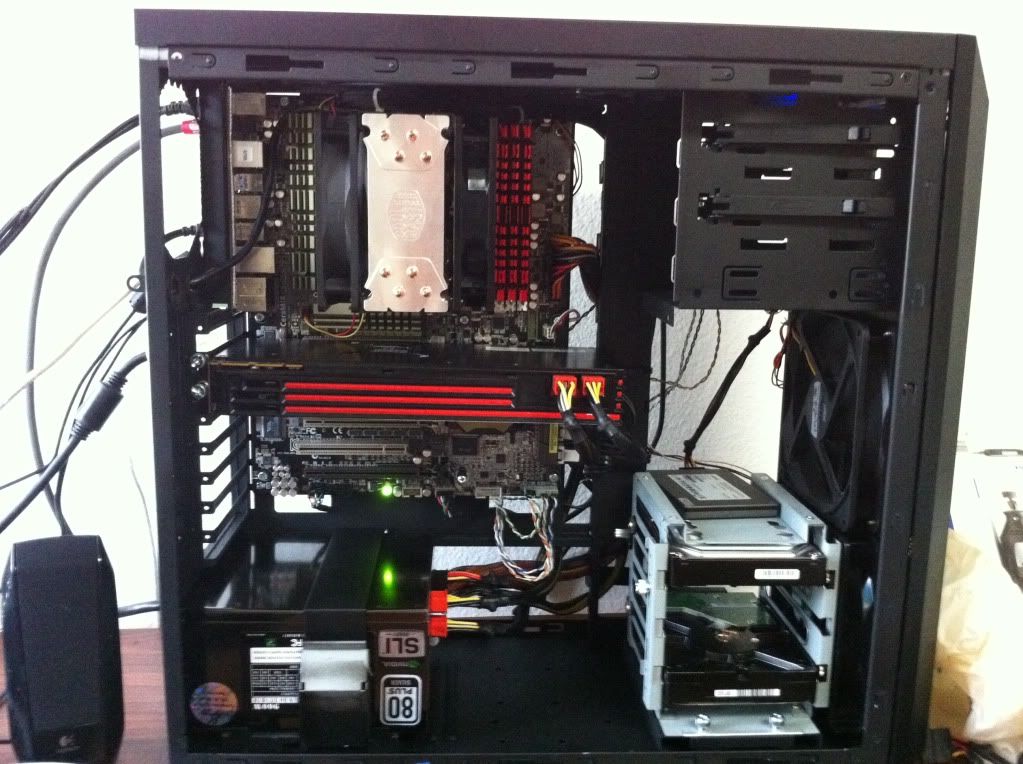 Edited by ocmi_teddy - 1/24/12 at 9:48pm
CPU
Motherboard
Graphics
RAM
FX-6100 4.72Ghz @ 1.428V
990FX Sabertooth
2 X 6950 Unlocked Crossfired OC'd 925/1375
Ripjaws X (4x4GB) 16GB @ 1739 MHz
Hard Drive
Hard Drive
Power
Case
Crutial M4 64GB
2 x 1TB HDDs
Rocketfish 900watt
Lian Li PC-K57W
Audio
Audio
Creative Titanium HD
Ultrasone Pro 550
View all
hide details
CPU
Motherboard
Graphics
RAM
FX-6100 4.72Ghz @ 1.428V
990FX Sabertooth
2 X 6950 Unlocked Crossfired OC'd 925/1375
Ripjaws X (4x4GB) 16GB @ 1739 MHz
Hard Drive
Hard Drive
Power
Case
Crutial M4 64GB
2 x 1TB HDDs
Rocketfish 900watt
Lian Li PC-K57W
Audio
Audio
Creative Titanium HD
Ultrasone Pro 550
View all
hide details