I've got the following components on hand, and wanted to be sure that I've got my loop figured correctly. I haven't water cooled before, so I wanted to make sure that I'm getting the best results with what I do have.
XSPC RX360 Radiator
Black Ice Stealth 120 Rad
EK ResX2 Resevoir
MCP655 variable speed pump
EK Supreme HF cpu block
Bitspower fittings
1/2 x 3/4 tube
I've drawn a basic diagram of the case with the location and flow. Does this look like I've got it right, or should I change anything? I'm trying to keep the inside as clean as possible, but if I've got something wrong, I would appreciate any feedback.
I'm coolong an I-7 3960X Estreme on an Asus Rampage IV motherboard, and a single EVGA 3GB GTX 580 hydrocopper.
Basically, I've got the flow as Res->Pump->360->CPU->120->gpu->Res
I would appreciate any help you guys have at all. Thanks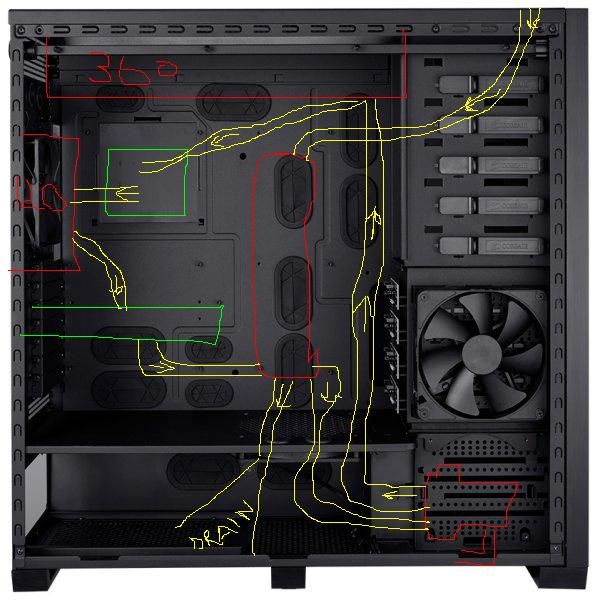 Edited by okiecooler - 1/25/12 at 7:52pm