Looking for a low profile cpu cooler for a media pc.
I've been using Corsair water kits for awhile and lost track of current air cooling offerings.
It will be going on an Asus Micro-ATX board (the Z68 Gene-Z) with a 2500k. It will be going into an NZXT Vulcan case. I don't plan much in the way of overclocking as it is a media pc, 4.0 - 4.2 would be all I need.
Below are pics of my old Vulcan. I can't go with the Corsair H50 (which I had) as I will need room for 5 hard drives...
Also, I plan to have a 200mm fan in the door which will necessitate a low profile cooler. NZXT indicates clearance for up to a 170mm height cooler but I do not know if this is inclusive of using a door fan.
Any suggestions?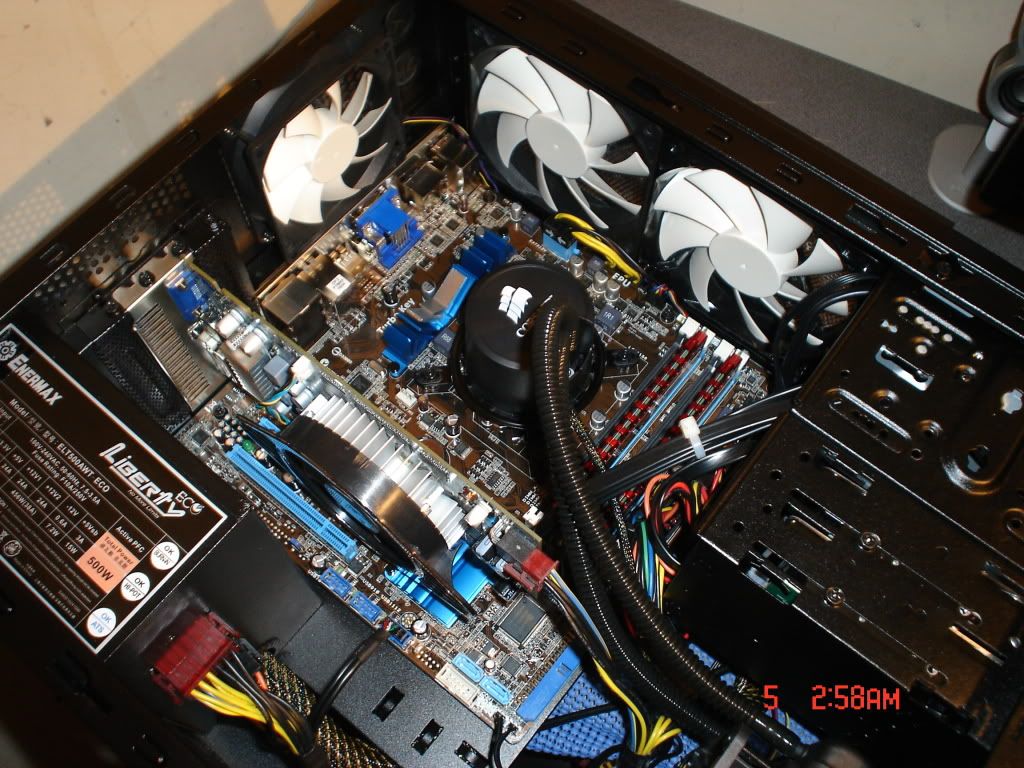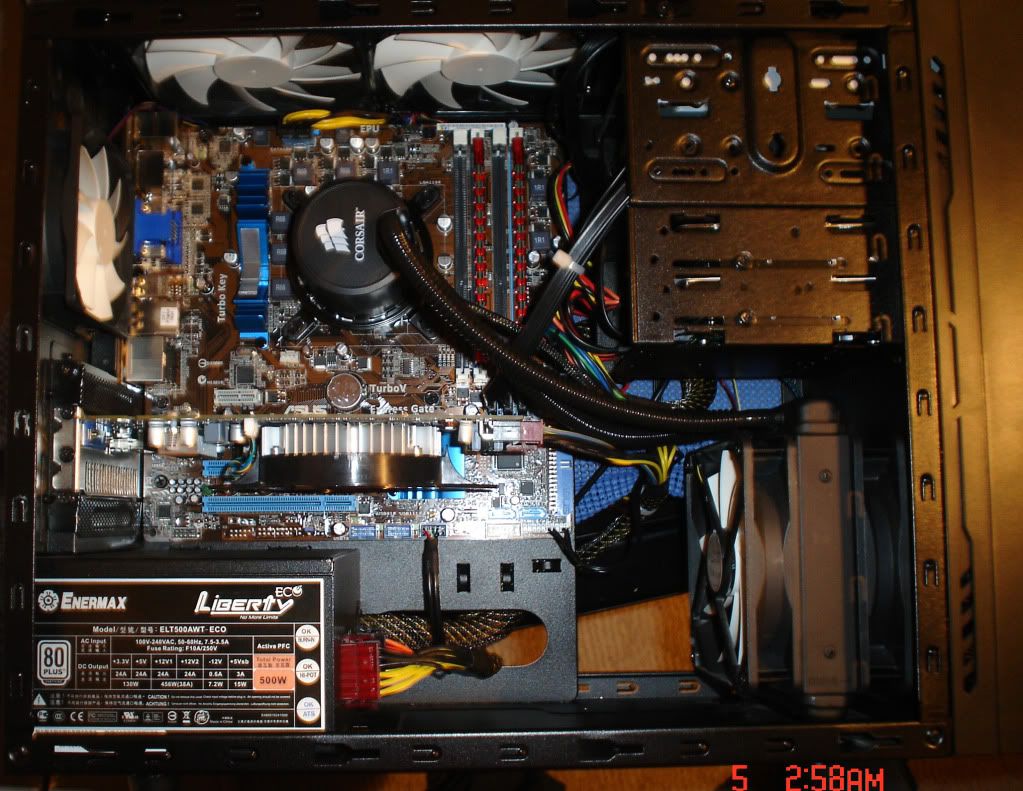 Edited by Robilar - 1/26/12 at 9:11am