This Classified is Closed
For Sale:
Coolermaster Storm Scout w/NZXT Sentry 2
Will Ship To: Anywhere

Selling my
Coolermaster Storm Scout
case (going to a MATX setup).
I have the original box and all accessories.
Includes
NZXT Sentry 2
Fan Controller (5 channel), digital touch screen.
Also includes
Lian Li
drive bay rack (converts 3 - 5.25" bays into 3 internal 3.5" hard drive bays). It also has a mount for a 120mm fan.
Fans that come with the case:
2-
Xigmatek
120mm red LED fans
1-
Xigmatek
140mm red LED fan
1-
Enermax
Apollish Twister red LED fan
1 -Coolermaster 120mm fan (non-LED)
The only modification I made to the case was to remove the sniper plastic behind in front of the 140mm front fan mount (blocked air intake).
Selling for $90 CAD + Shipping. I am local in the Greater Toronto area and may be willing to meet to save on shipping.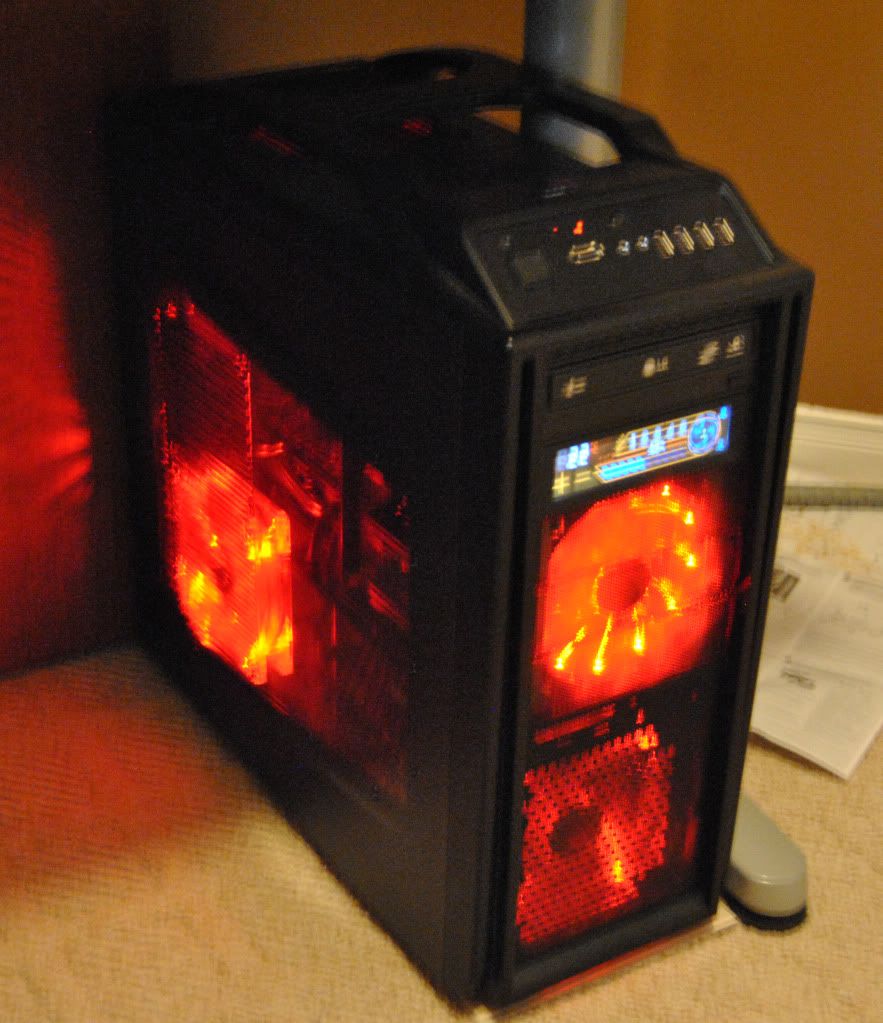 Edited by Robilar - 1/29/12 at 4:54pm