A while back I picked up a second 5850, but up until now I haven't had time to put the second card on water. In addition to adding a second block I decided to reroute my water loop. This is what I was starting with: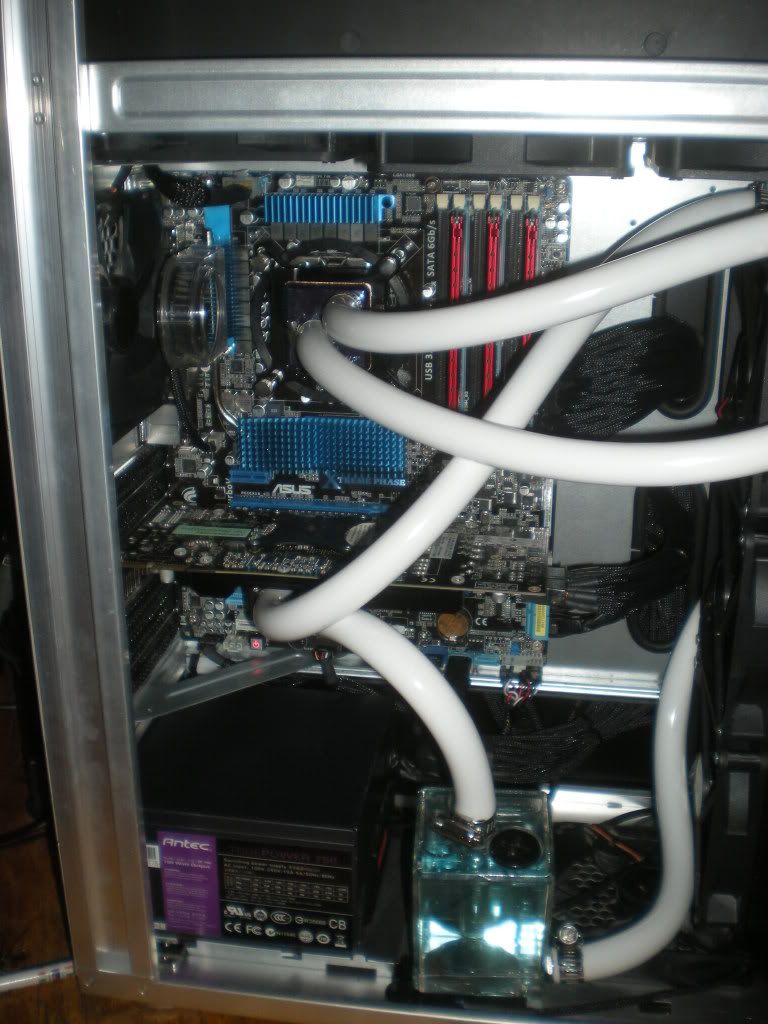 So far I have broken down the old loop and flushed the radiators out with boiling distilled water. On the video cards I'm using two MCW60s in conjunction with universal heat sinks. Earlier I had attempted to use the stock heat plate, as well as Swiftech vrm heat sinks, but neither methods prevented the vrms from overheating. On my single card I have had great results using the universal heat sinks. The MCW60s are connected in parallel using Swiftech's SLI/Crossfire Bridge. Here is what I have so far:
I'm using an Enzotech Sapphire CPU block on my i7 930.
Edited by lilmanmgf - 1/28/12 at 10:57am
CPU
Motherboard
Graphics
RAM
i7 930 @ 4ghz
ASUS P6X58D-E
Crossfire XFX 5850s @ 950/1200
G.Skill 3x2GB 1600
Hard Drive
OS
Monitor
Power
Adata Sandforce 64gb
Windows 7 64-bit
Samsung P2450
New TP-750
Case
Mouse
ATCS 840
R.A.T. 7
View all
hide details
CPU
Motherboard
Graphics
RAM
i7 930 @ 4ghz
ASUS P6X58D-E
Crossfire XFX 5850s @ 950/1200
G.Skill 3x2GB 1600
Hard Drive
OS
Monitor
Power
Adata Sandforce 64gb
Windows 7 64-bit
Samsung P2450
New TP-750
Case
Mouse
ATCS 840
R.A.T. 7
View all
hide details