Talked to phaedrus. the OCZ PSU was too complicated to make attempting to fix it worthwhile.
Ended up going with a new Seasonic S12II 520W 80+bronze unit.
got it and my replacement motherboard yesterday.
The motherboard is definitely a refurbished board, proof: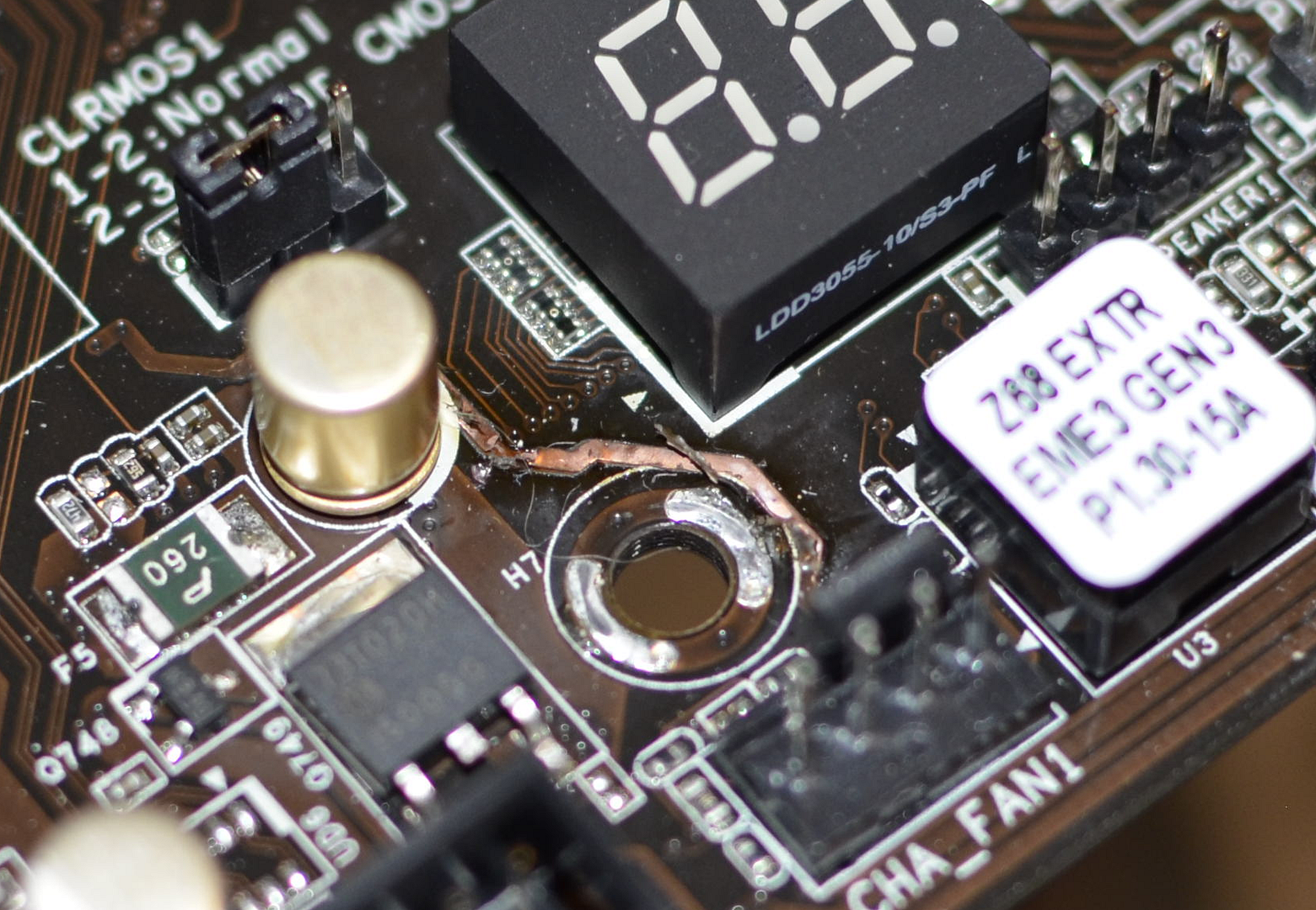 luckily that lead appears to be for the fan header.
the system is up and running, folding again at 4.9GHz