This Classified is Closed
For Sale:
[SOLD] MSI R6970 LIGHTNING Twin Frozr III
Will Ship To: US50, CA

Up for sale I have my MSI R6970 Lightning TFIII video card.
Factory overclocked to 940MHz.
This particular 6970 is an amazing performer. Stable overclocks at 970/1375 on stock voltage. Its folding right now @ 1015/1375 @ 1299mV. Only hitting 70c on a very quiet 45% fan setting at that high overclock.
Im only selling cuz I want to water cool and no one makes a block for this monster.
MSI uses serial #s for their RMA claims process. No registration needed. Still has 2 years left on it.
Sale is for the card and a DVI cable only.
Why spend over $450 for a 7950 that only barely out performs a stock reference 6970 (at 880MHz).
Price is $300 shipped via USPS Priority insured to the US. International will need to get a quote from me and pay the difference over $11.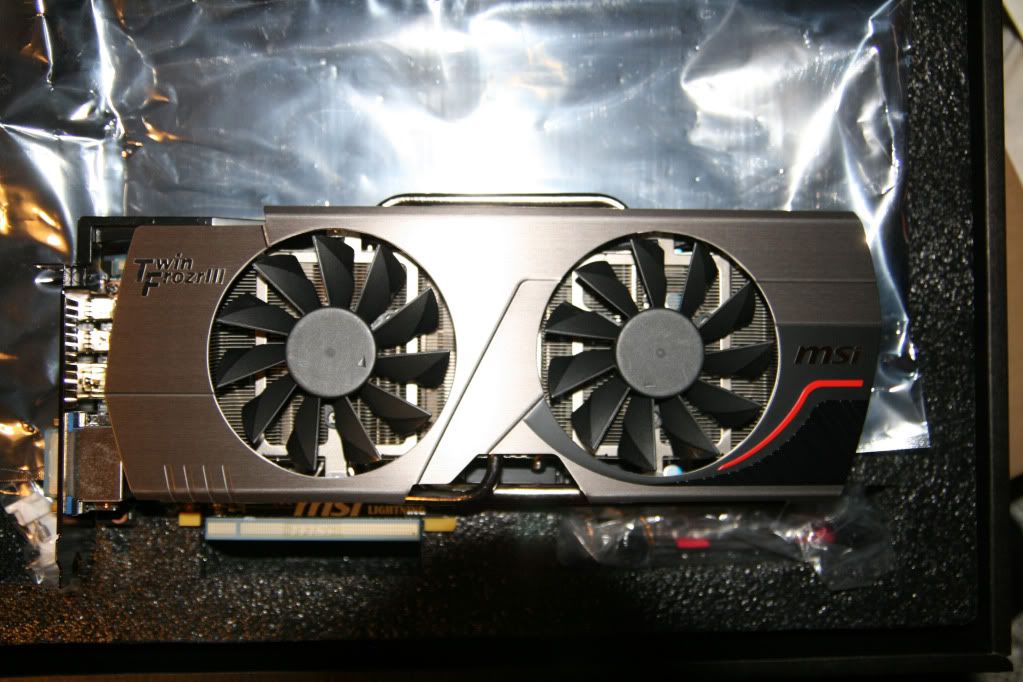 Edited by no_safe_HAVEN - 2/2/12 at 7:45am