Hi fellas I'm working with Radeon pro for the first time, I would like to require your help with the script tap.
It seems the Script section allows you to execute a profile with in CCC.
I would like to disable crossfire for GTAIV To do this i will need to execute the profile i have made.
I'm not quite sure how to write the script.
Here is a look of it.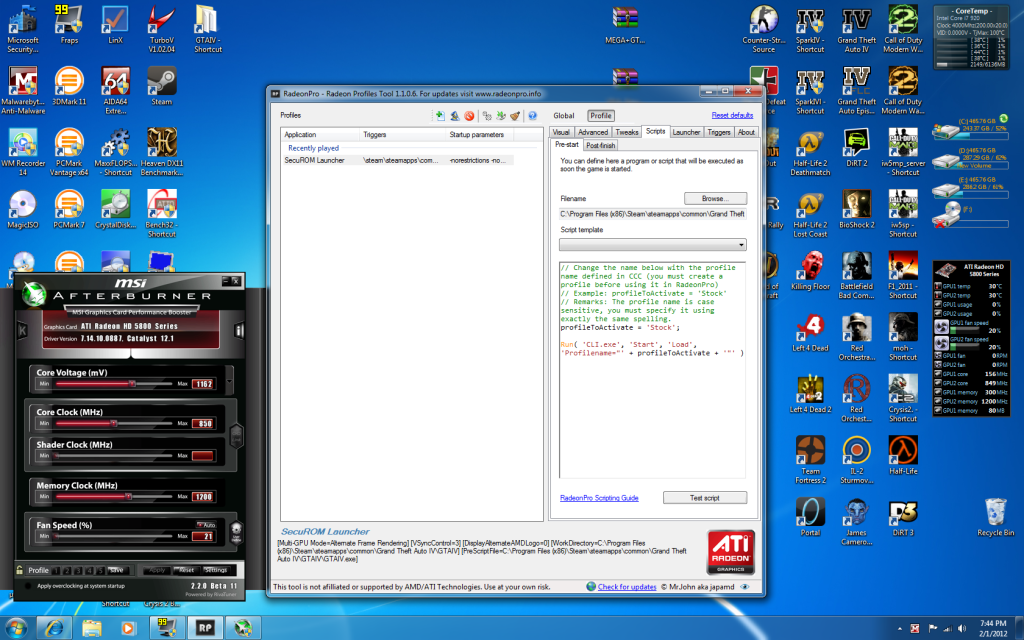 Like I said i'm a first time user of this program and the instructions are not clear. where to add the profile name.
Thanks in advance.