Warning: Spoiler!
(Click to show)
Quote:
Originally Posted by
jeffblute
Well I started the next step of my Switch.
I should rename it Plasma considering I have / am buying most parts with money from donating.
Anywho, the new goodies I ordered::
XSPC RX240 rad
Yate Loon (D12SM-12) x2
EK Radeon HD 6870 Blocks x2 (yay for non-reference 6950's)
Monsoon Free Center Compression Fitting - 1/2"ID x 3/4"OD - Modders 6 Pack Chrome (Need MOAR
PrimoChill PrimoFlex PRO LRT Tubing 1/2"ID 3/4"OD White
Also got this started.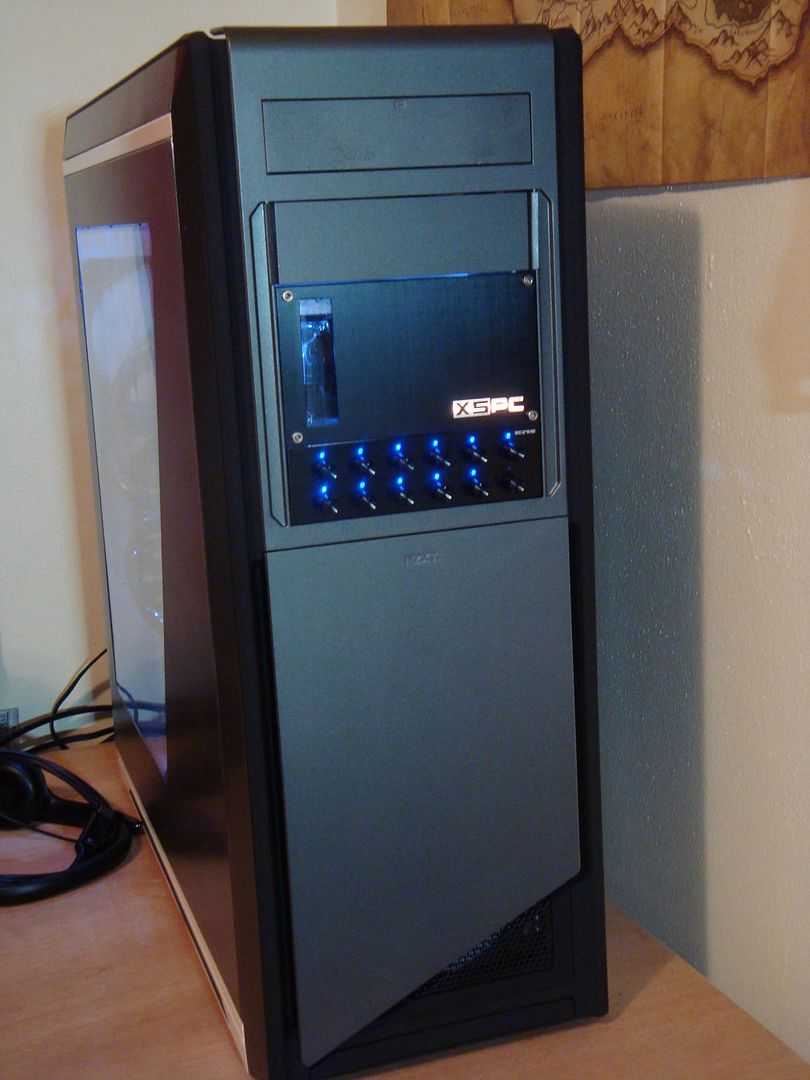 (sorry about the bad quality
)
It's more or less Graphite / Gun metal Gray, I think where you see the white right now it will be that gray.
Not sure if I should do the inside black Or leave it white for accent. Thoughts?
I plan on doing this when I get the rest of my gear. Or some time after....
(Edited / reworded parts of my list)
I like the color, it looks good like a factory color option. I would go ahead and paint the rest of the outside to match, at the bottom and the area above the side panel. But leave the inside all white like it is, the contrast looks awesome like that