Sorry for the terrible pic quality, old junk camera : (
But I got everything up and running today, still got a few ideas but my wallet needs a rest, haha.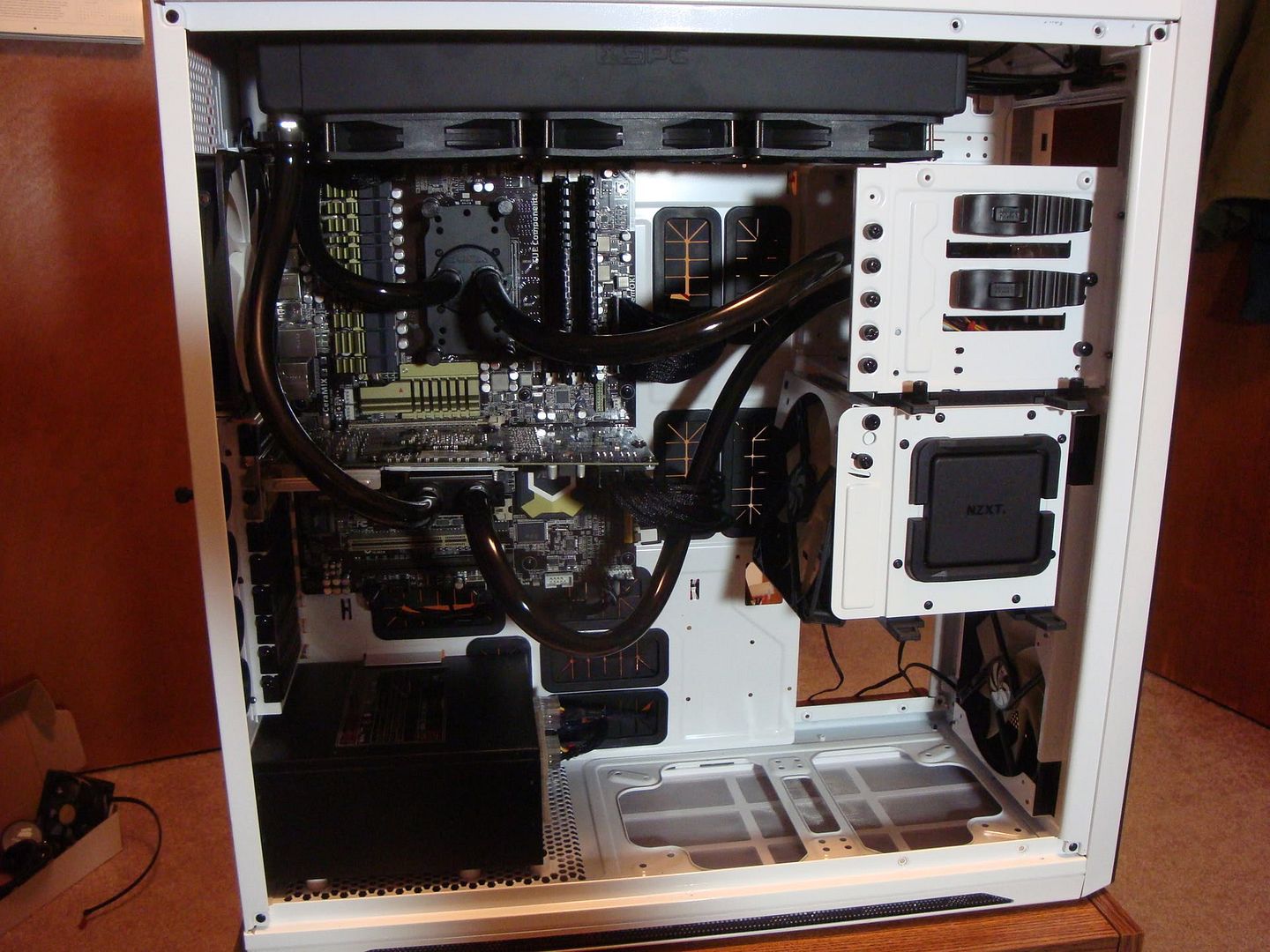 While doing wire management.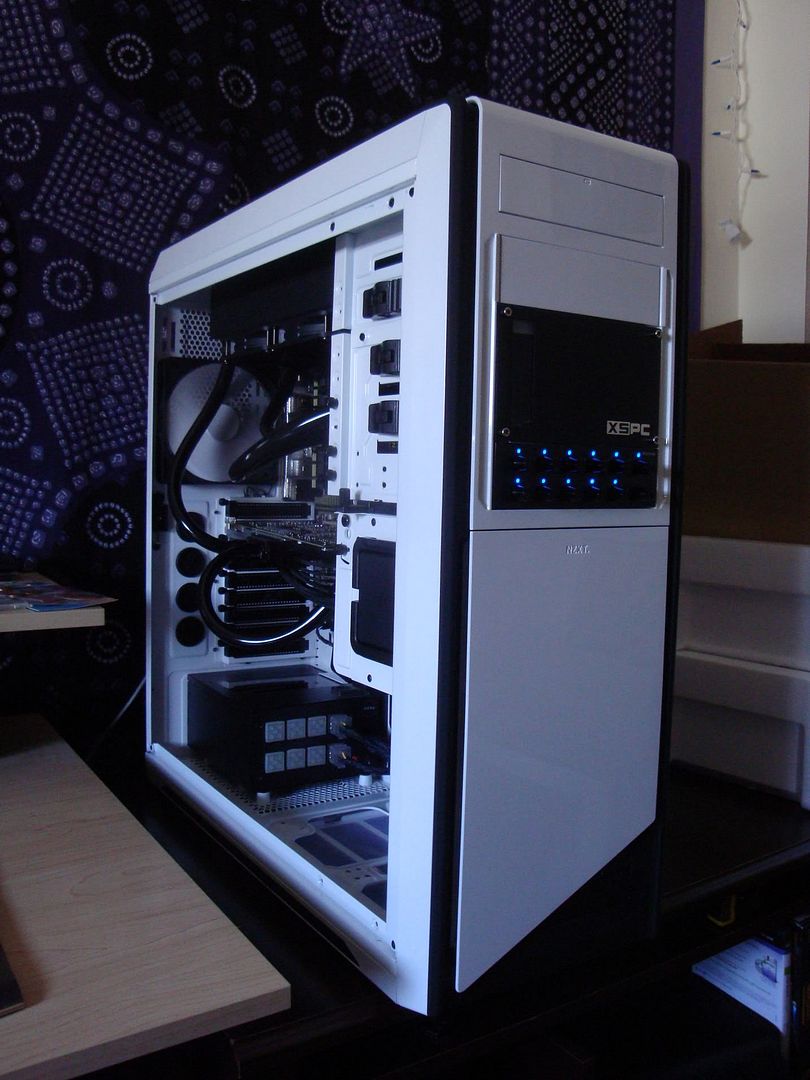 Finished
I can't believe they smeared so much grease on this, no wonder I was getting crappy temps!