Thought i would do a little log of the build now i have finished it, for now. I built this in about October?November 2011 & have been loving it since.
Scope for the Build was:
$1000 Budget (went over by 180)
Get best hardware for money possible
Get a quiter case with better cooling
Re-use my 2x GTX 280's (roughly equal a GTX 570 they get a 3dMark Vantage Score of 23,000)
So my old setup was a Q9550 790i Ultra setup in Lian Li case which was good quality but a little noisy.
So went and got my parts (refer to Sig)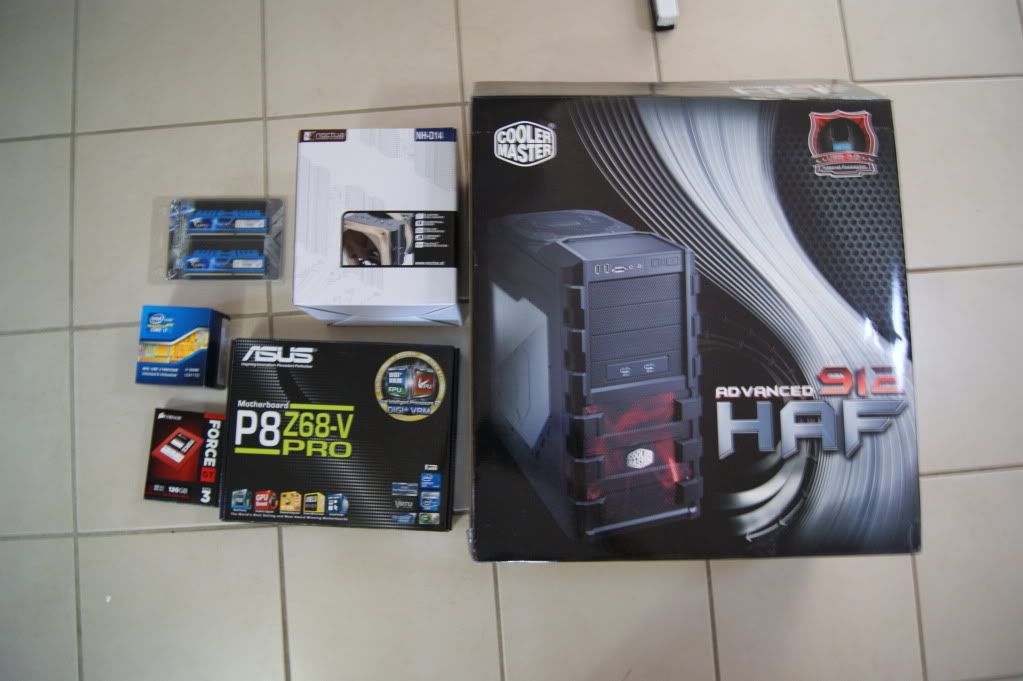 And put it together trying to be neat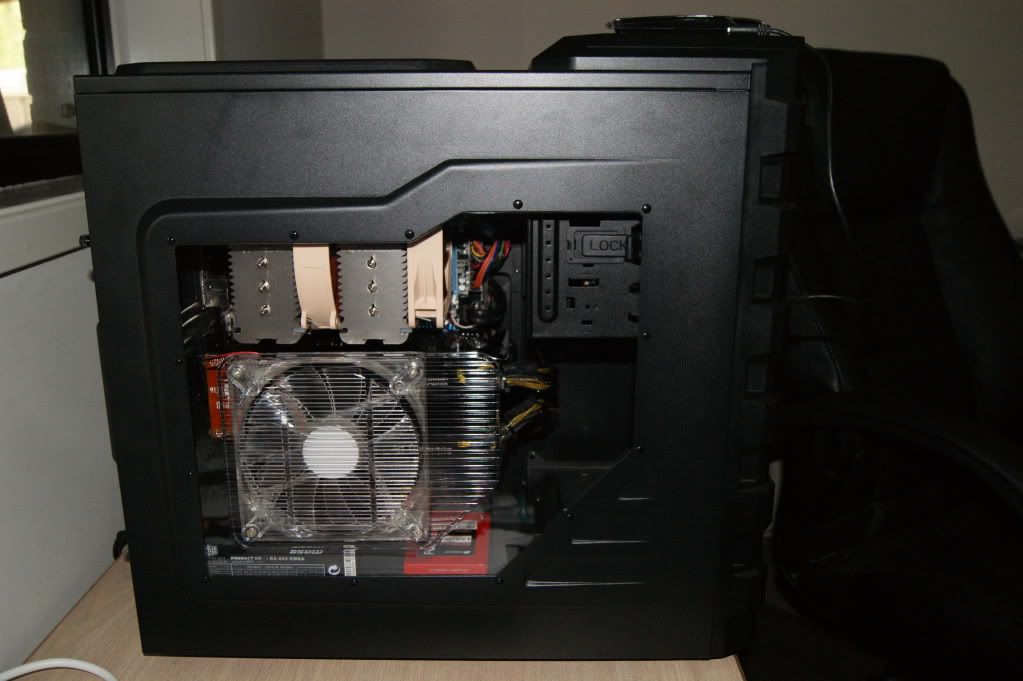 As you can see i reused a 140MM fan i had. I was running all fans from a 12V Connector (molex) and while all the new fans were quite my 140mm fan was annoyingly noisy.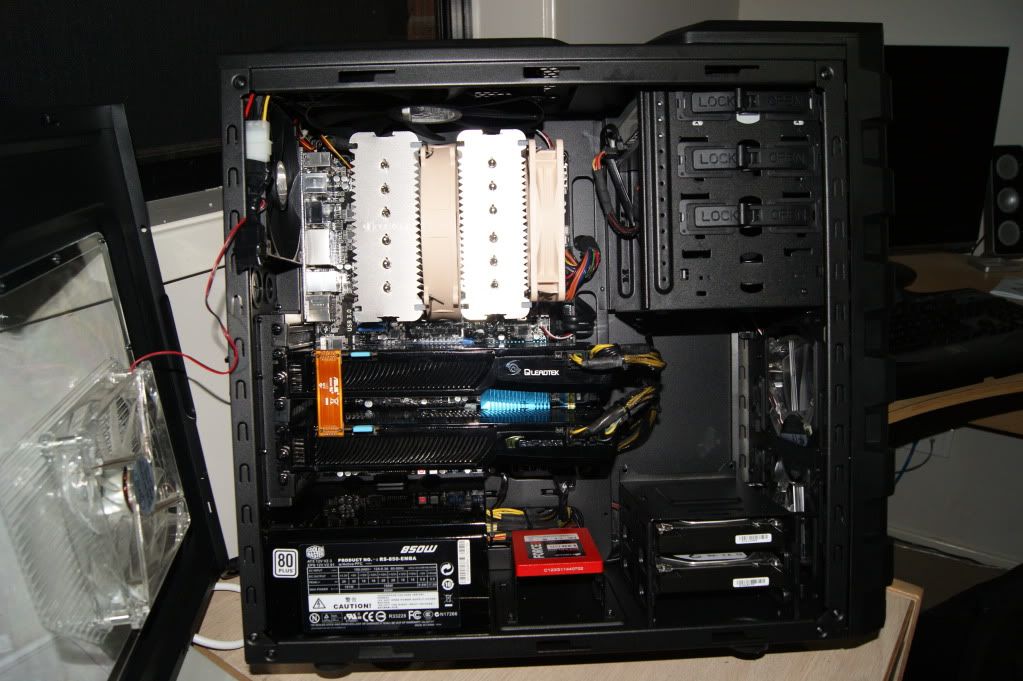 So I needed a new 140mm fan. So i went and bought two Thermalright PWM TY-140's, put them on my cooler and put the original noctua fans in my case, using the 140mm for the side. Also ran all of the case fans off the Motherboard fan headers so they can be controlled via the Fan Xpert software from ASUS. I run them at 40% when surfing the net and ramp them up to 100% when in game, this is based on a CPU temperature Setpoint.
Original fans on the Noctua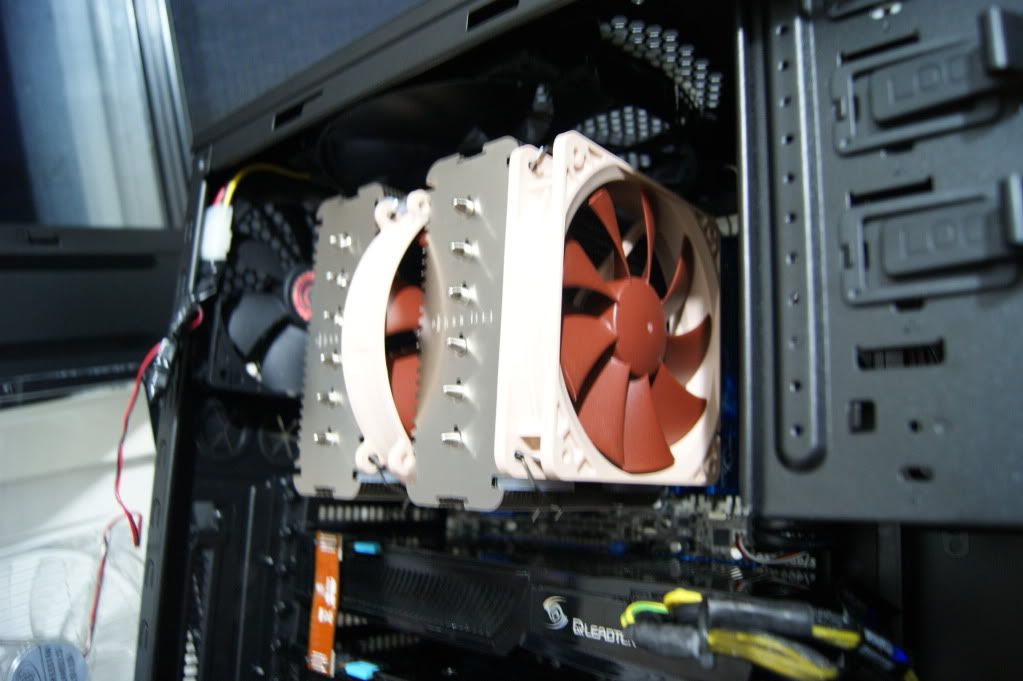 New Fans on the Noctua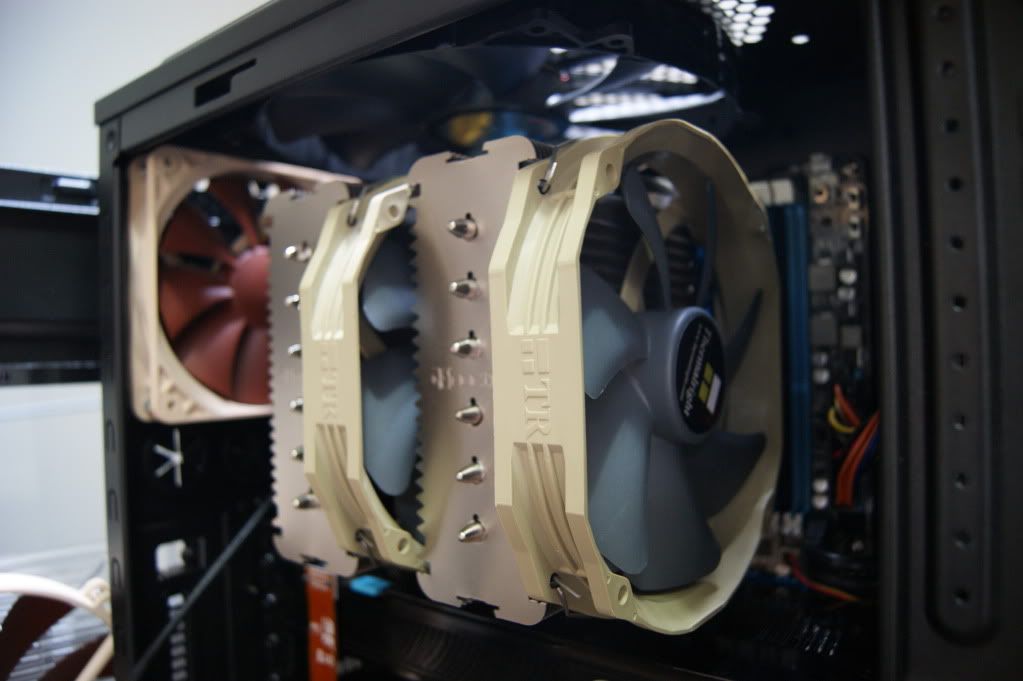 Outside shot
Rear
Tidyed up the cabling a little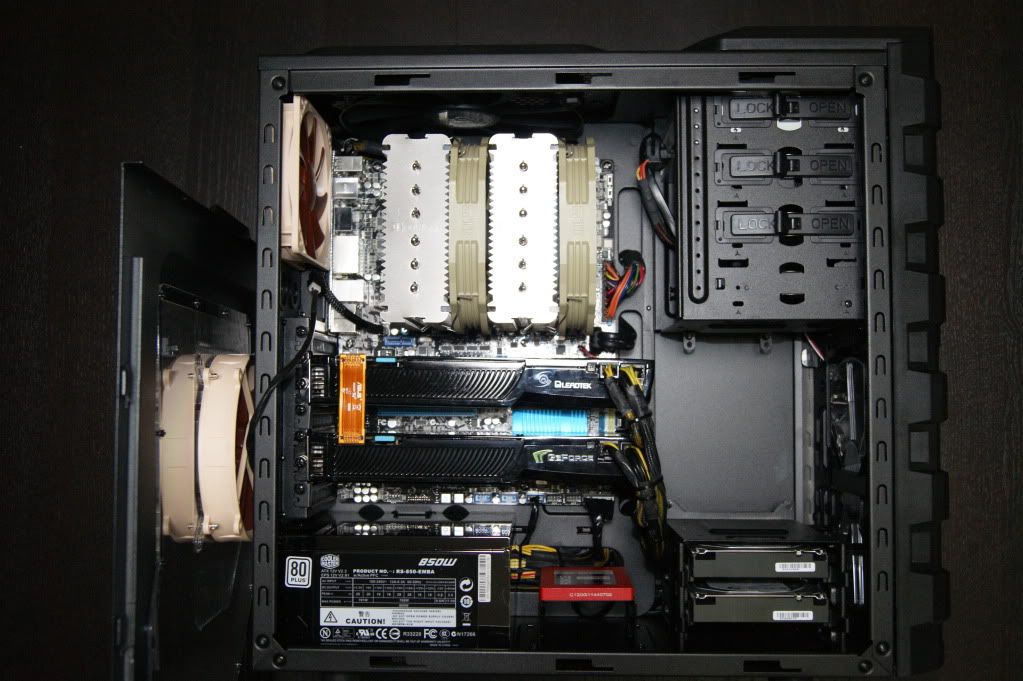 Mounted the SSD on top of the case SSD bracket (just drilled 4 new holes)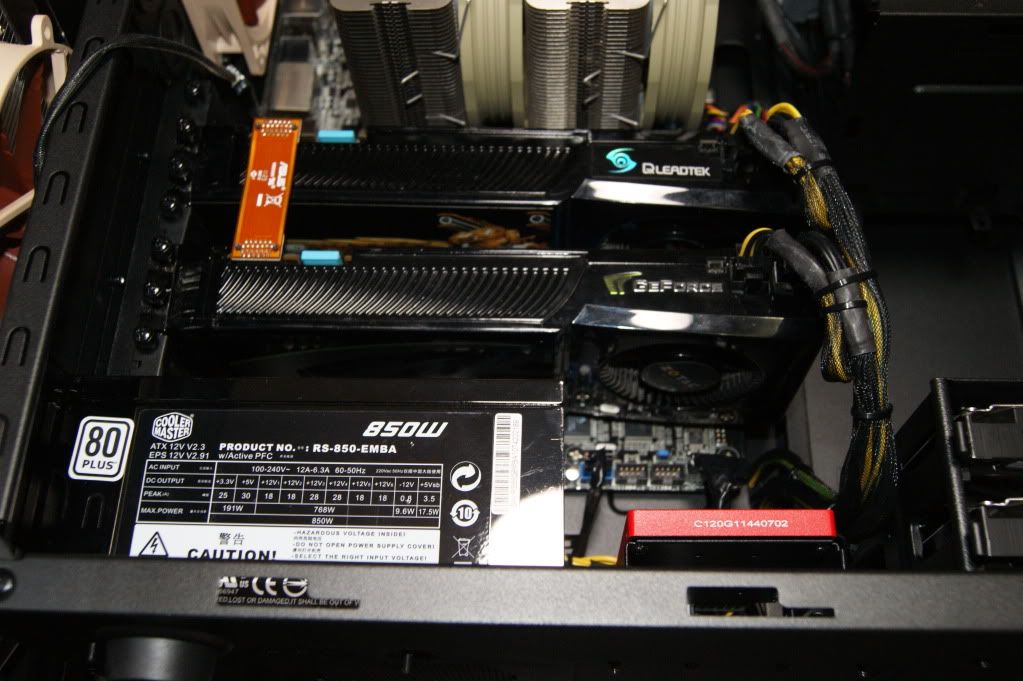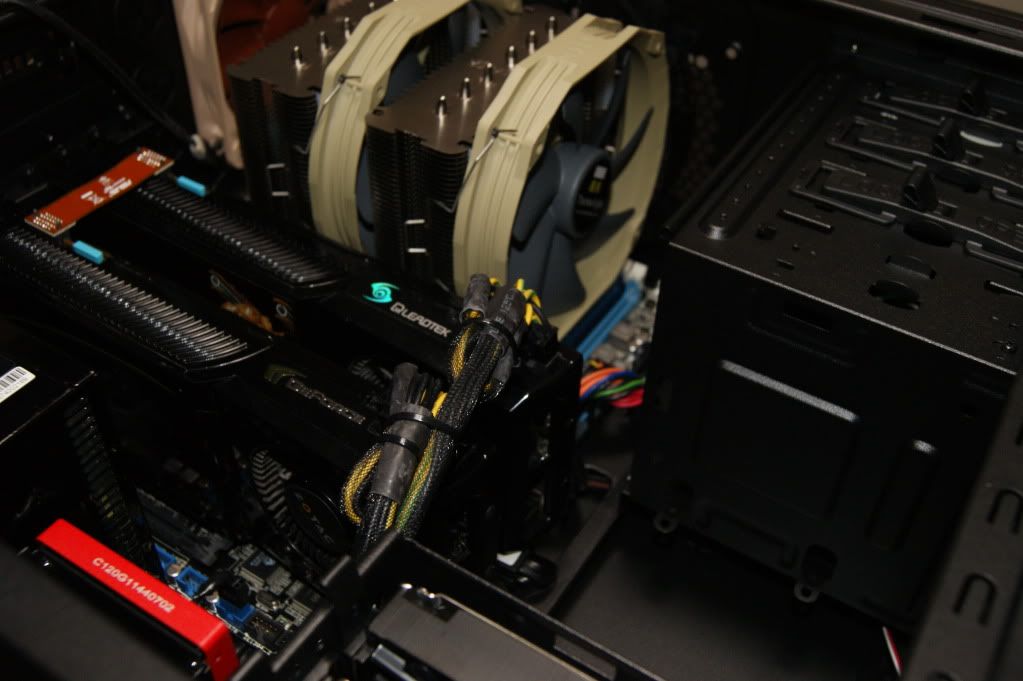 Believe it or not that took about 5 hours before i was happy with how the cables were, OCD much.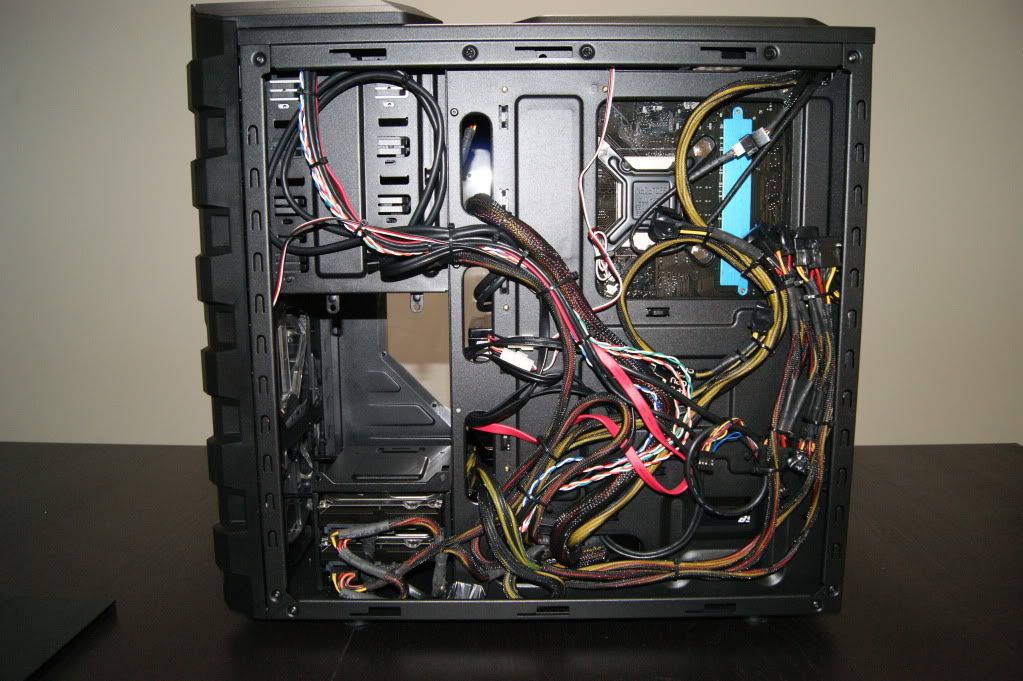 So yeah it does everything i wanted, neat , quite, tons of grunt Happy days
Edited by Pittster - 2/2/12 at 5:01pm