and here you are
shotty cellphone PICs sorry lol
dont mind the tape i lost the screws for the fan grill.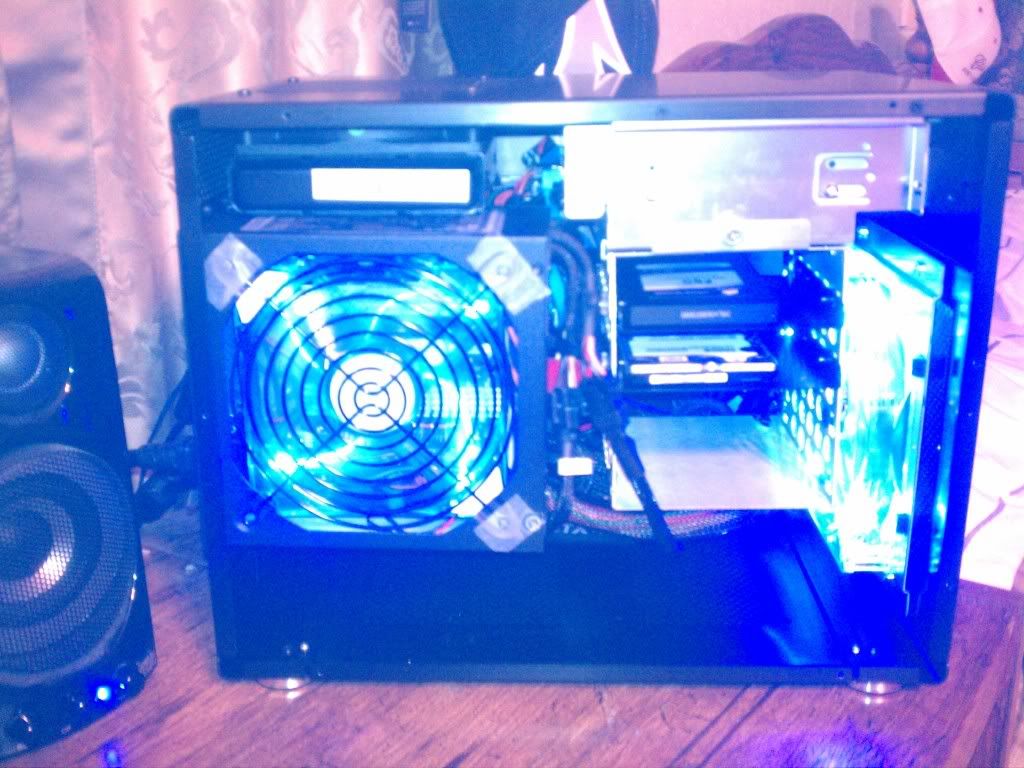 just a hair of clearance!!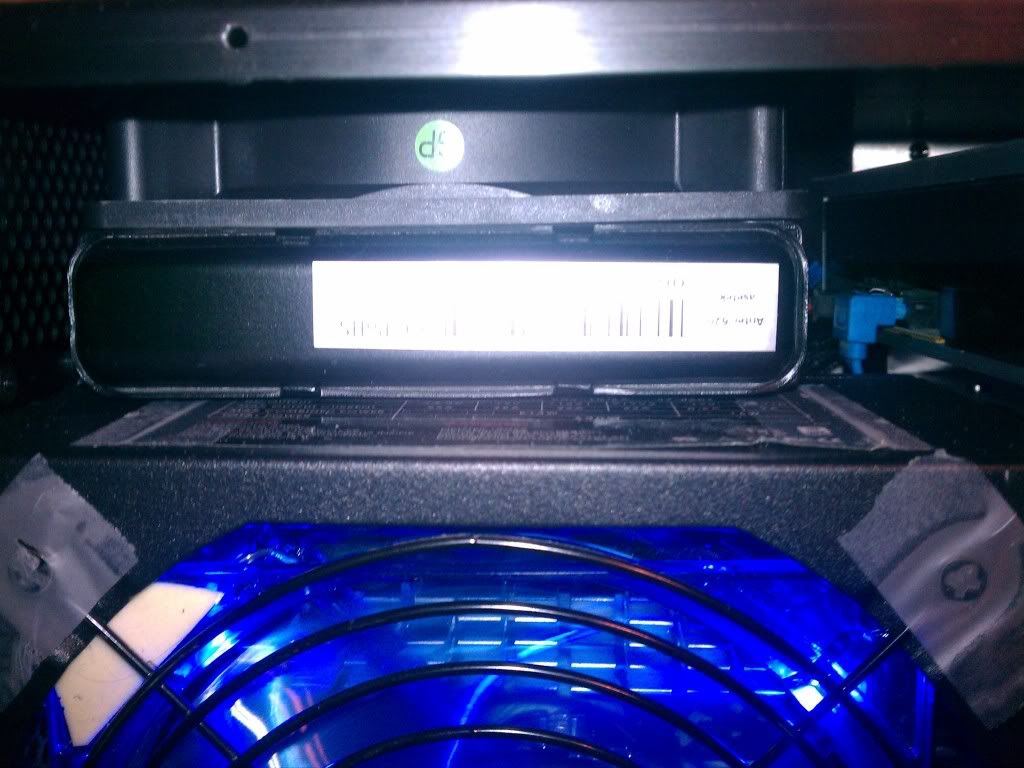 EVGA GTX460 SC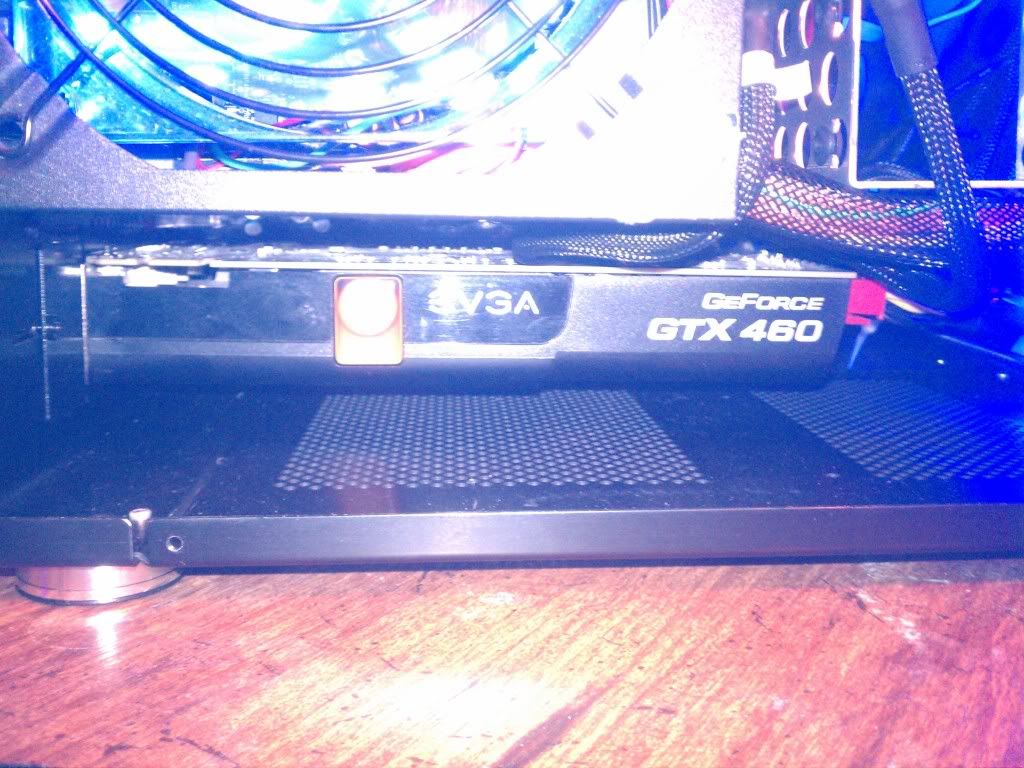 plenty of room for the hosesbut you can mount them any way u want..i just heard that this Kuhler doesn't like for the pump to be upside down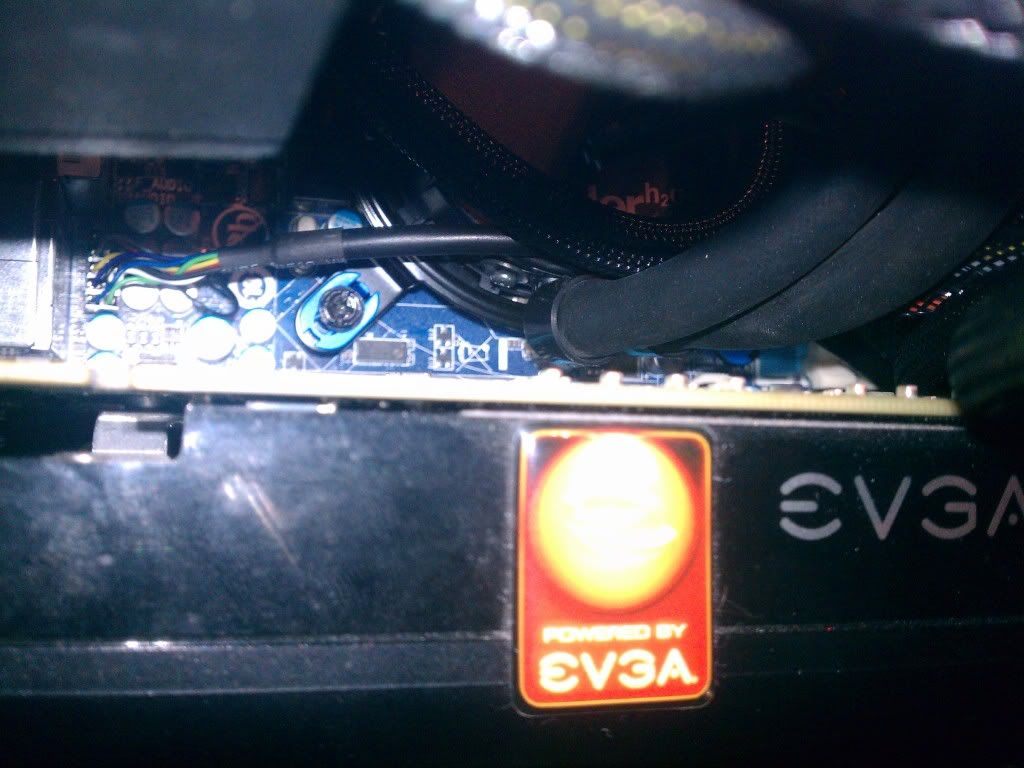 and this is the Kuhler out of the system.