I have officially owned or tested most of the mainstream cases over the last seven or eight years.
Now I have a new challenge. My desk (an Ikea Gallant) has a bracket that allows you to mount the case from the underside of the desk surface and it turns out I like how it looks (nice that it gets it up off the carpet as well).
Much as I enjoy my Corsair 600T-M, it is simply too wide to fit in the base of the bracket.
(Pictured with my Storm Scout in it).
Here are my requirements. Maximum height of 21.5" or less, maximum width of 9", maximum depth of 20" or so (this is relatively flexible as it can extend back farther).
Must have excellent gpu cooling, preferably via door fan (or fans). I have a pair of overclocked GTX570's in the system.
Cannot have a door (My Sunbeam fan controller has long knobs on it)
Must be black (or another dark color).
Excellent wire management a must! (even though I rarely look inside my case I am a bit of a neat freak).
No preference between SECC or Aluminum
Don't have a preference between door mesh or window (but again door fans a necessity)
Hard drive bays are irrelevant as I only have a single SSD in the system (I use external drives for backup storage)
Budget of $200 (or less)
Don't really care about fan LED colors as I tend to switch them regularly.
What will be inside:
Asus P8Z68-V Pro
Corsair H80 cooling a 2600k
2 - GTX570's (MSI Twin Frozr III PE Editions that do not exhaust hot air out the rear)
Crucial M4 SSD
Optical Drive
Sunbeam Fan Controller (5.25" bay)
RAM, sound card etc.
All suggestions are appreciated but please provide some context as to why the case is a good choice.
Thanks!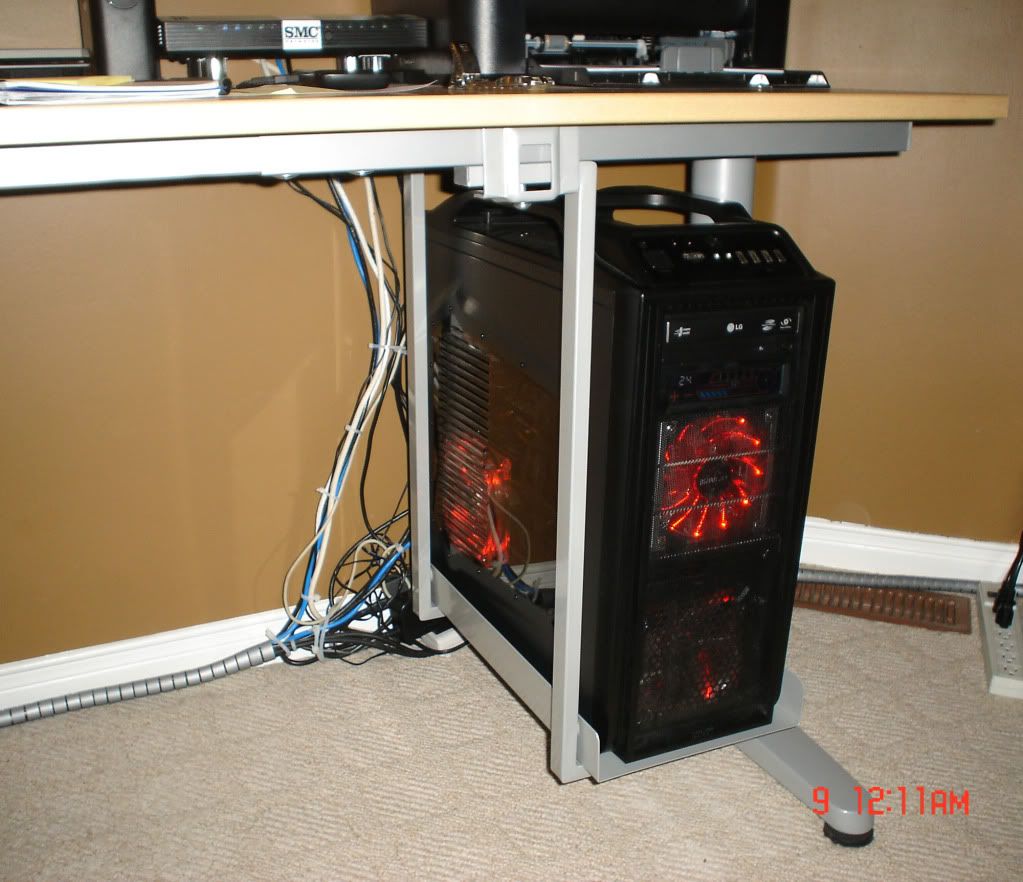 Edited by Robilar - 2/18/12 at 9:20am