This Classified is Closed
For Sale:
For Sale: Corsair 600T-M, upgraded fans $75
Will Ship To: NA

Selling my excellent Corsair 600T-M case (my desk space requirements have changed, moving to a smaller case).
Bought new about 3 months ago.
http://www.canadacomputers.com/product_info.php?cPath=6_112&item_id=038339
Includes original box and all accessories.
Includes stock rear 120mm Corsair case fan.
I have upgraded the front 200mm fan to the 1000 RPM white LED Corsair fan(higher RPM and CFM than the stock ones). I also replaced the top 200mm fan with a Xigmatek red LED 200mm fan (again higher CFM/RPM than stock non RPM model). Also included is a pair of new Corsair 120mm white LED fans mounted in the door.
This is the T-M model which means it comes default with the mesh door.
It does not include the door fans shown in the picture below (they do not come with the case regardless)
I am local in the Greater Toronto area and willing to meet to save on shipping.
Selling for $75 + shipping
Paypal if US, EMT if in Canada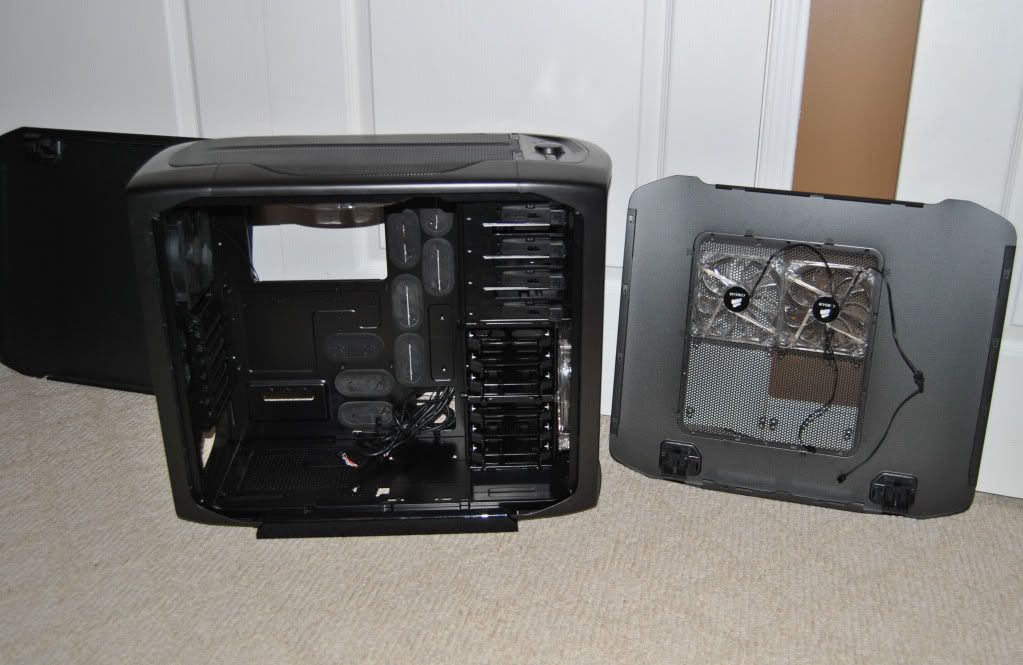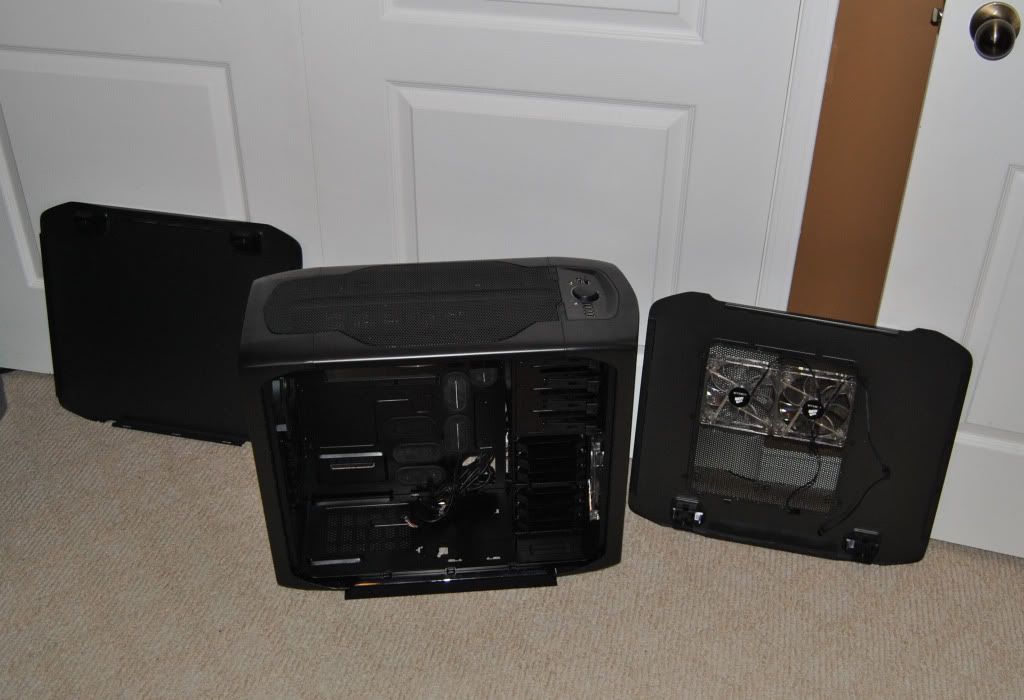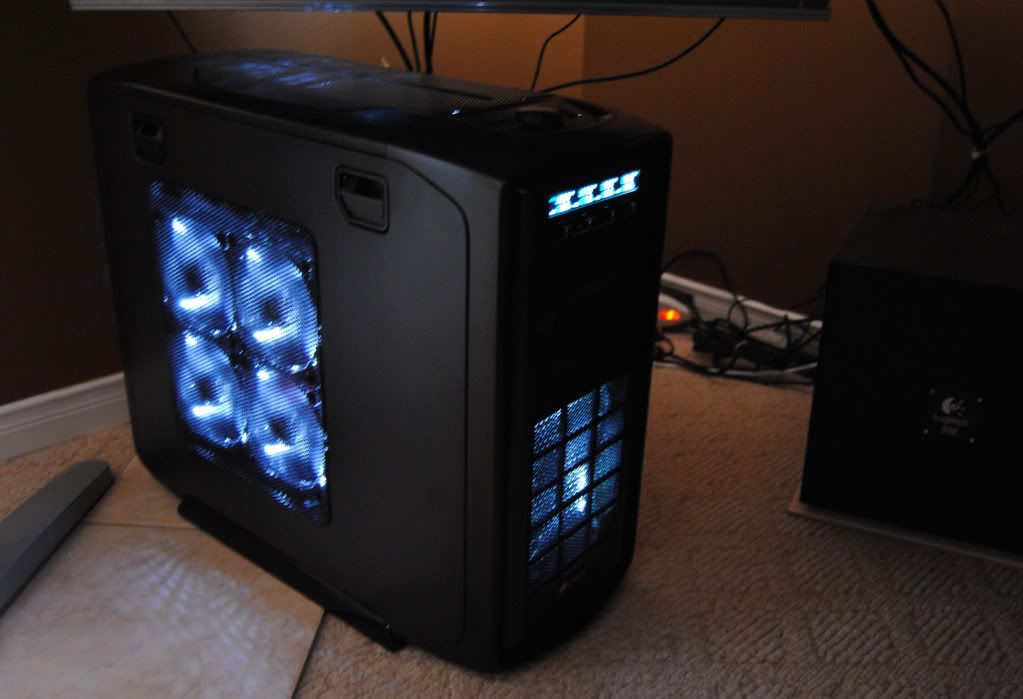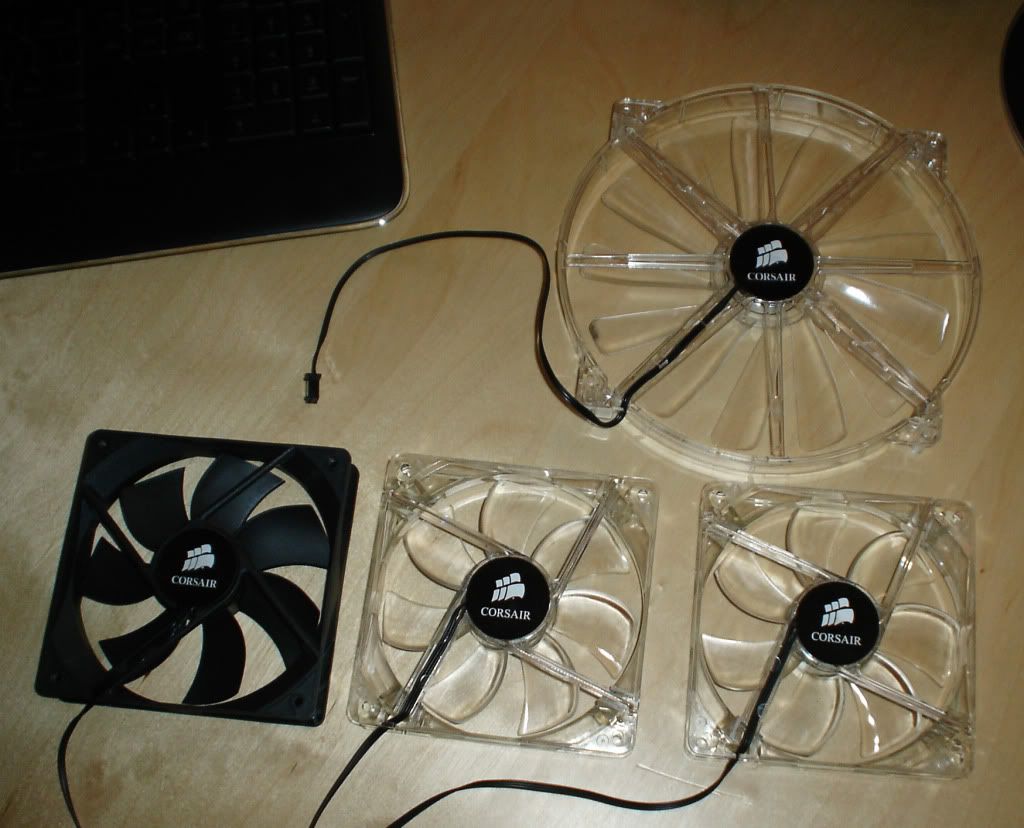 Edited by Robilar - 2/20/12 at 11:21am