This Classified is Closed
For Sale:
Full Custom Water Cooling Setup Now Parting out!
Will Ship To: US48

Price has stayed the same but now I will pay for shipping.
Would like to sell this setup as a whole. All parts are a little over a year old. Been running Distilled water through it for 10 months. At first was running Fesser one UV green through the system at first but ran some tests while changing the around the rad and found that distilled water dropped my temps by 4 c and have been running it ever since. Last time I changed the water was 4 months ago and is still clean as a whistle.
Looking to get $240 shipped.
You will have to buy fans and tubing and to suit your needs. I do have some fitting I will throw in. I will also throw in what I'm using for tubing if you would like.
Paypal Only please!!
Fittings: 2 Straight chrome
I also have a rad box. Metal one not plastic for
$10 shipped
http://www.frozencpu.com/products/2156/ex-rad-35/Swiftech_MCB-120_Revision_2_Radbox_RadiatorFan_Housing_-_Black.html
DangerDen Water block: MC-TDX for AM2/AM3 Processors
SOLD to Ranger_XP
http://www.dangerden.com/store/mc-tdx-for-am2-am3_processors.html
Pump: DD12V-D5 Pump Variable Speed by Laing
Sold to shifty22123
http://www.dangerden.com/store/dd12v-d5_pump-variable-speed-by-laing.html
Rad: XSPC RX480 Quad 120mm Radiator
SOLD to [AK]Zip
http://www.frozencpu.com/products/9391/ex-rad-160/XSPC_RX480_Quad_120mm_Radiator.html?tl=g30c95s570
Res:XSPC Dual 5.25" Bay Reservoir - Black (Ball Front)
$20 shipped
http://www.frozencpu.com/products/6472/ex-res-129/XSPC_Dual_525_Bay_Reservoir_-_Black_Ball_Front.html?tl=g30c97s168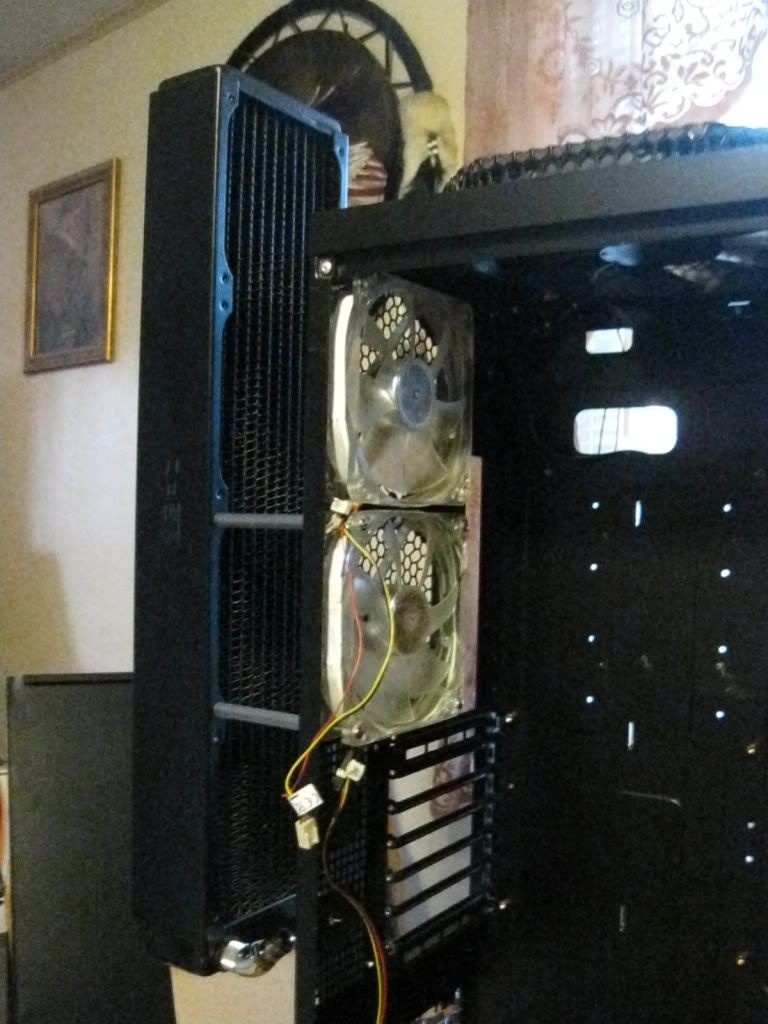 Edited by Cape Cod - 2/19/12 at 4:07pm