This Classified is Closed
For Sale:
i7 980x OCed to 4.0GHz with 1.28v and 6x4Gb RipJaw DDR3 1600 Cas8
Will Ship To: Anywhere

-Everything sold-
I'm upgrading to X79 and therfore selling my i7 980X. It is currently running 4.0GHz at 1.28v vcore. This CPU has never seen over 1.30v vcore. It comes with the original box with the stock heatsink and fan. it was purchased at Frys on May 31, 2010. The receipt will be included. The CPU is currently in my system, but will be posting pics once I remove it from my system. Asking
$475 + Shipping
.
24Gb (6x4Gb) RipJaw DDR3 1600 Cas8 for
$120 + shipping
for the entire set (tested and working flawlessly). They are also currently running in my system:
http://www.newegg.com/Product/Product.aspx?Item=N82E16820231445
It is the Blue kit in this pic: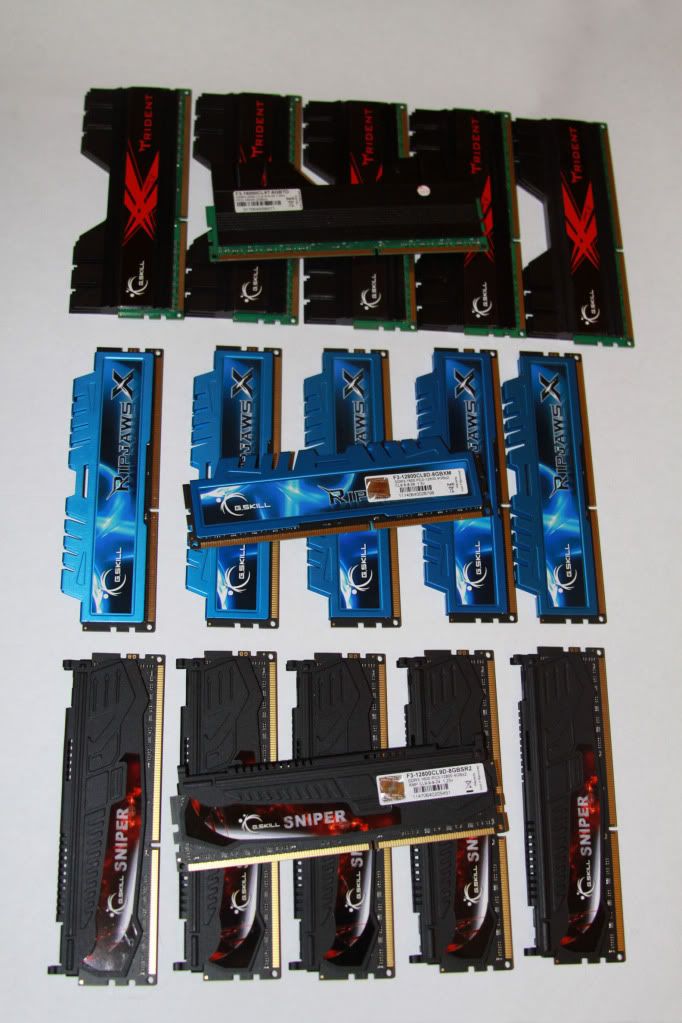 Payment is via non-CC PayPal. I only ship UPS tracked and insured. Shipping is not included in the price. You will get top notch service and fast shipping! Please PM.
Edited by ericeod - 2/18/12 at 11:03am