I have my sig rig up for sale, i will pay half for the shipping anywhere.
The system is in mint condition, i look after it more than i look after my self
The system comes with everything inside, including the water cooling loop and case fully assembled with all HDD's wiped clean and ready for a fresh windows install.
Comes with 2x 7970's almost brand new and champion over clockers. Cherry picked by myself. (Tested 8 cards)
They both can do core:
1200mhz
memory:
1700mhz
using 1187mv.
And
1300/1700
on AIR (100% FAN) so could probably get into the 1400mhz+ range under water.
i7 2700k CPU
was also cherry picked by a good friend of mine, it is a champion chip and does:
5.0ghz HT @ 1.42v
5.2ghz HT @ 1.48v
5.4ghz HT @ 1.57v
I havn't tried for max multi since i didn't want to push too much voltage through it.
The Asrock z68 Fatal1ty Proffesional Gen3
is a sensational board with all the right features which helps with the overclock and stability with Gold solid Japanese Capacitors.
Arguably the best board on the 1155 platform.
It is IVY BRIDGE ready and also both the PCI-E slot one and PCI-E slot two are Generation 3 (PCI-E 3)
The G.skill RAM
is the absolute top of the line with XMP 2133mhz
1.65v
2x4GB.
-
ASUS Xonar
HDAV sound card is top of the line ASUS card and gives an excess of
124db
and
192khz
sampling.
-
HDD's and SSD's:
60GB OCZ Vertex 3
-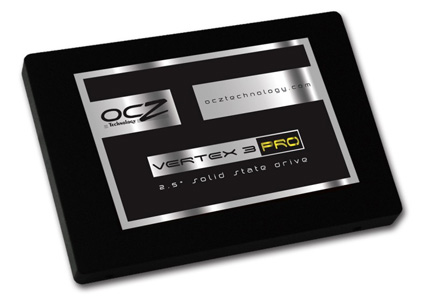 600GB WD Velociraptor Gen3
10,000RPM
and 32mb Cache
-
1200w Antec Quattro

OC

Edition

True Power 80+ Gold

-
Watercooling loop:
EK 4.0 DCP Pump:
EK Multioption Resevoir X2 - 250 Advanced
GT Black Ice 240 Radiator
Tygon thick tubing
Koolance CPU-360 Waterblock
All other system specs are in my sig rig
. More pictures can be found in my profile albums.
Benchmark results:
3Dmark 11:
17099
3Dmark Vantage:
51283
Unigine Heaven 2.5:
100.5 FPS
Serious buyers need only PM me with a serious offer, i will consider all fair offers.

EDIT:
I'll throw in a set of mint condition
Logitech Z-5500
speakers to go with the sound card and sweeten the deal.
I'm after around the $3000 mark, so whatever you have to offer i will consider against the other offers i've had and ill sell to the highest serious bidder.
Thnks
Edited by Denim-187 - 2/19/12 at 3:38pm
CPU
Motherboard
Graphics
RAM
[Intel] i7 2700k HT - 5.0ghz; 1.42v
[ASRock] Fatal1ity z68 Proffesional Gen3
[Sapphire] HD 7970's CrossfireX @ 1200/1700mhz ...
[G.Skill] RipjawsX CL9D 2x4GB; XMP 2133mhz; 9-1...
Hard Drive
Optical Drive
Cooling
OS
[OCZ] Vertex 3 + [WD] VelociRaptor 600gb Gen3 +...
[SONY] Optiarc DVD+RW Combo
[EK] Res/Rad/Pump + [Koolance] CPU-360 block + ...
[Microsoft] Windows 7 Ultimate x64
Monitor
Keyboard
Power
Case
[Samsung] 120hz 3D 27" LED 2ms -S27A950D-
[Logitech] G19
[Antec] Quattro 1200w OC Edition
[Antec] Dark Fleet 85
Mouse
Mouse Pad
Audio
Audio
[Logitech] G500
[Razor] Vespula
[Asus] Xonar HDAV 7.1 THX DTS
[Logitech] Z-5500 speakers
View all
hide details
CPU
Motherboard
Graphics
RAM
[Intel] i7 2700k HT - 5.0ghz; 1.42v
[ASRock] Fatal1ity z68 Proffesional Gen3
[Sapphire] HD 7970's CrossfireX @ 1200/1700mhz ...
[G.Skill] RipjawsX CL9D 2x4GB; XMP 2133mhz; 9-1...
Hard Drive
Optical Drive
Cooling
OS
[OCZ] Vertex 3 + [WD] VelociRaptor 600gb Gen3 +...
[SONY] Optiarc DVD+RW Combo
[EK] Res/Rad/Pump + [Koolance] CPU-360 block + ...
[Microsoft] Windows 7 Ultimate x64
Monitor
Keyboard
Power
Case
[Samsung] 120hz 3D 27" LED 2ms -S27A950D-
[Logitech] G19
[Antec] Quattro 1200w OC Edition
[Antec] Dark Fleet 85
Mouse
Mouse Pad
Audio
Audio
[Logitech] G500
[Razor] Vespula
[Asus] Xonar HDAV 7.1 THX DTS
[Logitech] Z-5500 speakers
View all
hide details