UPDATES:
http://www.overclock.net/t/1217130/project-betrayal/20_20#post_16740346
Video Here:
http://www.youtube.com/watch?v=v6clp0-wO4g
Long time fan of AMD,but i was hugely disappointed with Bulldozer, and i doubt that the upcoming piledriver will be able to compete with intel's ivy bridge so i decided to ditch my 3 months old AMD rig. i sold the crosshair v mobo, phenom ii x4 970 BE, HAF X case, and hyper 612 heatsink, all that for only 260 dollars. sorry amd, can't resist going to the dark side anymore, their CPU's are just way too awesome than yours.
got online last night and ordered maximus gene-z/gen3 mobo, fractal design arc mini case, and a cheap ass intel celeron g530 CPU, all from newegg, that CPU is just a place holder till ivy bridge
i went to newegg this morning and picked my orders up, then went home excited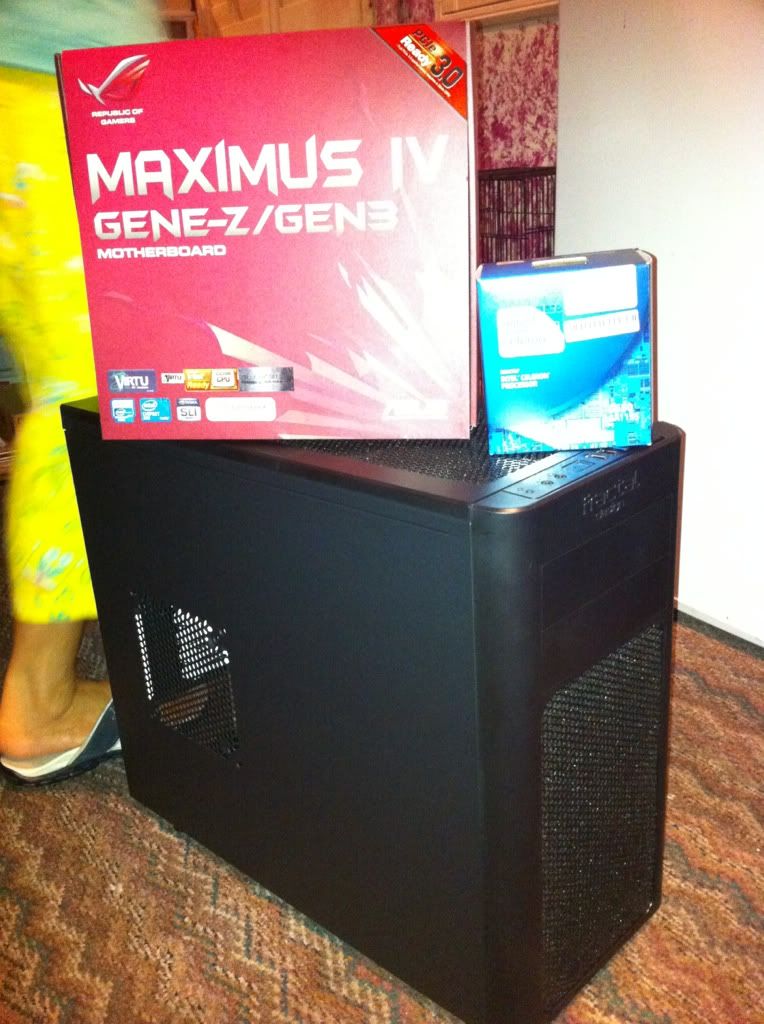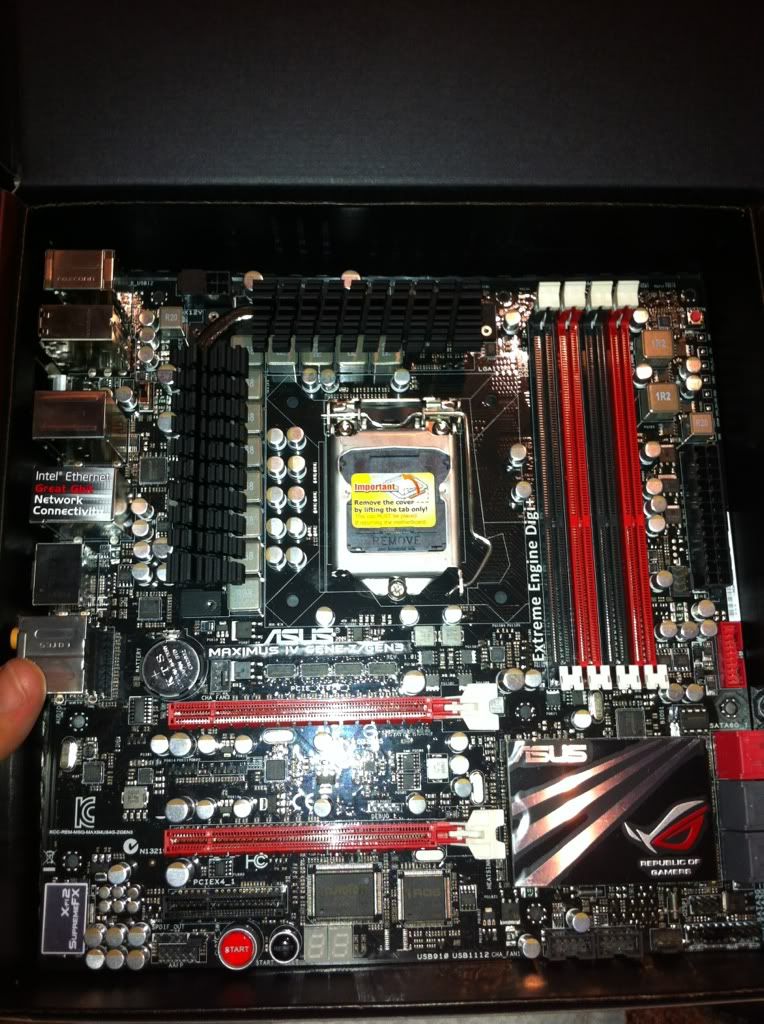 SYSTEM SPECS:
CASE: FRACTAL DESIGN ARC MINI
MOBO: ASUS MAXIMUS GENE-Z/GEN3
PSU: CORSAIR TX650M
CPU: INTEL CELERON G530
GPU: GIGABYTE HD 6850 OC
RAM: CORSAIR VENGEANCE 2X 4GB
HDD: 2X 500GB WD CAVIAR BLUE
ODD: LG BLU-RAY READER/WRITER
COOLER: CORSAIR H100
i started putting all the parts together, i'm hafway done when my QC decided to check my work
backside
and finally done
QC PASSED!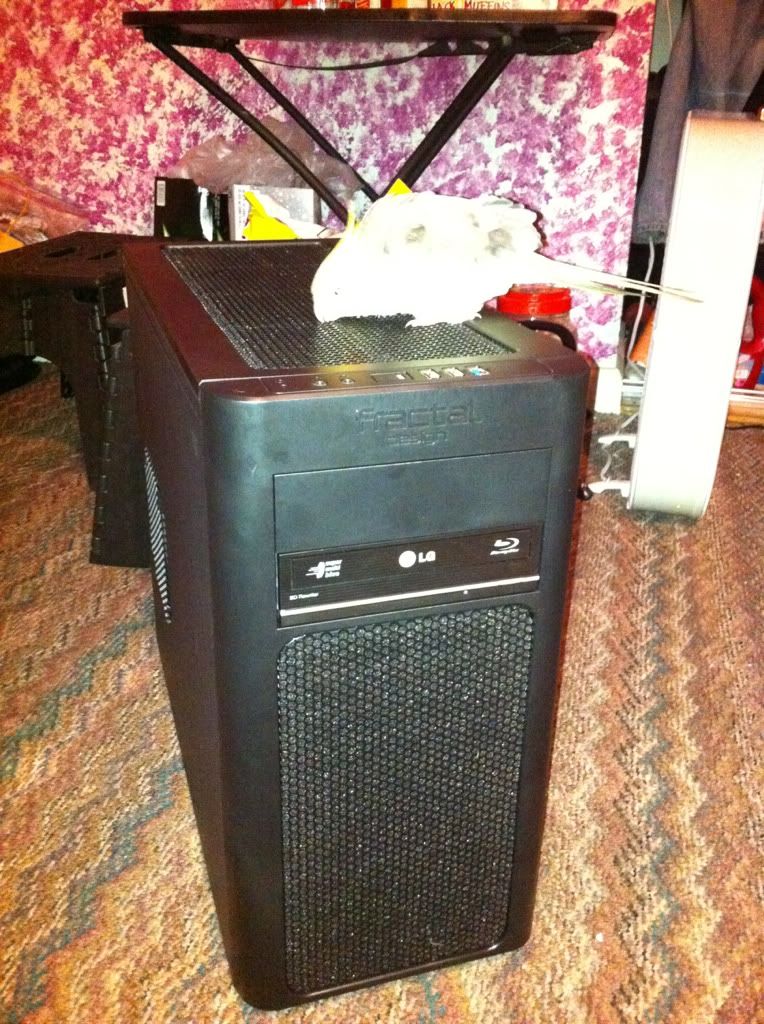 Edited by ghostrider85 - 3/18/12 at 3:04am