Im new to case modding so I hope my build will be decent. Thenks for stopping by and enjoy looking!
The basics:
i5 2500k CPU
Asus P8Z68-v Pro Gen 3 motherboard
8gb Corsair Vengeance RAM
2 60gb OCZ agility 3 SSDs
2 EVGA GTX470 GPUs
Custom Watercooling loop
Dual bay Fusion reservoir
2 mcp350 ddc-1t pumps w/ xspc dual pump top
2 240mm Radiators
1 120mm Radiator
2 Danger Den full cover 470 blocks
1 EK supreme HK CPU block
Zalman 850w quietpower PSU
InWin Dragon Rider Case
The modding:
I did a couple modifications to the case:
-removed the HDD cage by drilling out the rivets
-custom paint job to make it look like it has dragon scales
Before i Removed HDD cage: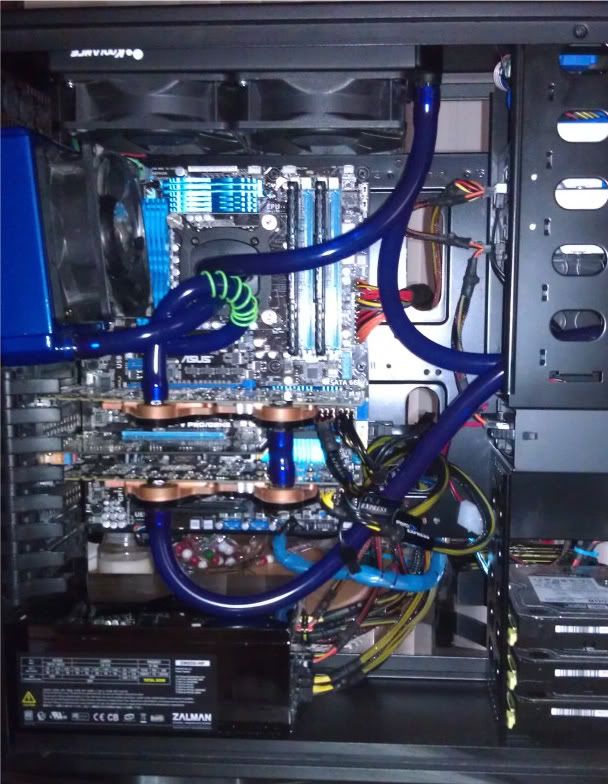 After cage removal and installed another 240mm Rad:
Starting painting: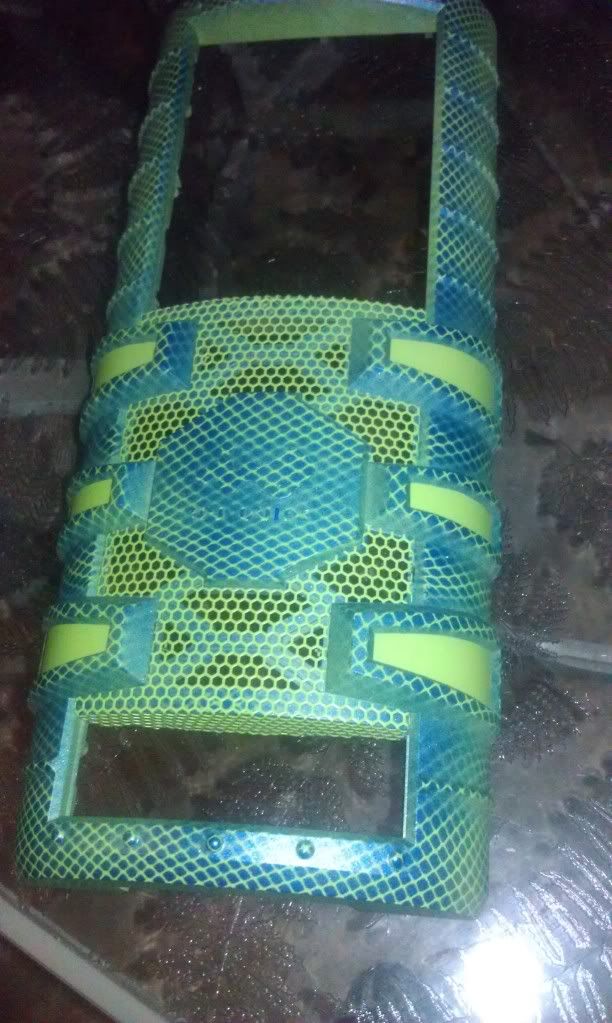 After painting: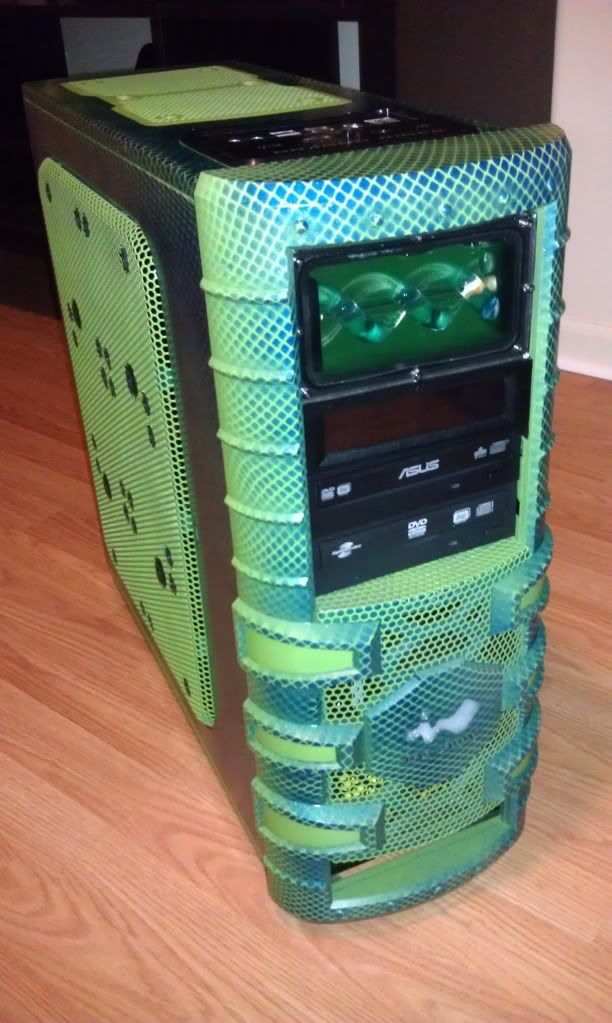 I would say im 90% done and have only a couple things to do:
-Install lighting
-install and fabricate some acrylic panels to clean up some of the inside
-Mount SSDs on one of the acrylic panels
-Sleeve the cables using PlastiDip
-Replace old tubing with new tubing and paint the new tubing(undecided on whether doing this or not. will decide after everything else is done)
I will be showing you how to paint the snake print in a post tomorrow so stay tuned!
Hope you enjoyed and let me know what ya think!
Edited by Tipless - 2/22/12 at 8:23am