This Classified is Closed
For Sale:
(SOLD) lnib ------- (1) Crucial M4 256gb SSD --> no rebates! no sales tax!
Will Ship To: US48, US50, CA, NA, UK, EUR, AUS, Asia, Global

SOLD to 636cc of fury
Check
my feedback.
Contact people I've dealt with.
Buy with confidence.
I ship worldwide.
Up for sale,
essentially brand new
256gb Crucial M4 2.5" SSD
part# CT256M4SSD2
I upgraded to a single 512mb Crucial M4, thus why im selling. Item is in flawless 100% life/condition.
Here's your chance to own one of the most sought after, high-performance drives on the market cheaper than anywhere else! No rebates, no sales tax, no hassles.
Get some!
Quick
details
:
-- TRIM support
-- latest Marvell 9174_BLD2 controller
-- Sata III 6GB/s (also backwards compatible with SATA II 3Gb/s)
-- Sequential READ: up to 500MB/s
-- Sequential WRITE: up to 175MB/s
-- Random 4k READ: 45K IOPS
-- Random 4k WRITE: 35K IOP
-- 3-year warranty upon registration (unregistered)
click for --> *video demo*
LinuxLookup review
Guru3D review
Tom's Hardware review
TweakTown review
Anandtech review
(tested w/ older firmware)
MaximumPC review
(tested w/ older firmware)
Already flashed with the latest firmware (0309), found
here
Paypal only
$
sold
shipped USPS w/ package tracking within 50-state USA
or
$
sold
USD +actual shipping outside 50-state USA
Send me an email/PM if youre interested, questions/concerns, or need references.
Once payment is received, package will be securely and properly packaged shipped out within 48 hours
Amazon's price
NewEgg's price
TigerDirect's price
NOTE: Serial numbers hidden in photos for warranty purposes.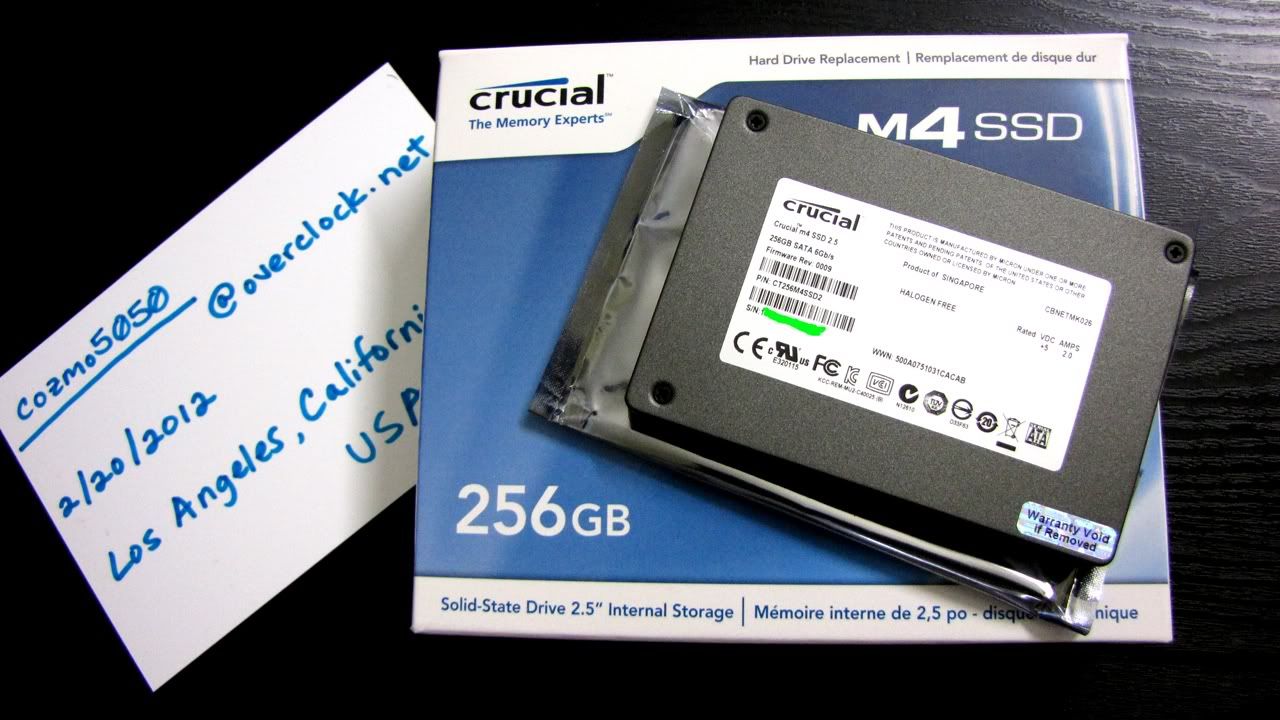 Edited by cozmo5050 - 2/25/12 at 5:57am