Quote:
Originally Posted by
amang
WC is the way to go for this rig. Post more pics when you're ready.
Can't wait to see your complete stats with the turbo on. What clock speed is it when the turbo is on?
I noticed my folder tends to take a long time to resume after finishing a unit. Do you guys have any idea why? Does your rig also behave the same? Have a look at the log below. I mean, does it have to take more than an hour to shut down the core?
See screenshot here
(Click to show)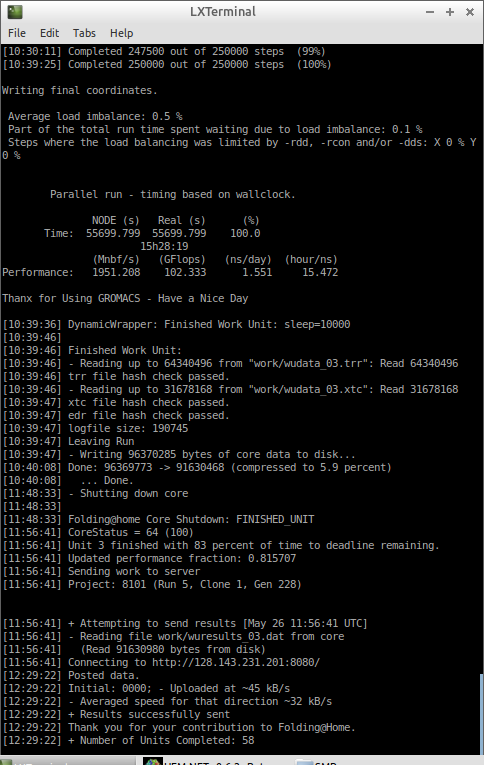 What is your next-unit-percentage set to?
In my config I have
Code:

<next-unit-percentage v='99'/>

That way it fetches a new WU while mine finishes the last frame. Mine only has ~1min of down-time between units. I'll see If I can grab a screen shot when it finishes one today. Maybe that'll help expedite yours? Seems very strange though that it's taking that long to shut down your core after one finishes.