Good day!
Me again!
I have this old graphics card that I barely was able to use.
I remember buying it as a temporary graphics card as I waited for the 8800GT to be released. After I got the 8800GT I had this as a standby card until I built a computer for my parents and used it for that. They were only able to use it for about a year or so and then suddenly it crashed.
We'll I think I found the reason or at least one of the reasons
Pictures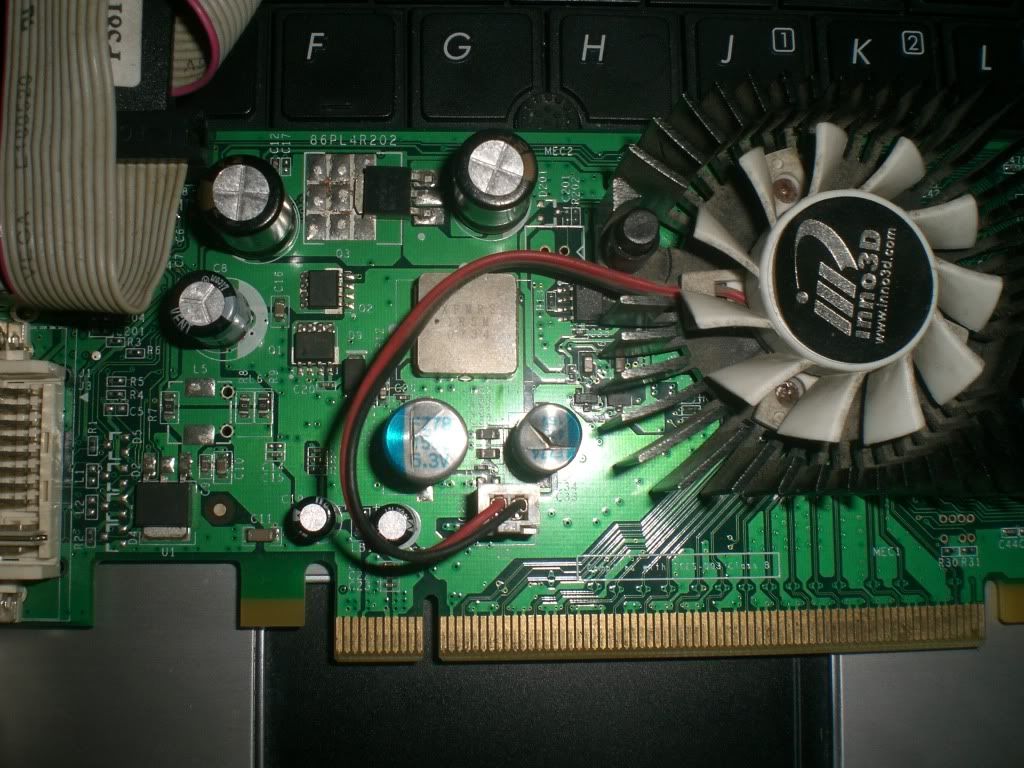 A couple of the capacitors capsized... (lousy joke I know).
Would like to know if anyone of you guys have ever had this problem and if anyone of you tried de-soldering the capacitors and then replacing them with similar capacitors and were successful.
I have no plans on using this graphics card on my build again but then I wanna still be able to sell it at a salvage price.