This Classified is Closed
For Sale:
Samsung BX2350 23" LED Monitor $90
Will Ship To: NA

Selling one of my monitors.
http://www.microcad.ca/products/details/Samsung-BX2350-23-LED-LCD-Monitor-1017278558
This monitor is in mint condition, no dead or stuck pixels.
Bought new, locally on April 1st 2011. Samsung warranty 2 years from date of purchase (expires April 1st 2013).
I will provide a scanned copy of the receipt for warranty purposes.
I have the original box and manuals as well as the driver cd.
The monitor has 3 inputs (2x HDMI and 1x VGA). I will include a VGA cable and a 3' HDMI cable if needed.
Selling for $90 CAD + Shipping
Paypal if US, EMT within Canada.
I am local in the Greater Toronto area and may be willing to meet to save on shipping.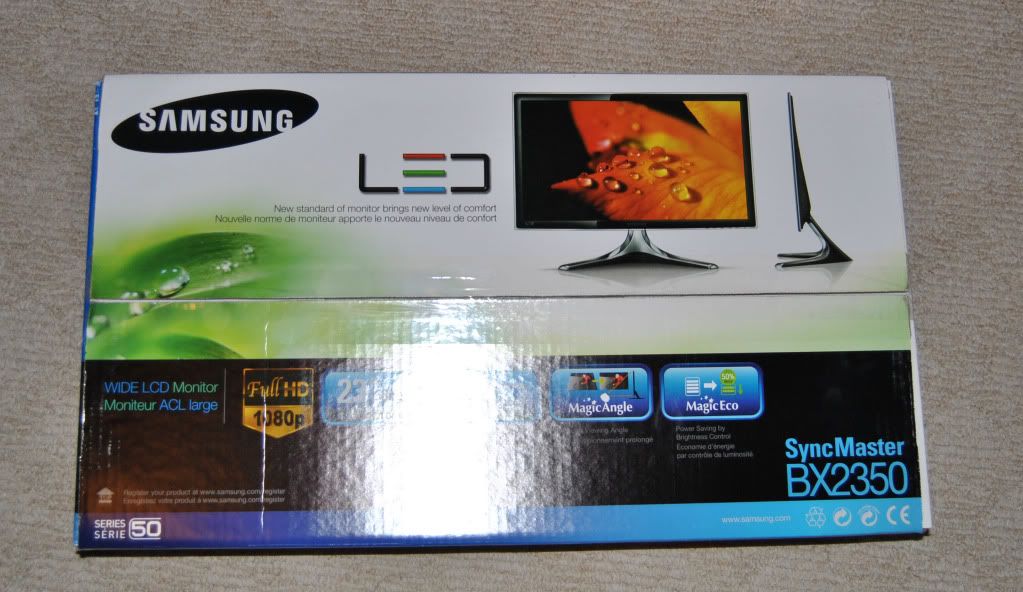 Edited by Robilar - 3/14/12 at 12:43pm