I'm thinking about selling my sig rig to fund a new mATX build. I'm just curious what you guys think I should get. I've probably put at least $1200 into it so far.
How easy/hard is it to sell watercooled PCs? Would it be smarter just to try to part it out? If I did, I'd use half the RAM, and probably the processor.
The case is a CM 690II Advanced with a custom polycarbonate window.
Pics at various stages: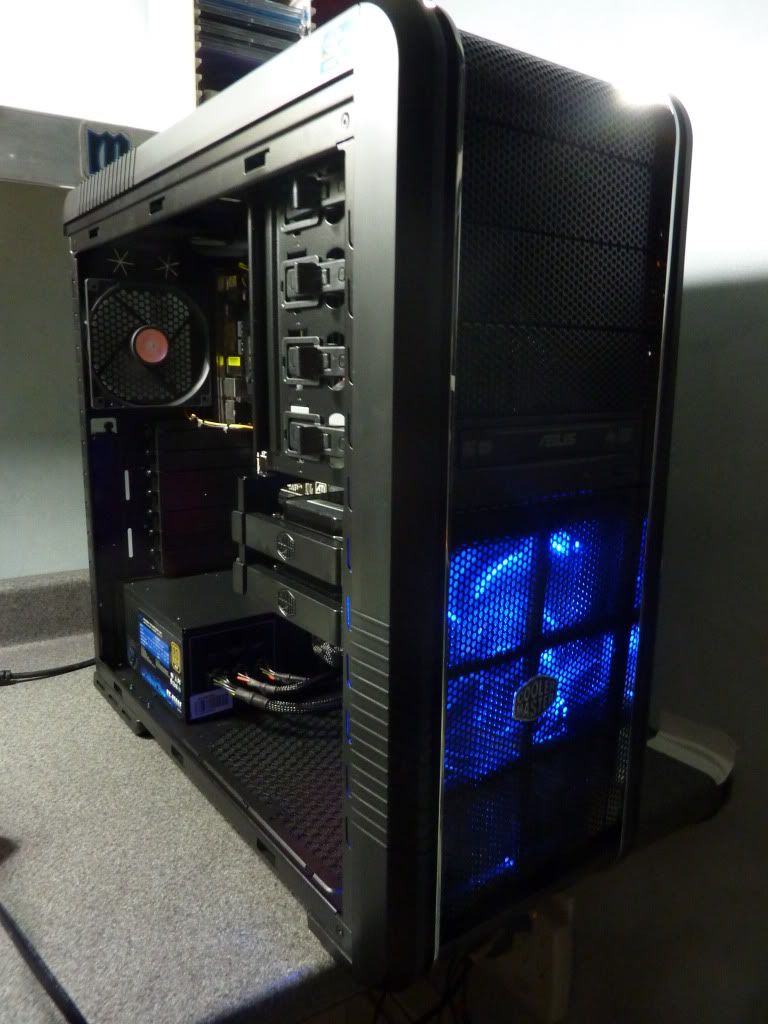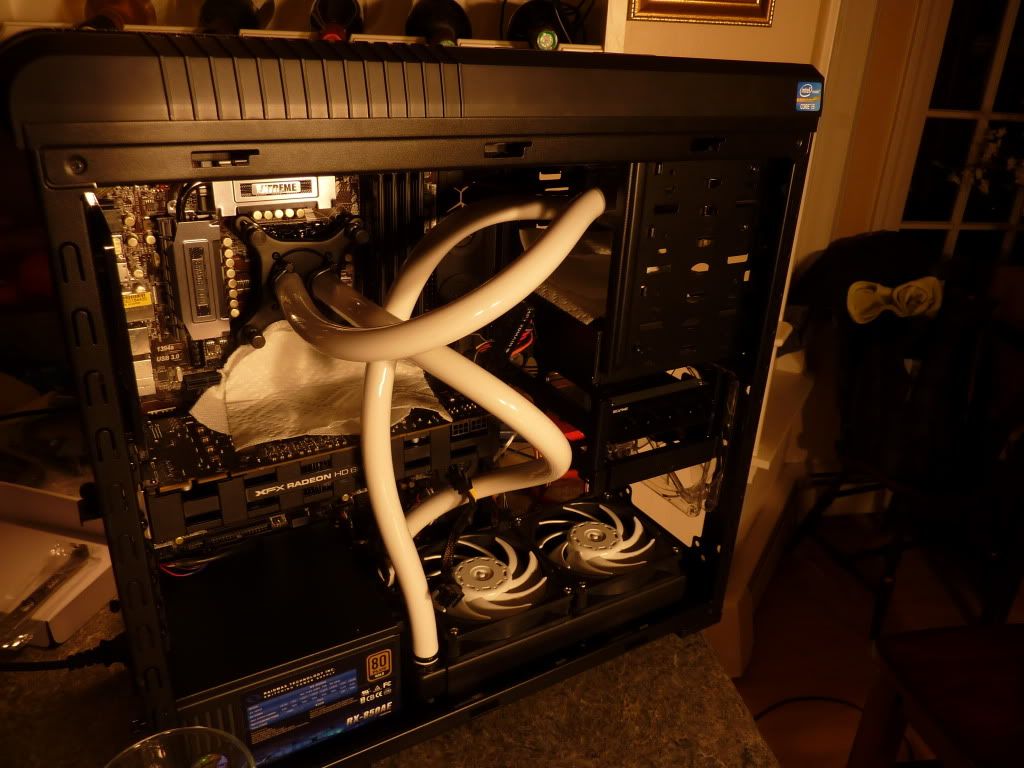 CPU
Motherboard
Graphics
Graphics
Intel i7-4790k
MSI Z87 MPower Max AC
EVGA GTX 780 Superclocked ACX
EVGA GTX 780 Superclocked ACX
Hard Drive
Hard Drive
Cooling
OS
Plextor M5 Extreme
Wester Digital Blue 500GB
ARCTIC Freezer 13 Limited Edition
Windows 10 Home
Monitor
Keyboard
Power
Case
QNIX QX2710 Evolution II 1440p
CM Storm Quickfire TK - Cherry MX Red
Seasonic X650 650 Watt Gold Modular
Antec P-100
Mouse
Audio
Audio
Audio
Logitech G700
Schiit Modi DAC
Schiit Magni II Uber Headphone Amp / Pre-Amp
SMSL SA-50 Amp
Audio
Audio
Micca MB42x Bookshelf Speakers
Beyerdynamic DT770 Pro 80 Ohm
View all
hide details
CPU
Motherboard
Graphics
Graphics
Intel i7-4790k
MSI Z87 MPower Max AC
EVGA GTX 780 Superclocked ACX
EVGA GTX 780 Superclocked ACX
Hard Drive
Hard Drive
Cooling
OS
Plextor M5 Extreme
Wester Digital Blue 500GB
ARCTIC Freezer 13 Limited Edition
Windows 10 Home
Monitor
Keyboard
Power
Case
QNIX QX2710 Evolution II 1440p
CM Storm Quickfire TK - Cherry MX Red
Seasonic X650 650 Watt Gold Modular
Antec P-100
Mouse
Audio
Audio
Audio
Logitech G700
Schiit Modi DAC
Schiit Magni II Uber Headphone Amp / Pre-Amp
SMSL SA-50 Amp
Audio
Audio
Micca MB42x Bookshelf Speakers
Beyerdynamic DT770 Pro 80 Ohm
View all
hide details