Thanks Jeffinslaw
Update!!!



Target is as good as reached this holiday. Connecting all solid acrylic tubing.
Have taken some extra pics t, so a lot of pictures and little words;)
To begin, I made ​​a aluminum plate to support the angled mobo tray containing a slot for cables etc.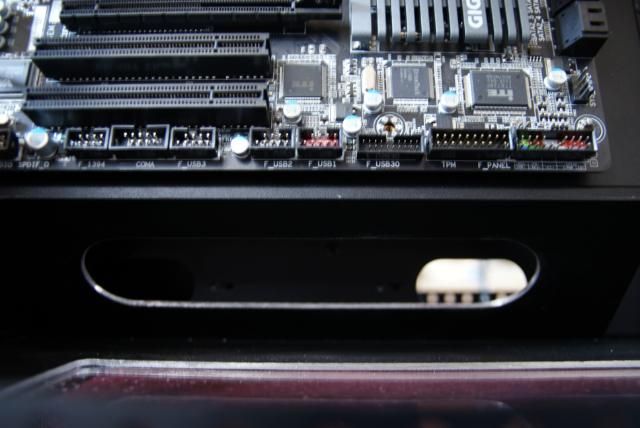 Marked 2 holes above the mobo for the in\ outlet CPU.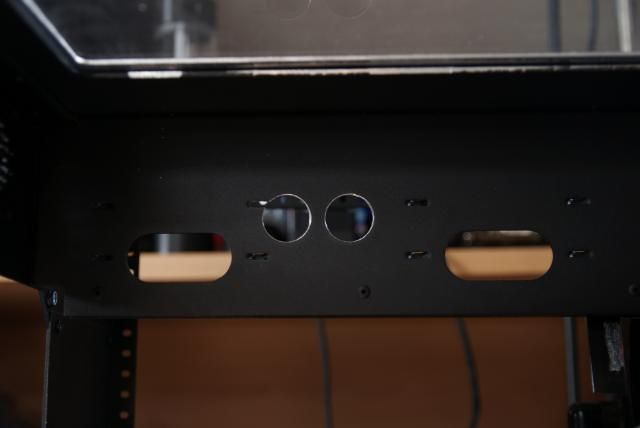 Cut a plate red acrylic with 2 holes in it
Fitting.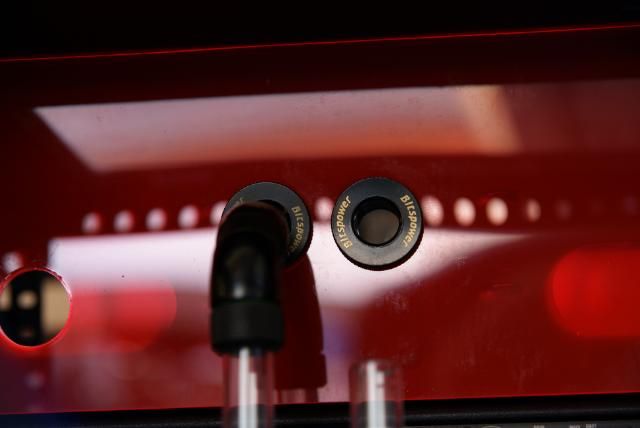 And cut the right sizes acrylic tubes.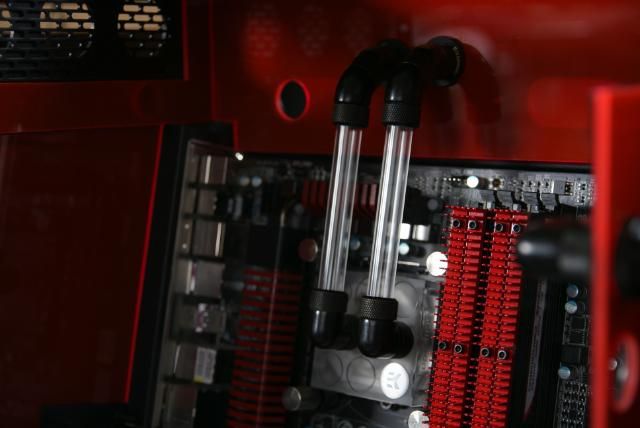 Also connected all other tubes.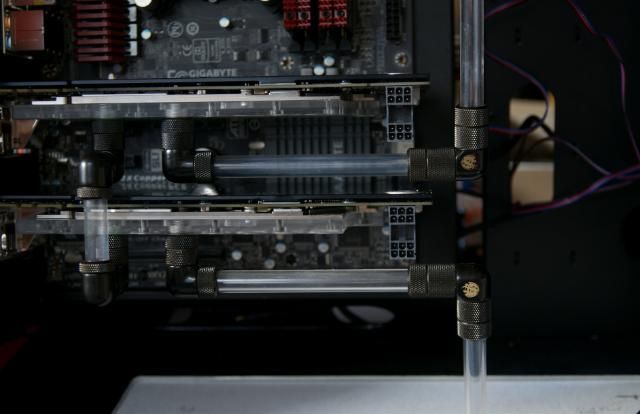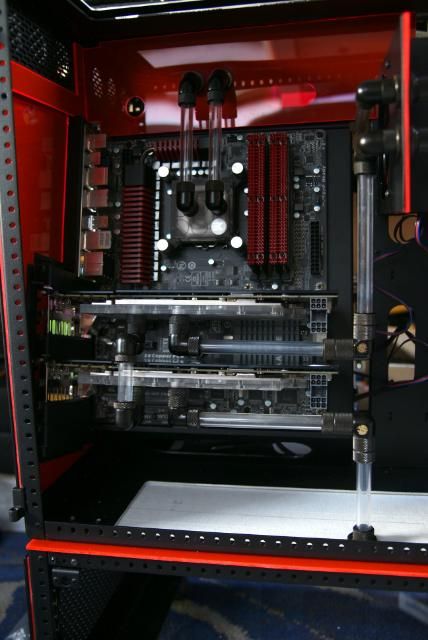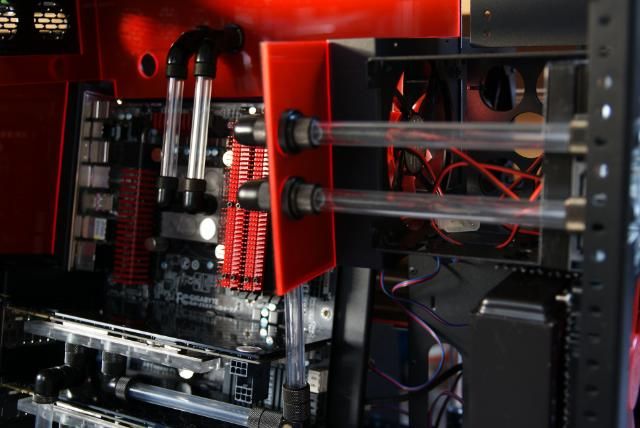 240 rad placed and marked the holes downwards.
Made the link to the other side.
CPU outlet goes into the reservoir.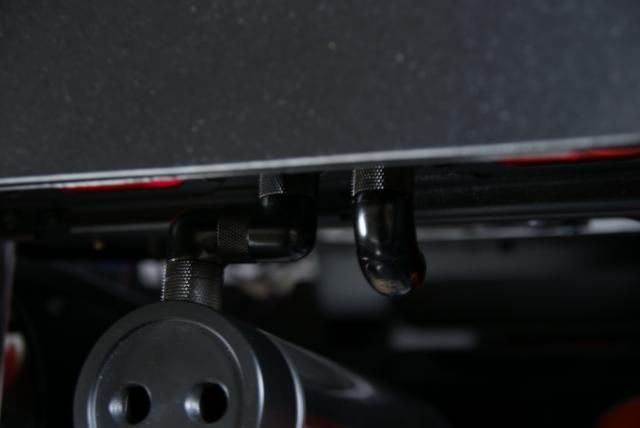 Inlet CPU comes from below the pedestal, in which a solid tube in the center of the 2 reservoirs is running.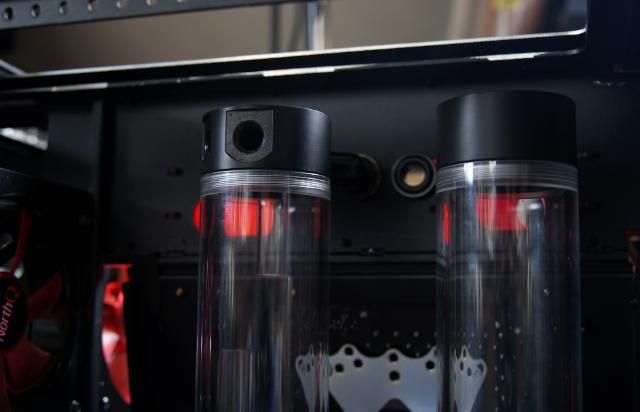 From the left reservoir is a tube running to the pumps (2x MCP355 with EK-DCC Dual top V.2)
Attach the pump to the HDD cage.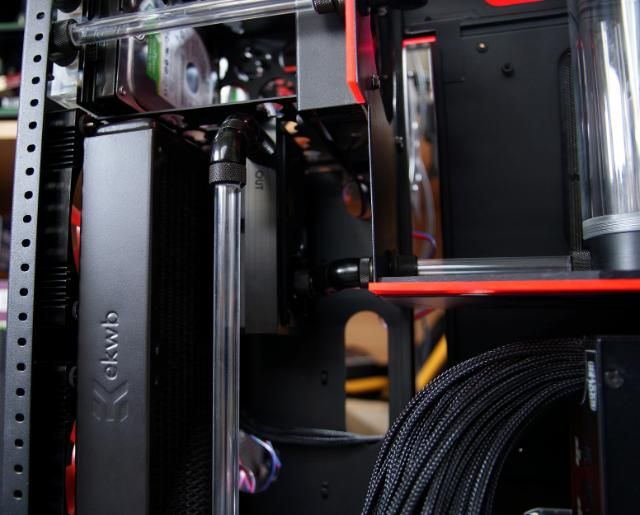 Inlet pump
Outlet goes down to.....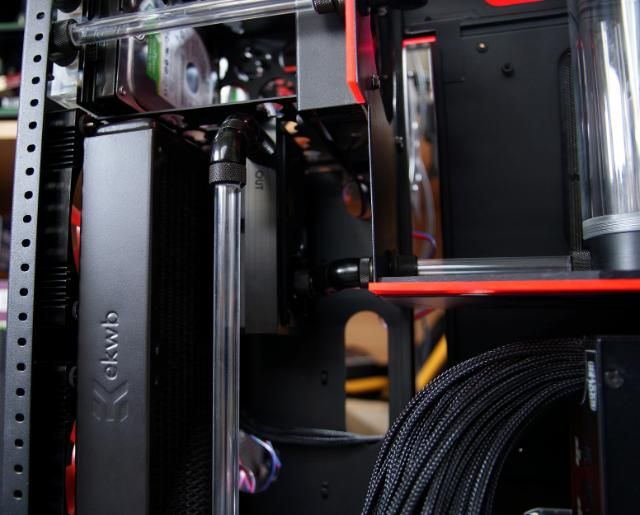 The 240 radiator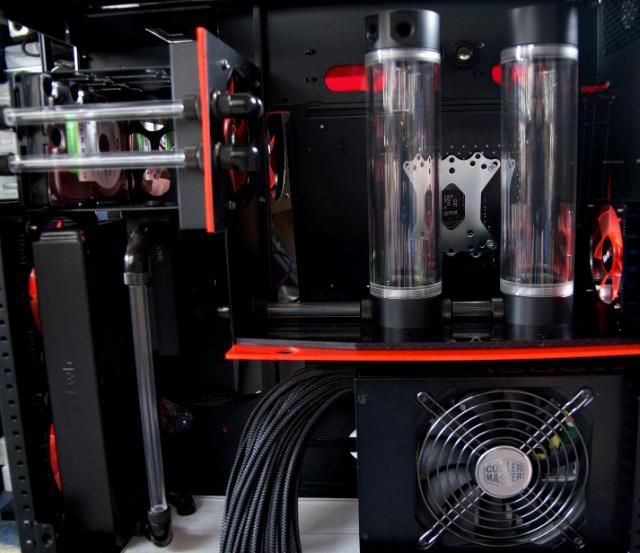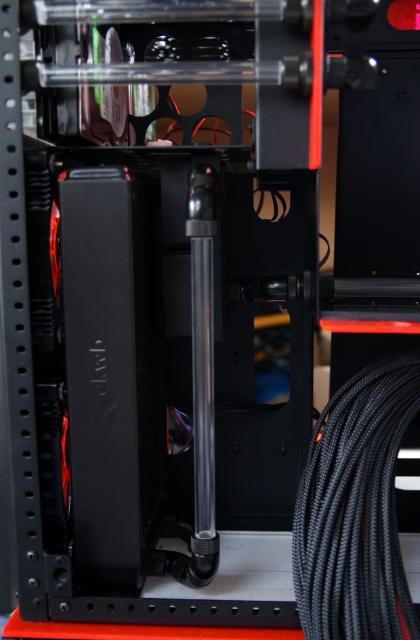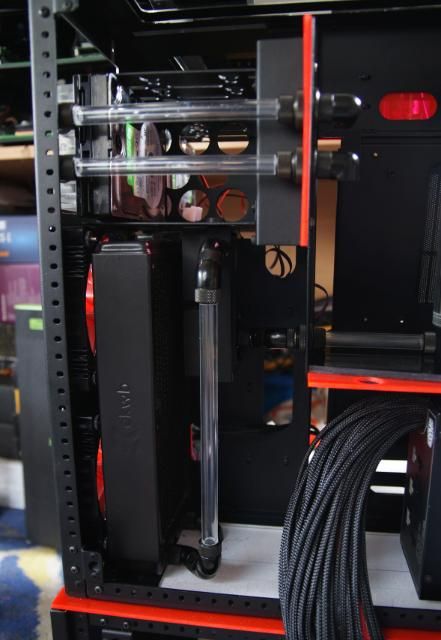 Outlet rad goes down again.
From the HDD there is also going a tube downwards. Using later on a fill port through the acrylic midplate
Adjusted the piece horizontal red acrylic with the hole in it.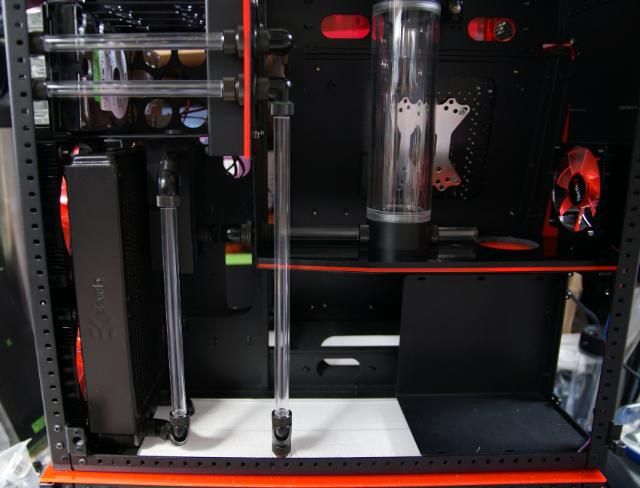 That's it