This Classified is Closed
For Sale:
MSI GTX 570 Twin Frozr III Power Edition - $245 Each
Will Ship To: Anywhere

Selling my two stellar MSI GTX570 Twin Frozr III Power Edition
These are custom PCB and 6+1 phase PWM Power Design. None of the issues that the reference 570's had when overclocked.
They also carry a standard factory overclock.
http://www.vuugo.com/en/PCI-Express-20/MSI-GeForce-GTX-570-Twin-Frozr-III-Power-Edition-OC-1280MB-320-bit-GDDR5-PCI-E-Video-Card/N570GTX-TWIN-FRZR-3-PEOC.aspx
Purchased new, locally, on August 31st 2011. Carries 3 year warranty from MSI (no registration required). I will provide a scanned copy of the purchase receipt for warranty purposes. (more than 2 years of warranty left on the cards).
I have the original boxes and all accessories for both. Cards were not overclocked (no need).
Selling for $245 CAD each + shipping each
EMT if in Canada, Paypal in the US.
One card is sold
I am local in the greater Toronto area and willing to meet to save on shipping.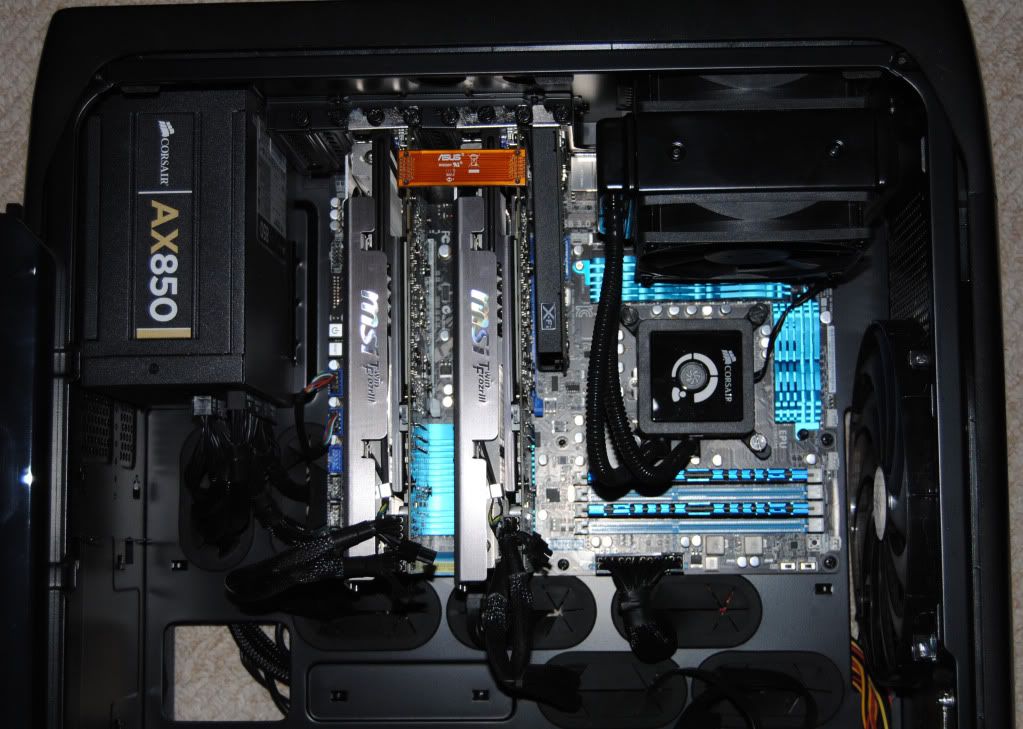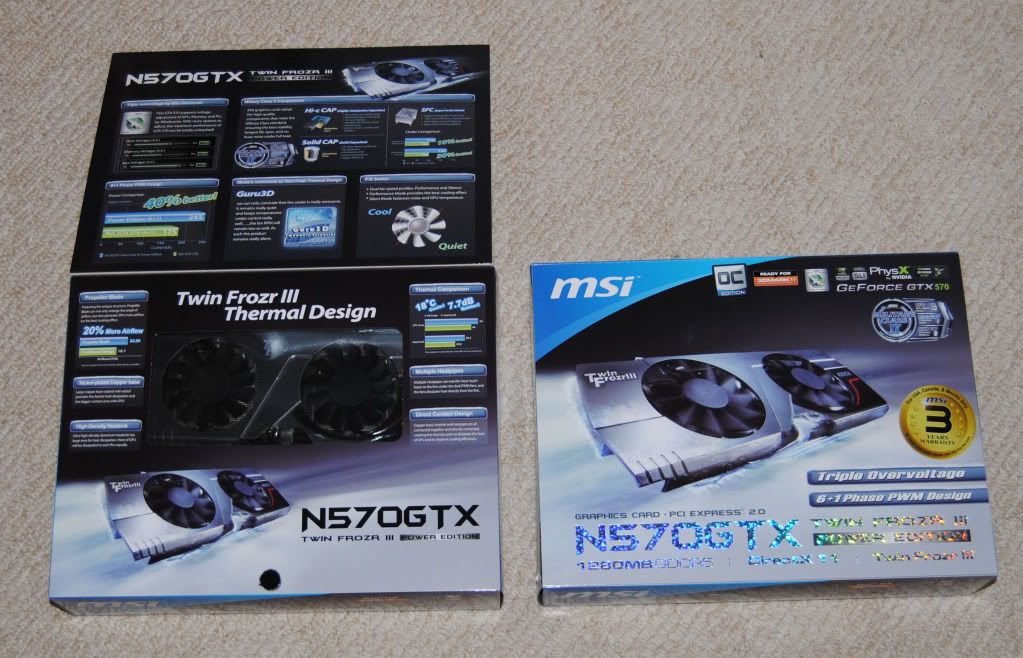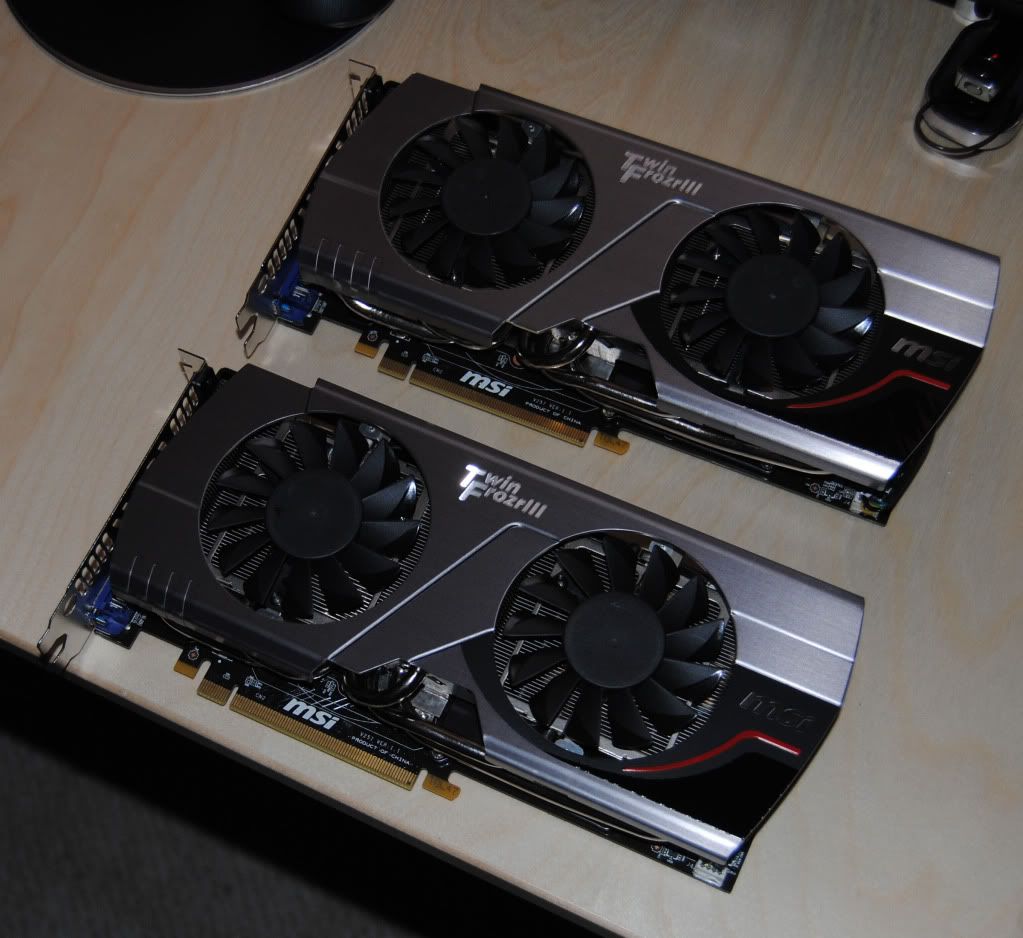 Edited by Robilar - 3/22/12 at 6:09pm