Alright, I am running a major budget on speaker systems here..so I decided to upgrade on what I already had. I had an Insignia 2.1 thing going from best buy..got it for $25 on sale one day. It worked kinda okay, speakers were muddy and bass bottomed out..(didn't really have bass). I had some old RCA speakers we bought from Radioshack awhile ago. They sound a lot better than what I already had, so I decided to play around..
That's the original equipment.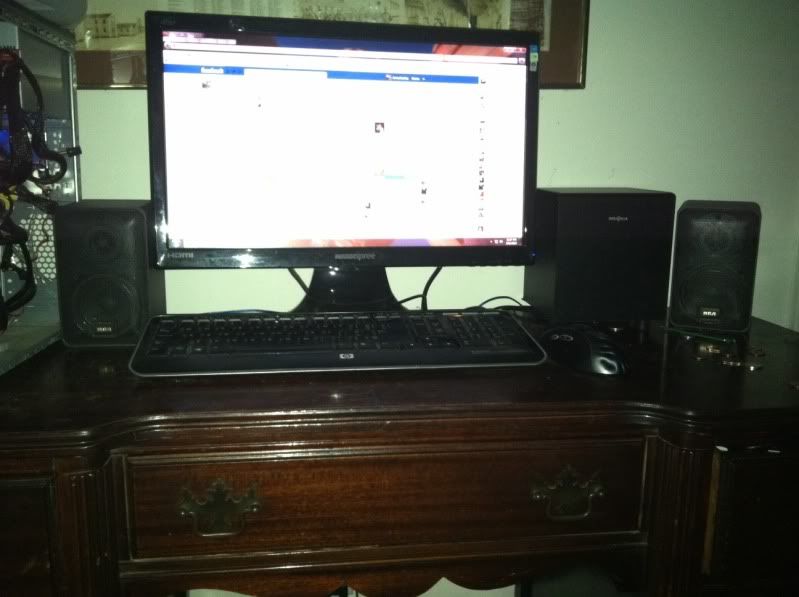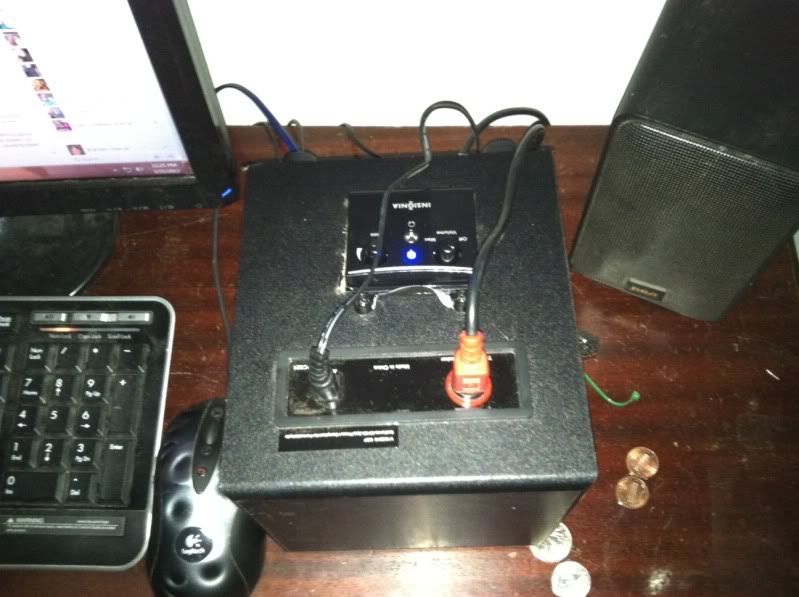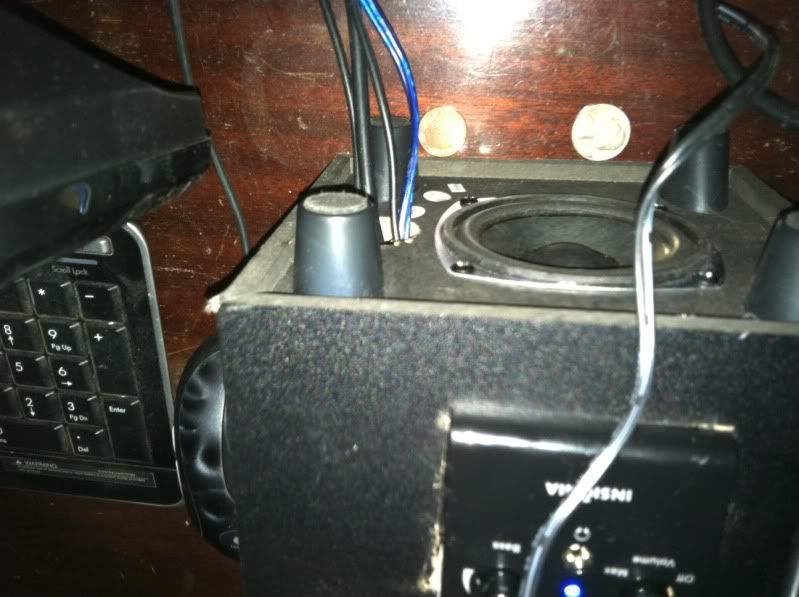 That's what I ended up with. I could have done a much better job, but it was quick and was done in under an hour and at the expense of some tape, superglue and solder. It sounds much better! Now..its time to delete the sub woofer and maybe add a more powerful unit down the road, or I might just change the speaker out with something from a larger speaker from an old stereo set.
Highs sound much better, mid range is there, and low end bass is somewhat manageable.