? What would you like to see? Screen shots of corrupted terrain? bsod screenshots? crash to desktop is a bit of a challenge to capture. Perhaps captured video of stutter?
When someone pretty much calls me a liar, sorry but I reply in kind. Why would I respect someone insulting a statement that I can back up easiy?
Insulting another member whether or not they are a moderator is simply childish and pointless.
I currently have 9 AMD cards spread around here and 3 nvidia cards. The point is that I have no issue with the hardware on it's own. For the most part single AMD cards work fine (although my Asus 7970 is doing some wierd stuff in BF3 that I am having trouble replicating). The Crossfire issues are inconsistent. Sometimes the cards work just fine and then an issue will occur. I've tried to replicate graphic anomalies with limited success. Other issues are hit or miss. I have two 6870's in my kid's rig that run fine for a couple of weeks and then crash to desktop in a random game she is playing. Disable crossfire and the issues go away. It's frustrating more than anything else.
My current cards. I have to take a couple of shots of my 7970 as well.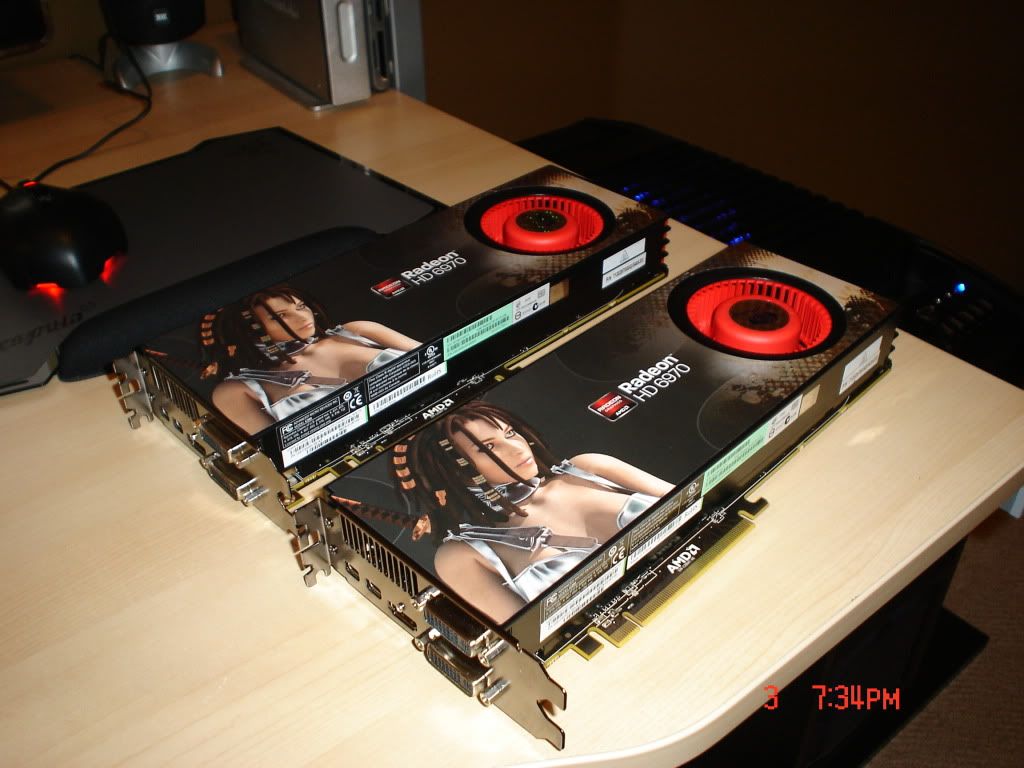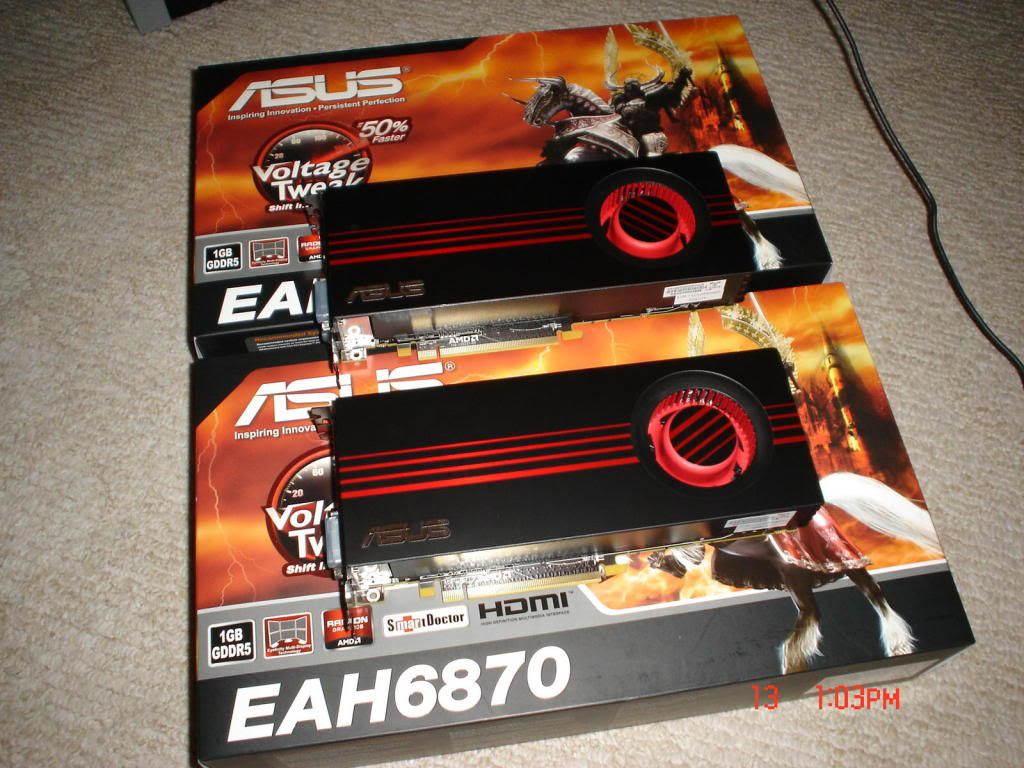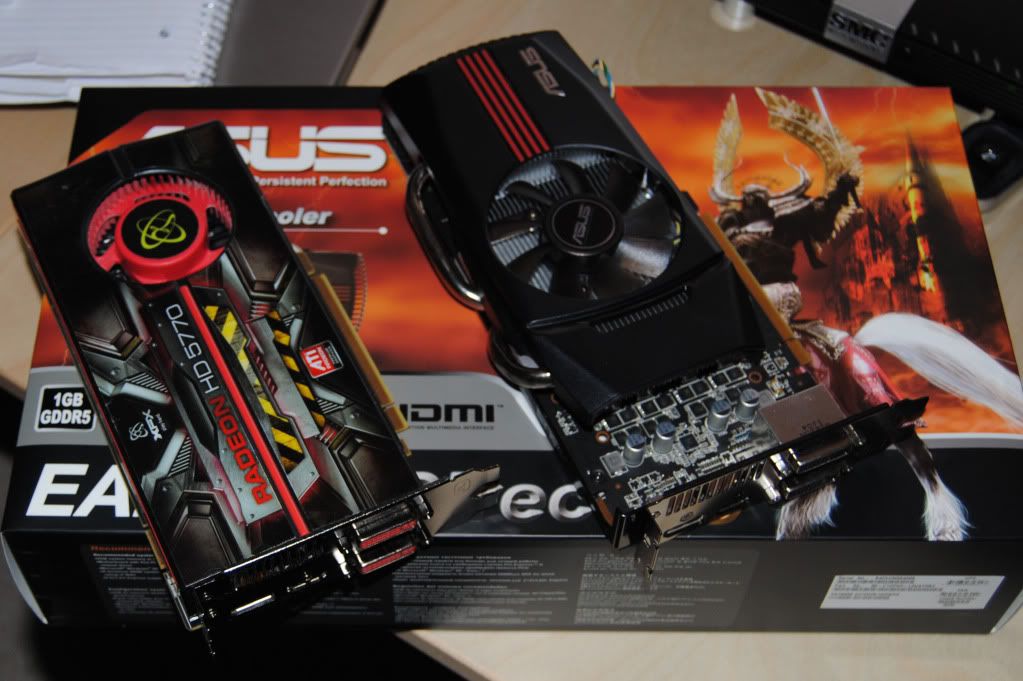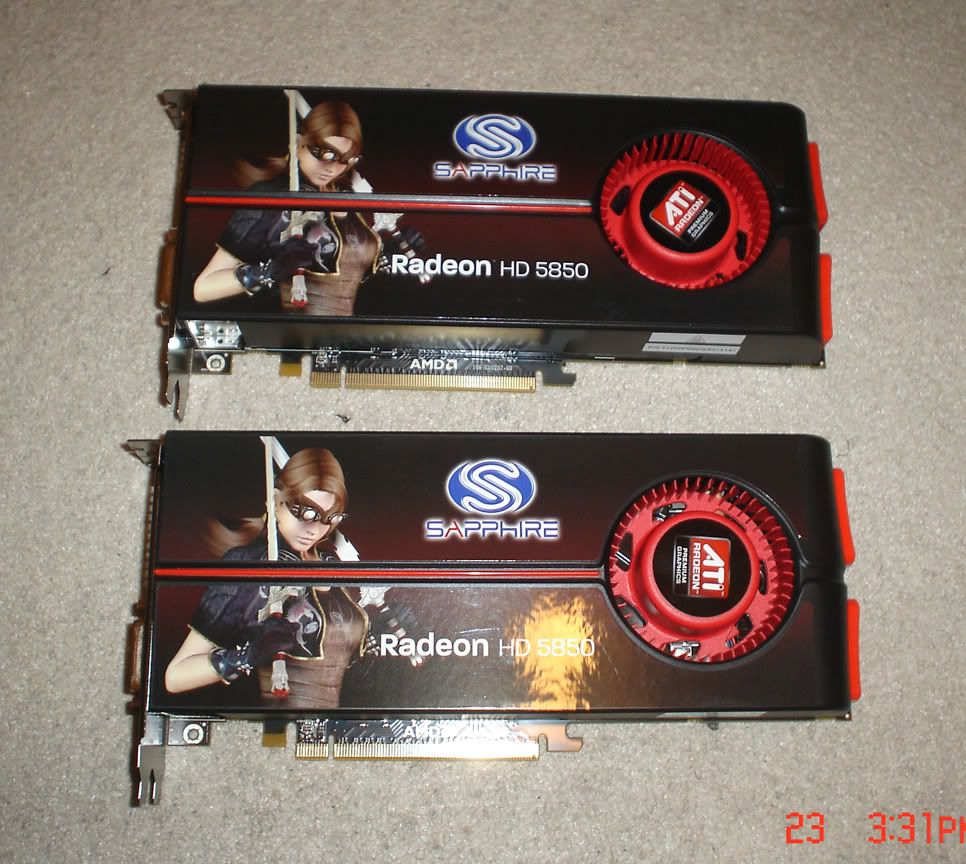 Edited by Robilar - 3/26/12 at 11:20am