The heatsinks of my ram are now color matched to the computer case. These don't look like it but this is Corsair Vengeance Ram
and the Long awaited for and first glimpse of the back window of my computer case.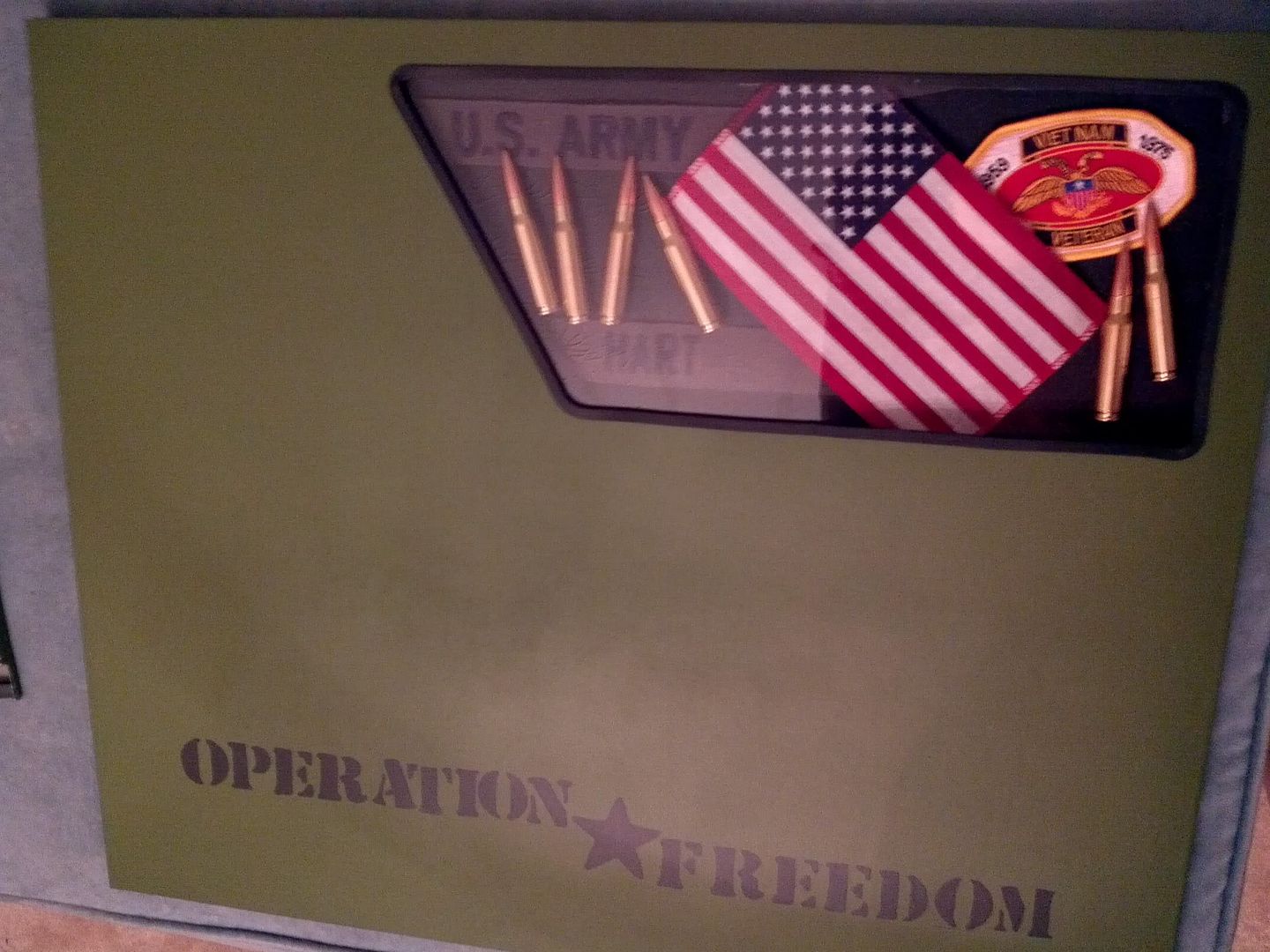 The Tribute Shadow box for my late Father
The back piece has the Name tape that says Hart which is my last name but that is not why it's there. It's there to symbolize my Father and is matching to the era of the Vietnam War. There is also a patch that says Vietnam Veteran as that is when my father served. Then there is the AMMO, everyone kept asking me what happened to the Ammo. I felt this was the best way to incorporate the ammo and an American flag into my build. This area of my case means the most to me and reminds me of my father which I still think about everyday.
Now there will be more pictures later tonight as it might be late tonight. I am not sleeping until I complete this build TONIGHT!
Lastly My buddy is taking some professional photo's tomorrow so everyone can get a better look before Mod of the Month Voting takes place.